A robotically fabricated canopy has been erected at the University of Sydney's architecture school.
The assemblage of 1,531 hexagonal plywood pieces attached only with glue and timber dowels, the structure is "based on a funicular shell geometry which essentially achieves and equilibrium state of form through corresponding loads constrained by a given boundary."
The structure appears to sprout from the side of the brutalist-style Wilkinson Building, originally designed by Eric W. Andrew in 1958–59, which is home to the School of Architecture, Design and Planning.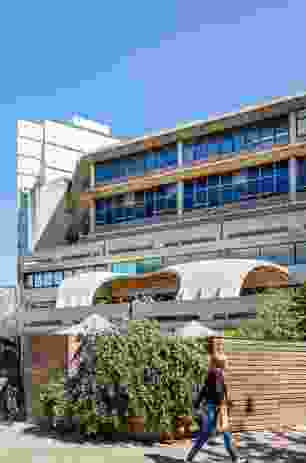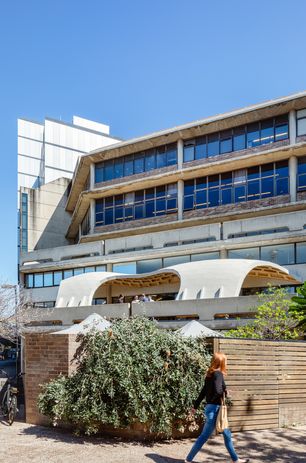 The canopy was the product of an elective course called "Code to Production," which sees students explore computational design processes and digital and robotic fabrication.
Architect and course convenor Eduardo De Oliveira Barata said that the canopy was designed in collaboration with Germany-based Christopher Robeller and two of his students from TU Kaiserslautern.
De Oliveira Barata said that while the course typically saw students designing small projects that were then produced over a week, this year the conveners decided to "flip it on its head and design a substantial structure beforehand that the students could then participate in building and along the way gain knowledge of the design software and fabrication tools at a 1:1 scale."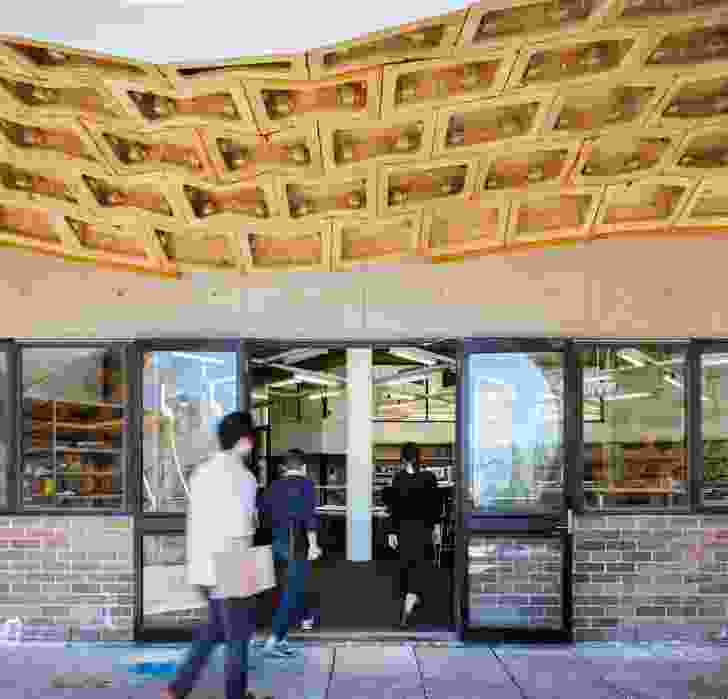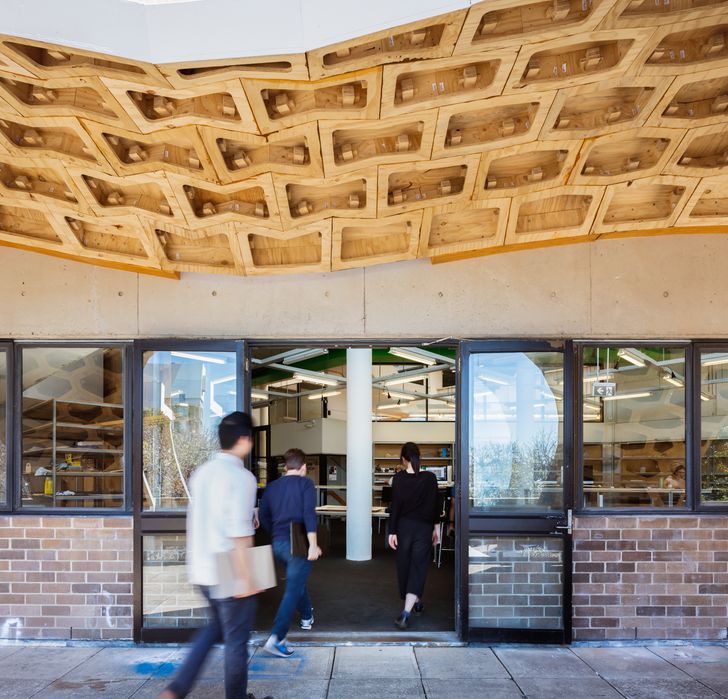 "This was a great example of collaboration between two universities," he said. "We had a clear idea and goal and we committed to delivering on it. The students gained a huge insight into the digital design and fabrication process as well as all the work it takes to build a structure of this scale. For the master students whose studio this terrace connects to, the canopy now provides a space which they can use for the entire day providing shading from the sun and rain and respite from their computers."