Romberg House, in the Melbourne suburb of Eaglemont, can be seen as a physical manifestation of the forces of international politics and design that influenced Australia at the start of the Second World War. It has survived beautifully intact since its construction in 1941. Designed by Frederick Romberg for his family, the home's spaces are small by today's standards, but it is not a small house. It opens onto views of a valley through large windows. The architect was not only the client, but also the builder. He had to be – builders were in short supply at the time.
Why did Romberg, a non-Jewish German national, emigrate to Australia in 1938, on the eve of war? Having involved himself in left-wing politics while studying law in Germany, Romberg found himself on the wrong side of the anti-communist Nazi regime. He had known friends to "disappear" for their political affiliations, and decided to move to Switzerland to study architecture. On completing his degree he would have had to return to Germany, but he avoided this fate when his application for a travelling scholarship to Australia was successful. He got a job in Melbourne working for renowned architecture firm Stephenson and Turner, and also completed private commissions such as the Eaglemont house, before all building work was stopped in 1941 by the Australian Government to concentrate resources on the war effort. As an official wartime "alien," he was soon forced to enlist in the Civil Aliens Corps and was sent by train to Alice Springs to break and move rocks for road construction. After toiling in the heat with other war refugees and suffering several bouts of illness with respite in hospital, he was eventually transferred to make better use of his architectural training, and by 1945 he was naturalized as an Australian citizen.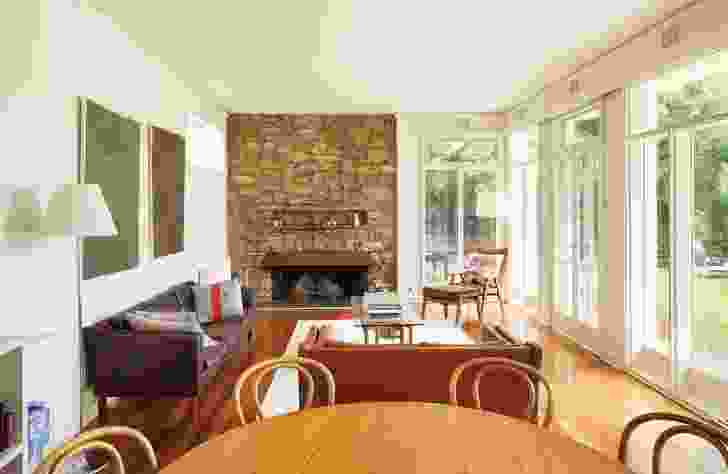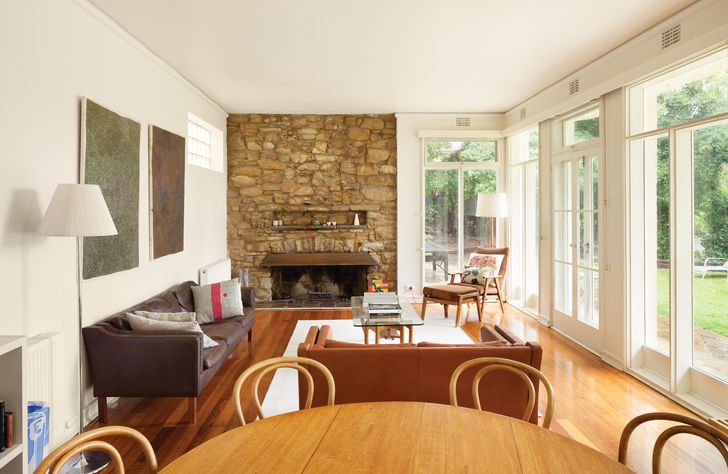 Romberg would go on to become a partner of well-known Melbourne firm Grounds, Romberg and Boyd. That partnership formed in 1953 and was seen as a powerhouse of architectural talents (and egos – many predicted the firm would not last long). Robin Boyd engaged in the public eye with writing, for example his popular book The Australian Ugliness, and Roy Grounds is best known as the architect of the National Art Gallery and Cultural Centre (now known as the National Gallery of Victoria and the Arts Centre Melbourne) – the project that precipitated the splitting up of "Gromboyd." At the time, Romberg was just as famous as the other two, having designed many avant-garde flats early in his career. As a twenty-six-year-old he completed the Newburn Flats, Melbourne (1939) using cutting-edge reinforced concrete construction techniques he learned in Switzerland. Romberg's apartment building designs brought to Australia an early injection of European modernism, predating the Rose Seidler House by Harry Seidler of 1948–50, for example.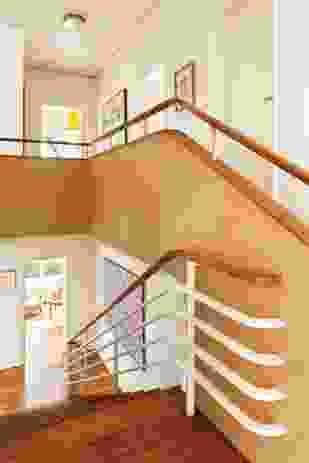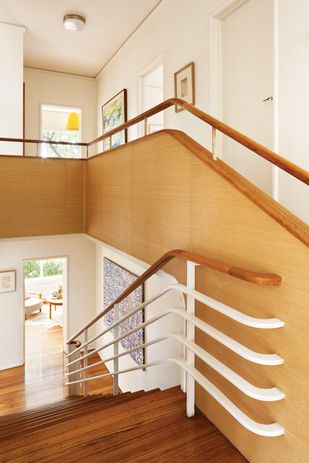 So this house for a newly married European couple (Romberg and his wife Verena had been fellow students at ETH-Zurich university) and their young family was constructed in that brief period at the beginning of the war when domestic construction was allowed to continue. The building industry was affected by the war, and not only did Romberg have to take on the role of builder, he also had to deal with material shortages. The ocean-liner-inspired stair balustrade appears to be steel, but is in fact a timber replica. Like Le Corbusier before him, who rendered brick walls to look like concrete in his early houses, Romberg's desire to employ new technologies outstripped the practicality of building them, but undeterred he gave the work the look of the new techniques.
The abstract planes of a project like the Rose Seidler House today appear more stridently modern. Like the Austrian émigré Harry Seidler, Romberg had met Le Corbusier, but by 1941 that style of avant-garde modernism was already nearly twenty years old. That is the strange thing about Australia's relationship with modernism – it emerged on our shores already questioned and revised, not quite in "postmodern" form, but definitely "humanized." Swiss and Scandinavian modernist architects reintroduced pitched roofs and tactile, local building techniques and materials, but retained modern elements such as large glazed areas letting in abundant natural light and open-planned interiors. The British motherland called this movement the "new empiricism," and it was highly influential in Australia in the 1940s.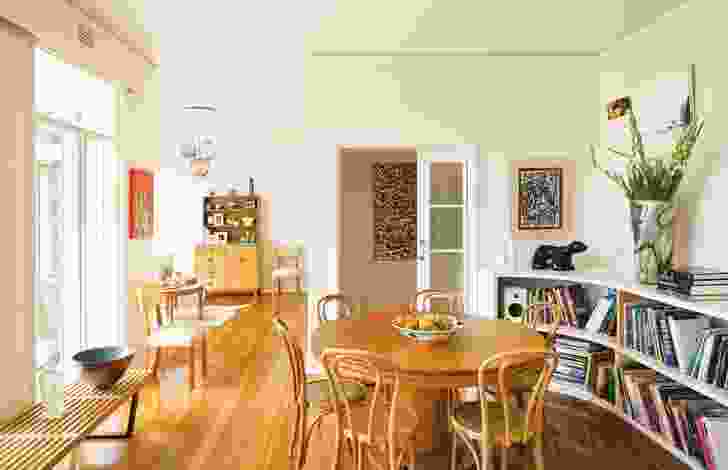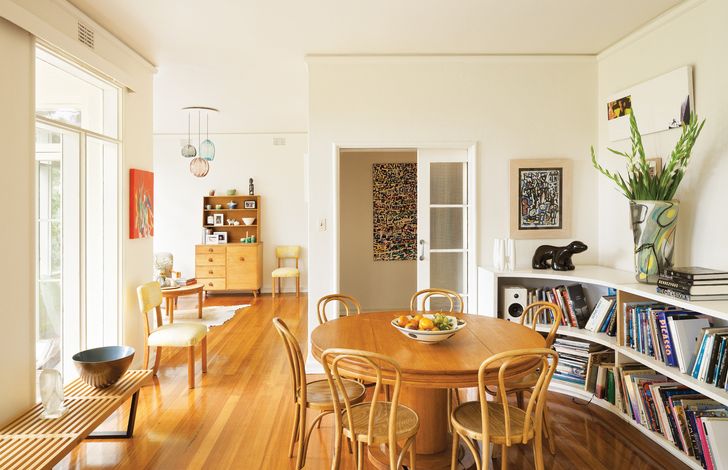 Romberg's house in Eaglemont was designed at around the same time as his Glenunga Flats in Armadale (1940), a design that clearly shows his admiration for Alvar Aalto's Villa Mairea (1939) with its diagonal projecting bay windows. Aalto, the Finnish master, took modernism in regionally focused, quirky and personal directions. Romberg's Eaglemont house has natural stone chimneys with detailing that is identical to the detailing of the chimneys at Glenunga Flats, but no Aalto-esque bay windows. There are some experimental quirks – the semicircular arc at the top of the downpipes is a detail that would not appear again in Romberg's work. The arc motif appears in more conventional guise in the balcony ends in plan – a streamlined look that matches the circular porthole windows in the front door, further evidence of the influence ocean liner design had on the architecture of this period.
Architecture is a form of design that lasts many years. Like any other design realm, it follows the whims of style and fashion, the Zeitgeist or spirit of the time. But when built from durable materials such as brick, stone and glass, and when carefully maintained, it can stand as if frozen in time. The Eaglemont house stayed in Romberg's family until 2011 and luckily sympathetic subsequent owners have ensured it remains intact, as a reflection of a unique moment in our history.
Frederick Romberg
Architect Practice profile Frederick Romberg migrated to Australia in 1938 and initially worked with Melbourne practice Stephenson and Turner. He established Grounds, Romberg and Boyd in 1953, which dissolved in 1962. In 1965 he was appointed as a professor at the University of Newcastle, returning to Melbourne in 1975 when he resumed his own small private practice. Romberg was well known for his apartment building designs, such at the Newburn Flats (1939).
This review of the Romberg House is part of the Houses Revisited series.
Source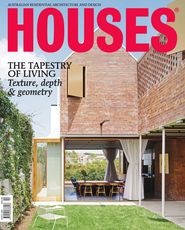 Related topics