Ross Gardam is talking to me about the molecules in timber and I'm smiling and nodding, desperately pretending to understand. I don't say a word – firstly, because Ross is so focused when he speaks about materials and process it would be reprehensible to stop anyone who was talking with such passion and proficiency. And secondly, because I'm having flashbacks to my high school chemistry teacher Mr Balfe sitting me down to tell me that science just isn't for me. Thankfully, Ross knows his stuff.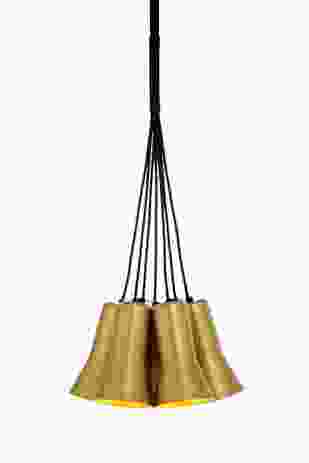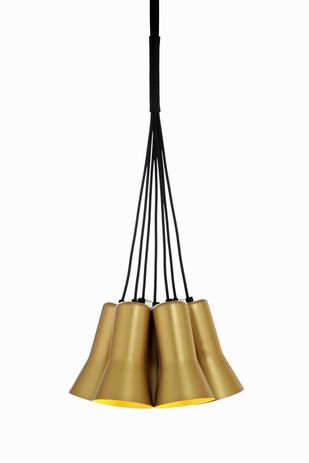 Ross, the founder of design studio Spaceleft, grew up surrounded by woodwork and machinery. His father was an engineer, and young Ross would accompany him to the workshop to make slingshots. By eleven years of age he had created a full-size coffee table using plans from a woodwork book. Spotting his talents, his teachers encouraged him to look into industrial design, which he then enrolled in at Monash University.
After graduating, he moved to the UK to work on corporate fitouts, but soon created Spaceleft. Since 2008, Spaceleft has designed products and spaces, working on fitouts for companies such as Pacific Brands, as well as creating two to three new products each year, with a permissible pause in 2010 to collaborate with his wife on a new baby (not for sale). But in 2011, Ross decided to release products under his own name. "If I was going to buy a product, I would want to know who designed it," Ross says.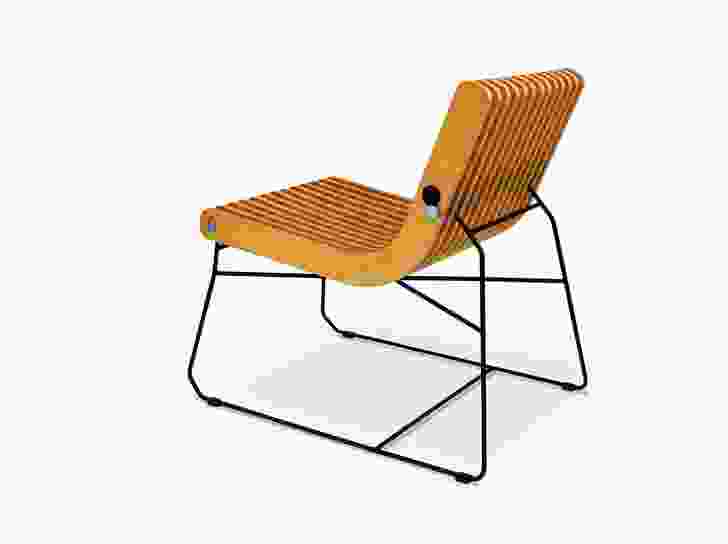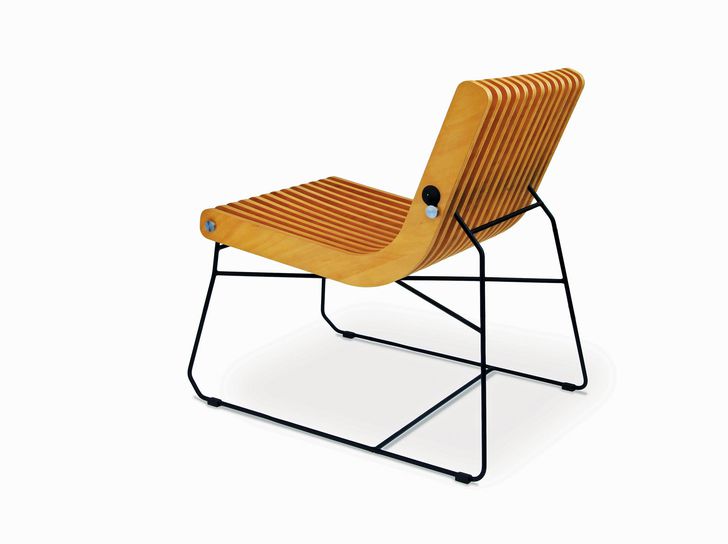 Ross's products are manufactured in Melbourne and show a clear mastery of method and materials, with quirk added in. "I've started talking to my manufacturers about how to push the boundaries within this craft and just understanding what's possible." His first product was a cardboard bookshelf, in which his aim was not commercial but rather to explore the material and its virtues. Another early piece, the Squash Me chair, uses squash balls as the chair's suspension and went viral on the internet with the help of a stop-motion video shot by Ross. The new Half Full range is made from oak timber and features a half-turned leg. "I like a product that has a commerciality, clean lines and is accessible to people but also has something that makes you go 'wow.'" He has also been working with glass and aluminium for Touch, a multifunctional lighting product.
Ross hopes to continue work on another glass light and perhaps return to those timber molecules. "Looking back, I've got a better understanding of materials, of the manufacturing process and of what the industry wants … well, I like to think I have an understanding of what the industry wants," Ross laughs. I guess, like me and the molecules, we're all pretending to understand on some level.
Source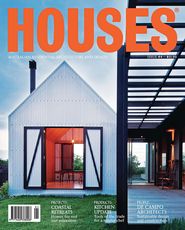 Issue
Houses, February 2012
Related topics