When you start a project I am sure you ask yourself: What is the history of this place? How does this place contribute to the fabric of the city, the suburb, the landscape in which it sits? As you have been trained, you undertake an analysis of the site constraints, the topography, the street relationship, the planning scheme, the service locations, the weather patterns, the climate, the microclimate, the geography, the flora, the views, the client needs, the other user needs, the legislated constraints, the non-Indigenous history of the site, the program for the building and the pragmatic project brief (among other things).
But do you ask yourself: Who are the Indigenous owners of this place? What is the Indigenous history of this place? How was and is it owned, managed and occupied by Indigenous people? How can I begin to understand the Indigenous cultural heritage of this place? How can I work with, respond to and acknowledge the First People in its design?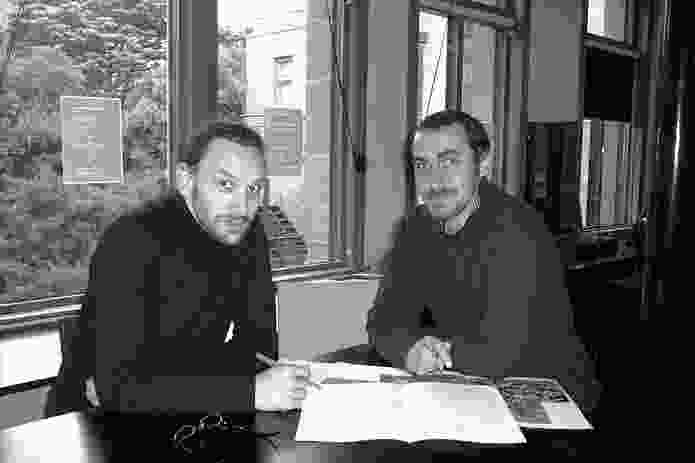 If you don't know where to start your journey to answer these questions and you live in Victoria, you can approach Indigenous Architecture Victoria (IAV) for guidance. IAV has been established to provide "support and advice regarding all aspects of architecture related to Aboriginal people in Victoria." IAV is not an architectural consultancy. It is a not-for-profit organization established by Rueben Berg and Jefa Greenaway in 2010. Berg is a Gunditjmara man and Greenaway is a descendent of the Wailwan/Gomeroi people. Berg and Greenaway are two of Australia's slowly increasing number of Indigenous graduate architects.
In The Biggest Estate on Earth (2012), Bill Gammage posits that a deeper understanding of Australian Indigenous culture and perceptions of Country should be part of our national identity. It is the original culture of the place to which most of us have arrived through migration, and to not respect this facet of ourselves is to not be Australian.
Berg has a vision and he articulates it clearly. It is of a national Indigenous organization focused on education and awareness in architecture. When I heard him say this, I felt Marrgupdjidji mirri (pleased in my self/soul), a phrase used by my Yolngu teachers from Arnhem Land.
Berg is passionate about architecture as a way of acknowledging and continuing Indigenous cultural traditions. IAV is raising awareness by encouraging architects (and others) to ask questions about Indigenous history, occupation and cultural heritage as part of the design process. Education of non-Indigenous society about Indigenous people, places and cultural traditions in Australia is growing, but it is still not considered an implicit part of "how we do business." The sharing of cultural information through the correct protocols is of great importance to many Indigenous people. And in a society of rapid and massive information exchange, it is important to establish organizations and structures authorized to provide a pathway to Indigenous cultural information and advice.
The purpose of IAV is multi-layered: to raise awareness of Indigenous culture and the requirements of the Victorian Aboriginal Heritage Act 2006 for architects and others working in the design and building industry, to inspire and support young Indigenous architects and designers with an interest in the built environment, to raise the profile of Indigenous issues in architecture across Victoria, and to encourage the Indigenous community to be more engaged in architecture.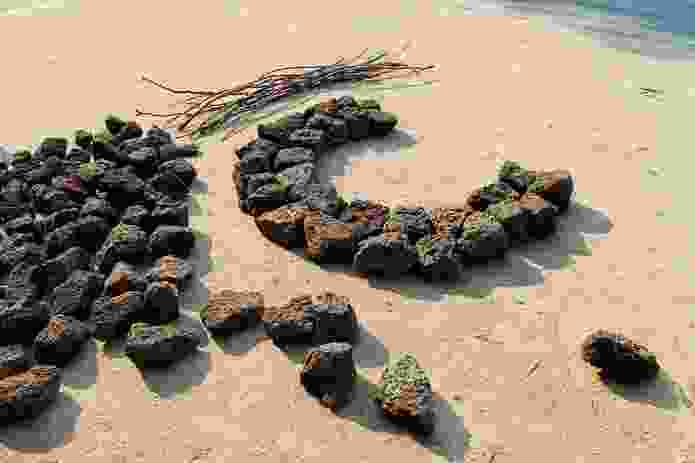 With these intents, IAV has undertaken a number of interesting projects in a short time. In early 2013 it hosted the first gathering of Indigenous architects. The event brought together seventeen Indigenous designers from across Australia to share their experiences, ideas and stories. IAV has run a Discover Architecture Day for Indigenous youth interested in studying and practising architecture. And it has recently coordinated and presented Process, a colloquium through Victorian Young Architects and Graduates, with Greg Burgess and Jim Chrisp. IAV and the Reconciliation Action Plan Working Party for the Australian Institute of Architects (Victorian Chapter) have also worked together to re-create traditional Aboriginal stone houses of Victoria in the centre of Melbourne; bringing the ethno-architecture to the city.
The IAV website contains a number of useful resources, including links to Indigenous communication protocols, a mentoring program for architects (two-way learning), cross-cultural training and an outline of the responsibilities of architects in Victoria under the Aboriginal Heritage Act 2006. There is also a link on the website which shows Nhawul Bultjubul Ma (To See with Both Eyes), a short film from the Yorta Yorta Nation Aboriginal Corporation. In the film, Lee Joachim says, "We come from different pedagogies, education, understandings, how we were raised as kids, how the environment raises us." Berg and Greenaway understand this and through IAV are generously offering an Indigenous pedagogy to architects and the broader community.
Source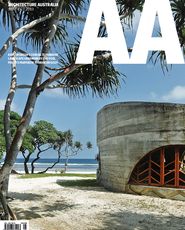 People
Published online: 18 Dec 2013
Words: Shaneen Fantin
Images: Courtesy of IAV
Issue
Architecture Australia, September 2013
Related topics