A "refreshing take" on the typical Australian rural house on the hill has taken out the top prize at the 2019 Architeam Awards, the national program that celebrates the best work from small, medium and emerging practices.
Designed by Lovell Burton, Springhill House in Victoria was announced as the recipient of the Architeam Medal on 13 November, with the jury praising its response to context and brief.
"Through the respect paid to the local vernacular, this project is linked to the Macedon Ranges and broader Australian context," the judges said. "The siting and utilitarian material palette reference local hay sheds with detailing that is highly skilled."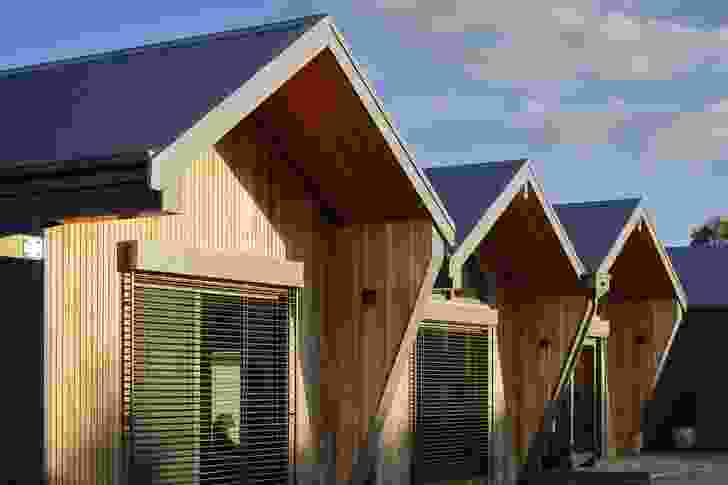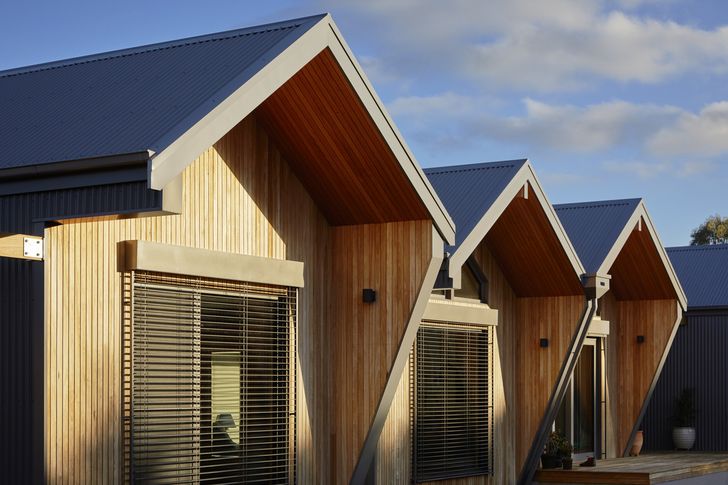 Springhill House has received a number of awards since its completion in 2017, including the award for New House Under 200 square metres in the 2018 Houses Awards.
It was selected as the overall winner from more than 140 entries to the Architeam Awards, with 13 other entries taking home awards across a range of categories.
Talina Edwards Architect took home the Sustainability Medal for Owl Woods Passive House. The judges said the project "raises the bar for what is achievable in sustainable architecture and home building."
"The Owl Woods Passive House pavilions reach into the landscape and contain beautiful spaces that achieve a level of energy efficiency that all architects should aspire to in their work," they said.
Winning the Small Project Medal was Torquay Compartment Apartment by Winter Architecture, which was recognized as "an ingenious reimagining of a tiny footprint."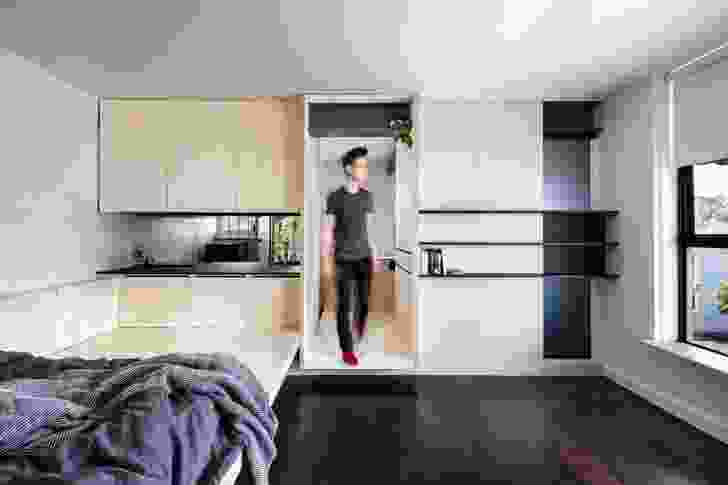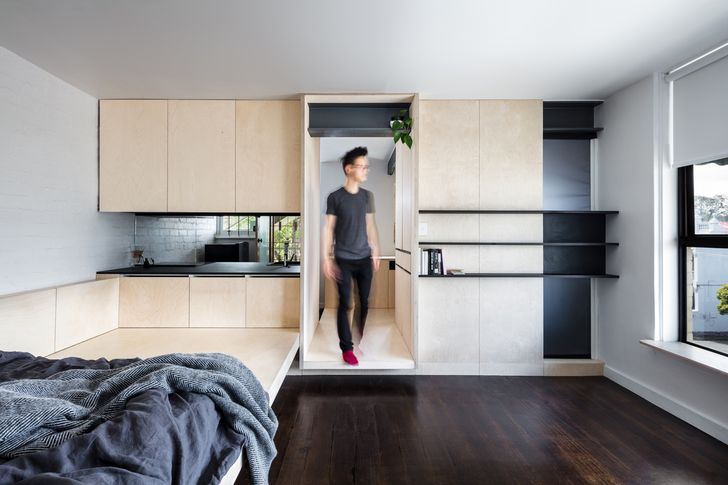 The 45-square metre apartment is a home for a family of four, which is "light, bright and utterly welcoming."
A number of the finalists for this year's awards will be presenting their work at the office of Big Plans Melbourne on 15 November. Plans for the projects will be projected onto the floor at 1:1 scale, allowing guests to walk through them.
The 2019 winners are:
Architeam Medal
Springhill House – Lovell Burton
Sustainability Medal
Owl Woods Passive House – Talina Edwards Architect
Small Project Medal
Torquay Compartment Apartment – Winter Architecture
People's Choice Award
Existenzminimum – WHDA
Brickworks Materiality Award
Kalora Park Sports Club – Wowowa
Emerging Architect Award
Ben Callery, Ben Callery Architects
Residential New – Joint winners
Springhill House – Lovell Burton
House at Otago Bay – Topology
Residential Alteration and Additions – Joint winners
House N – Joyce Architects
Limerick House – Solomon Troup
Commercial Award
Future Future – Olaver Architecture
Community Award
Kalora Park Sports Club – Wowowa Architecture
Unbuilt Award
Förföra – Tessellate a+d
Contribution Award
EBD Journal – EBD Architects
To see the full list of finalists, head here.