A National Aboriginal Art and Cultures Gallery will be built at the site of the old Royal Adelaide Hospital in place of the previously mooted Adelaide Contemporary gallery, with more than $60 million promised to the project in the 2018-19 South Australian budget.
An international design competition for the Adelaide Contemporary art gallery – initiated under the previous Labor government and championed by the Art Gallery of South Australia – wrapped up in June, with Diller Scofidio and Renfro and Woods Bagot's proposal named winner.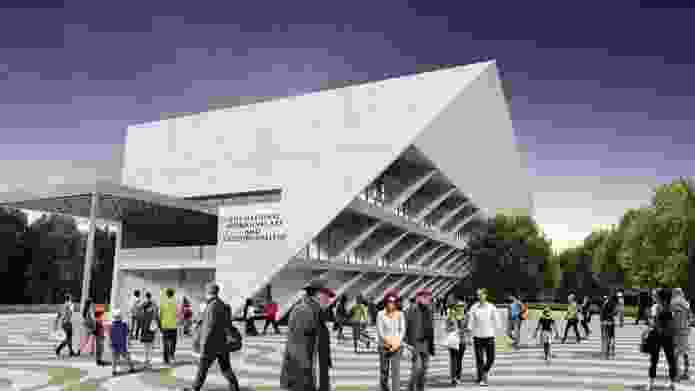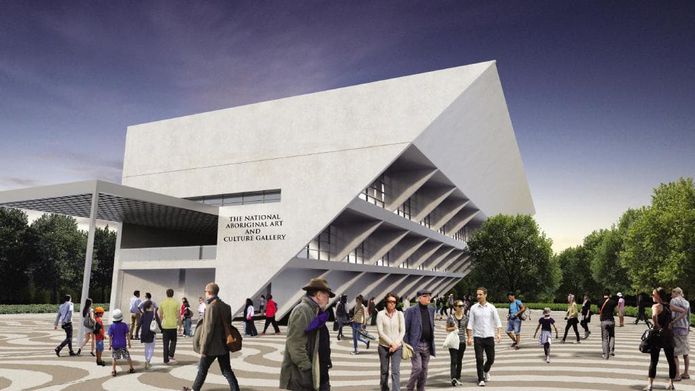 The current Liberal government, however, has indicated its preference for an Aboriginal arts museum since before it was elected in March, with now-premier and arts minister Steven Marshall announcing the alternative plan in February.
The state budget, handed down on 4 September, includes $200,000 in 2018-19 to "support the process of defining the scope and vision for the delivery of a National Aboriginal Art and Cultures Gallery."
The budget paper notes that this process will be undertaken in consultation with Aboriginal communities, the South Australian Museum and the Art Gallery of South Australia.
A further $60 million is allocated from 2020–21 to commence construction of the new gallery. The final cost of the gallery will be determined in a business case.
It is unclear whether Diller Scofidio and Renfro and Woods Bagot's design for Adelaide Contemporary will be abandoned completely or appropriated for the new gallery. In June, InDaily reported the premier indicated that "it might be useful in informing the design of a new institution on North Terrace."
The Art Gallery of South Australia's co-acting director Lisa Slade said she was optimistic about the prospects for the old RAH site, also known as Lot 14.
"In recent statements the premier has underscored the possibility of a cultural destination that not only celebrates Aboriginal art (something we do here in our programming at the Art Gallery of South Australia) but also references new spaces for major exhibitions and collection presentation," she said.
"It's not our understanding that the winning design will be discarded."
Announcing plans for the Aboriginal art gallery while in opposition, Steven Marshall said it would become one of the world's great cultural institutions.
"It is the jewel in the crown of the Liberal Party's plans for the old Royal Adelaide Hospital site and will provide a significant cultural and economic boost for South Australia," he said.
"The absence of a national gallery for Aboriginal Australia's cultural and artistic heritage is a significant omission by Australian governments and a fantastic opportunity for South Australia."
More recently, Marshall told InDaily that with plans for major contemporary art galleries interstate (such as the SANAA-designed Sydney Modern and NGV Contemporary, masterplanned by ARM Architecture and Taylor Cullity Lethlean) an Aboriginal arts gallery would help differentiate South Australia's cultural offerings.
A total of $476.2 million is provided in the budget for the development of the old RAH site over five years, with funding allocated to a number of other projects. Investing expenditure of $30 million will go towards the construction of an International School of Culinary Excellence, Hospitality and Tourism from 2020-2022, $43.9 million of capital works will help re-fit seven buildings to establish an Innovation and Commercialisation Precinct, and $1 million over four years will go towards establishing an Australian Space Innovation Precinct.
The Marshall government was contractually obliged to proceed with the Adelaide Contemporary international design competition, for which $1.9 million was allocated in the state budget.
Diller Scofidio and Renfro and Woods Bagot's winning design, which included a dramatic "super lobby," floating "sky galleries," suspended rooftop garden and a performance lab, was described by the architects as "a matrix of spaces unbound by disciplinary categories."
The competition was intended to inform a final business case and funding approval for the project.