What do you do when you think beautiful, significant or historic architecture is one of the most important cultural expressions human kind can produce but your government isn't interested in safeguarding the cultural values expressed in built form? How do you respond when you watch those in authority allow a significant portion of a nation's architectural inheritance to be swept aside?
It is probably not news to you that Christchurch, New Zealand, was dramatically altered in an instant on 22 February 2011 when a 6.3 magnitude earthquake ravaged the city. The Canterbury Earthquake Recovery Authority (CERA), under Minister Gerry Brownlee, is responsible for guiding the city and province through the various stages of post-disaster recuperation. Despite public interest in keeping historic and culturally significant architecture alive little effort seems to have been made by authorities to save these buildings from demolition.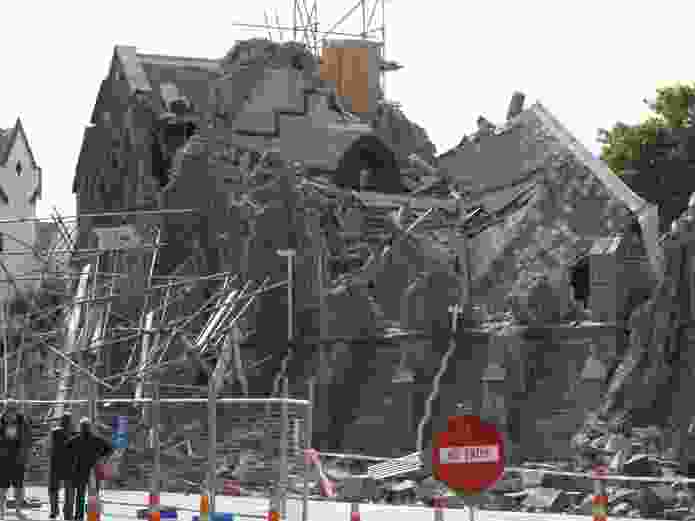 As a result, the Christchurch Civic Trust and IConIC (Interests in Conserving the Identity of Christchurch) are promoting an online (and hard copy) petition addressed to CERA in order to stem the tide of demolitions of heritage buildings in Christchurch. The petition can be found on the change.org website. We are encouraging all those concerned with heritage to sign the petition and pass the information on to everyone else who they think may be interested in signing. While much has been destroyed it is imperative that decision makers realize that there is both a national and international desire to save what is left of Christchurch's architectural heritage. We believe weight of numbers is the only way to make this argument heard as rational appeals to CERA have so far fallen on deaf ears.
Of course, those who love architecture in Christchurch aren't naive – we realize retaining historic architecture in an area of high seismic activity is a complex and expensive issue to solve. Nonetheless, we believe decisions to demolish buildings of high cultural value should not be taken lightly and we believe that is what is happening in Christchurch right now.
Check out this article in the local press if you'd like more information about how even the government's own heritage agency is being ignored in this process.
One of the buildings approved for partial demolition is Christchurch Cathedral, built in the latter part of the nineteenth century. The fate of the cathedral is not yet clear as CERA, cathedral authorities and the council heritage team do not seem to be able to agree as to what to do. An article from the local media outlines the issues. Another significant building threatened with demolition is the Cathedral of the Blessed Sacrament. In this case it is at least being disassembled according to best conservation practiced – everything labelled, packed and stored so that reconstruction remains a viable option.
If you share our views, please sign the petition and spread the word. We need the support of those from around the world who also believe it is vital for people and governments to respect and cherish significant historic and recent architecture.
Related topics