The main elements of a masterplan for a new visitor complex on Tasmania's Cradle Mountain, with architecture and urban design by Cumulus Studio, have been approved by the local council.
Kentish Council voted unanimously to approve the development application at a meeting on 20 July.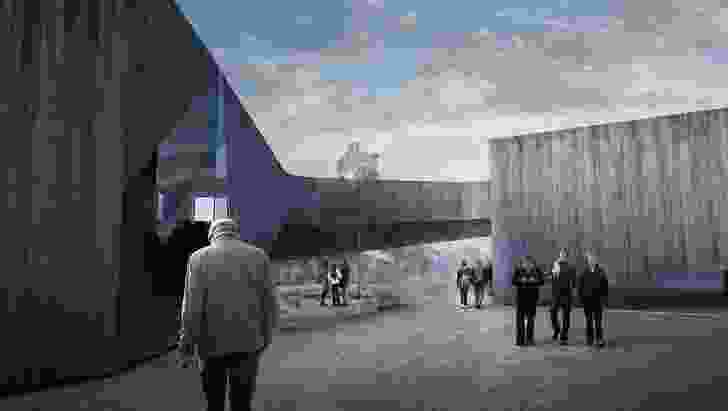 At the core of the masterplan is a new "World Heritage Wilderness Village" that comprises a central visitor centre and three other buildings for tourism-related use in addition to supporting infrastructure. The buildings will replace a single existing building.
The masterplan, first released in March 2016, proposed replacing the existing shuttle bus system with a cable car. The cable car is not referenced in the development application, with approval instead given for a "shuttle bus transit centre."
The council's consent includes an extension of statutory height limits of 6.5 metres to 9.7 metres for the visitor centre, with smaller increased allowances of 8.5 and 7.1 metres for two of the other buildings.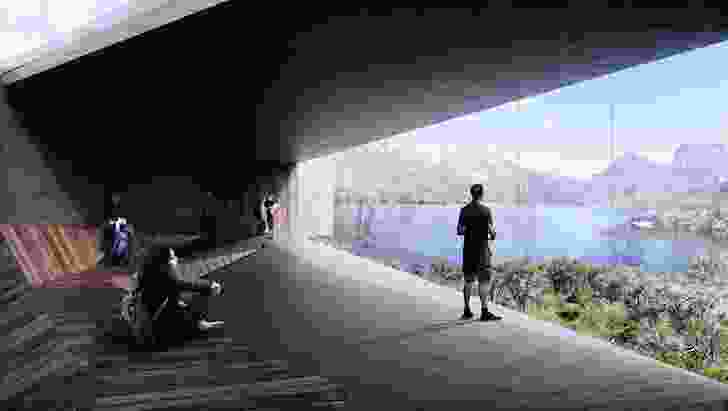 According to Cumulus Studio's design statement, sensitivity to the natural environment was a key consideration under the masterplan. The visitor centre will sit within the Cradle Mountain-Lake St Clair National Park, which is part of the Tasmanian Wilderness World Heritage Area.
"It is envisaged that the buildings should feel solid and grounded, as if sculpted from the site or carved from a solid rock by a glacier," the statement read.
"Buildings were designed to enhance the visitor experience by revealing views and other aspects of the landscape, culminating in a chance to reflect and contemplate the environment in the viewing shelter at Dove Lake."
The decision to replace the single visitor services building with a cluster of buildings is intended to offer an "alpine village feel."
The masterplan was commissioned by Kentish Council, the Cradle Coast Authority, Tourism Industry Council Tasmania and the Tasmania Parks and Wildlife Service after visitor numbers were found to be stagnant. It was developed by Inspired by Marketing, a masterplanning and tourism development consultant, with Cumulus Studio involved in the architectural and urban design elements of the plan.
Related topics