Sea World has submitted a letter of objection against the Mariners Cove development on the Gold Coast designed by Zaha Hadid Architects.
The theme park resort claims the proposed $600 million twin tower complex, which includes 370 apartments, a boutique hotel and a total of 808 car parks, will contribute an "extreme" traffic load to the area.
The Gold Coast Bulletin speculated the development had slight majority support from Gold Coast city councillors but this objection from Sea World could cause some support to be withdrawn.
In its objection, Sea World included a traffic report from its consultants, which alleged developer Sunland's traffic report had not accurately assessed the peak holiday traffic load.
Sea World's traffic engineers GTA Consultants believe the level of traffic caused by the development would be "high to extreme."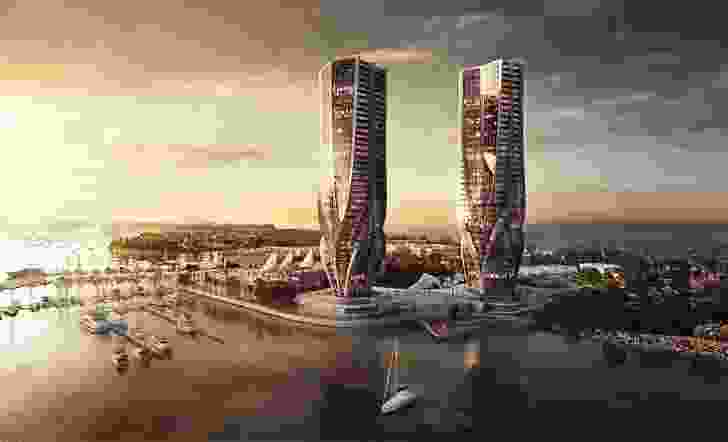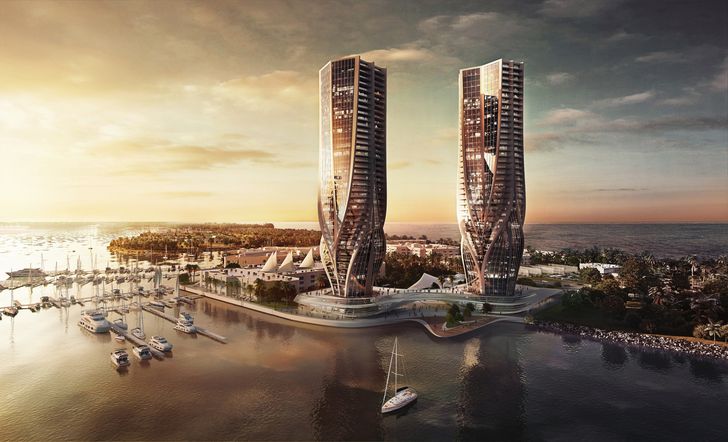 The Gold Coast Bulletin revealed that Village Roadshow Theme Parks' chief operating officer Bob White wrote in his letter of objection, "Based on observed traffic behaviour, it is our experience that our customers, during peak holiday periods, can take between 45 minutes and one and a quarter hours to travel by private vehicle from the Sea World carpark to the Gold Coast Highway."
In a statement to ArchitectureAU, a spokesperson for Village Roadshow Theme Parks said, "We are a strong supporter of developments which grow the Gold Coast tourism industry. However, it's critical to have essential infrastructure such as public transport and traffic management in place to support this growth and development."
Developer Sunland have proposed a number intersection upgrades to help improve traffic flow. "The proposed development will not have peak traffic generations which coincide with the identified peak periods," said Sunland in a statement on its website.
The Gold Coast City Council will vote on the proposed development next year.
Related topics