Melbourne architecture practice Six Degrees Architects has completed the second apartment building to be built under the architect-led Nightingale development model.
The five-storey block contains 20 apartments and looks over a railway station in the Melbourne suburb of Fairfield.
Like the first Nightingale building in nearby Brunswick, by Nightingale progenitor Breathe Architecture, the building was constructed without a developer, and was instead delivered jointly by Six Degrees Architects and development, sales and project manager and sustainability consultant Hip V. Hype, with private funding.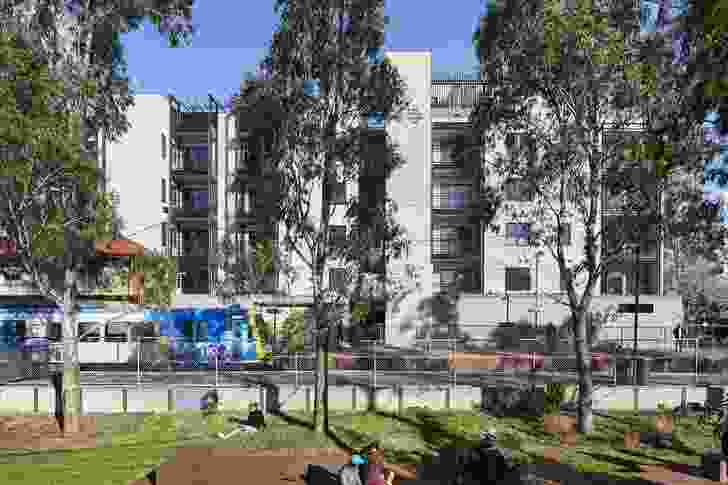 The building's façade comprises textured concrete panels, with external walkways on the street side, helping to break up the visual bulk of the building. An interior void creates visual connections between the floors.
Speaking to ArchitectureAU in 2016 when the project was first submitted to planning authorities, Six Degrees director James Legge said, "A lot of what the design of the building is about is being able to see what's going on within the building," he continued. "So the walkways are on the street, you can see people accessing their places."
Like its predecessor, the building has no car parking spaces, with residents expected to make use of the adjacent railway service or bike storage facilities. The residents will also have access to a dedicated car-sharing service.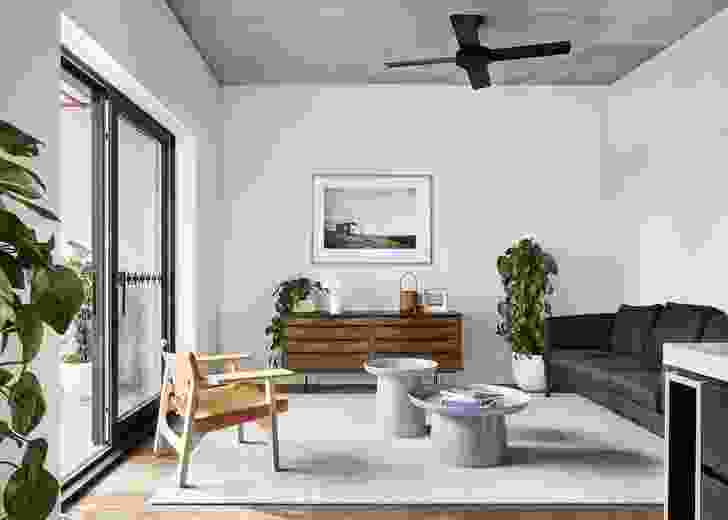 The lack of a carparking provision was hard fought for, after the project was first approved by the local council and then later challenged in the Victorian Civil and Administrative Tribunal (VCAT) by a local resident. Similar wrangling over car parks saw the first Nightingale project also contested before VCAT.
Sustainability was another focus of the design, in keeping with the Nightingale principles. "We seek optimization, not certification," said Hip V. Hype founder and development director Liam Wallis. "By removing gas and delivering a 100 percent electric building with onsite solar panels, we have been able to establish an embedded network, which buys bulk renewable energy at very competitive rates.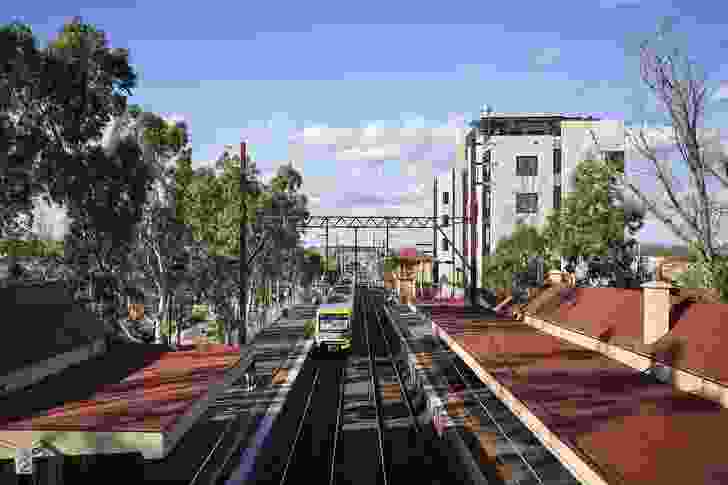 "This strategy, combined with high levels of thermal insulation, enables the building to operate with significantly reduced reliance on the grid. High levels of thermal insulation has the added benefit of achieving very high acoustic performance, cutting down on sound from the adjacent train line and road traffic from Station Street."
Nightingale 2.0 will be followed by a number of planned Nightingale projects around Australia, including the third in the series designed by Austin Maynard Architects, Nightingale Village, designed by a consortium of seven architects, as well as developments in Ballarat and Perth.
Related topics