The owners of a house in Canberra designed by modernist architect Harry Seidler have launched a legal challenge in the ACT Civil and Administrative Tribunal in an effort to have the recent heritage listing of the building overturned.
The house, which is one of only a few detached houses in Canberra designed by Seidler, was added to the territory's heritage register by the ACT Heritage Council in November 2018. The house is separately listed on the Australian Institute of Architects' Register of Significant 20th Century Architecture.
The Canberra Times reports that the family who currently own the house, descendants of the original inhabitant and commissioner of the design, civil servant Ivor Bowden, is arguing that extensive renovation and alteration to the building carried out by the occupants over the past six decades have erased much of Seidler's design, leaving it almost unrecognizable.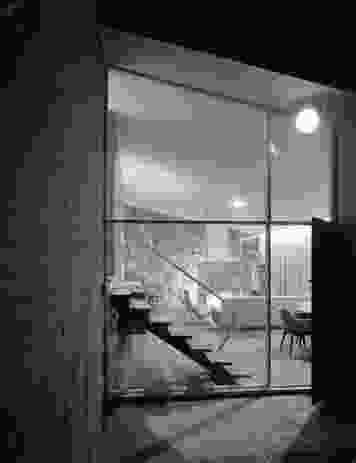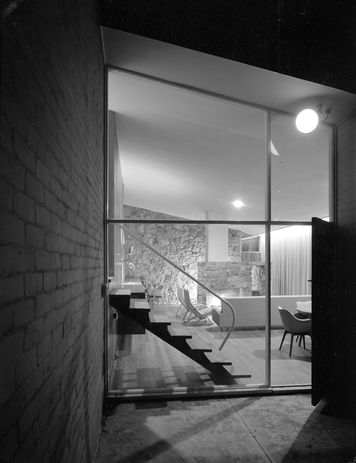 The newspaper also said that the current owners had "almost finished a 10-year plan of 'major renovations, modifications and improvements, including alterations and additions'."
Built in 1954 in the Canberra suburb of Deakin, the house is described as "an excellent example of the so-called 'Post-War International Style (1940–60)," according to David Flannery, chair of the ACT Heritage Council.
The house has a rectangular, almost square form set diagonally across a sloping site. Its arrangement allowed the house to have a split-level plan with ground plane access from each floor. The living and dining spaces are on the lower level, with a terrace oriented toward views of distant mountains. The upper level consists of two bedrooms, a study and a bathroom. A carport is located below the bedroom level.
The house is made from random-stone walls, rendered cavity brickwork, suspended concrete slabs, steel and timber roof framing and a metal deck roof.
The house was extended with an addition to the north-east by Seidler in 1957–60 and later alterations 1978 were carried out by C. G. Cummings.
Flannery told the Canberra Times the alterations did not diminish the heritage values of the house nor its ability to express Seidler's original design.
The National Trust ACT supports the heritage council's decision to heritage list the building.
Related topics