An Australian research team will take part in a Venice Architecture Biennale satellite show with an installation that highlights women's experience of sexual harassment in cities.
The installation is designed by Nicole Kalms, director of Monash University Art Design and Architecture's (MADA) XYX Lab, and Gene Bawden, a Monash University designer. It forms part of Time – Space – Existence, a major Biennale satellite show organized by the European Cultural Centre. Works from universities around the world are being displayed at the Palazzo Mora, the European Cultural Centre's home, as well as the Palazzo Bembo and Giardini Marinaressa.
Titled Just so f***ing beautiful, the Australian installation comprises large-scale letters mounted on the wall that spell out the titular phrase – chosen from one of 600 comments gathered by the researchers as part of a study into Melbourne city spaces. The phrase, a quietly whispered threat, frightened one young woman into reassessing her engagement with the city.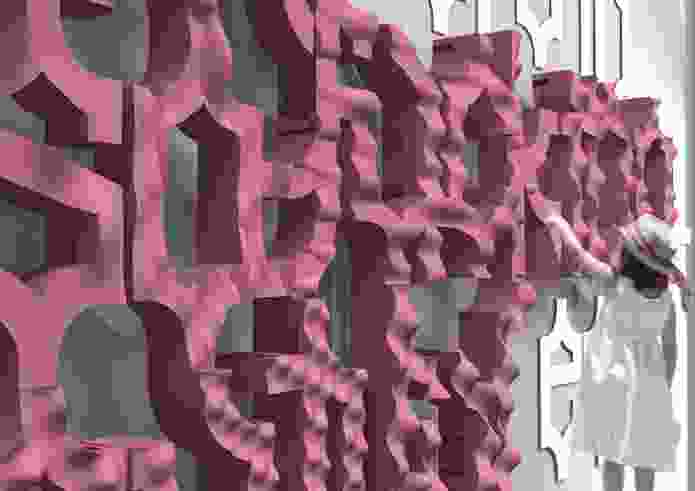 The unique font of the text used echoes the architraves of the 11th-century Palazzo Mora. More text gathered during the research project will be projected onto the physical letters and the walls around it.
Texturally, the letters "ripple," a physical representation of the "skin crawling" sensation. XYX director Nicole Kalms explained effect of the ripple "makes the whisper tangible.
"It solidifies the predatory taunt into a tangible experience; and makes real the impact of a city's capacity for exclusion," she said.
"Architects and designers are increasingly seeking to understand how gender-sensitive design can combat the spatial inequities faced by women and girls of all demographics, races and socio-economic groups." XYX Lab is calling on architects, designers and the wider community to consider gender-sensitive approaches to place-making in an effort to tackle sexual harassment in cities.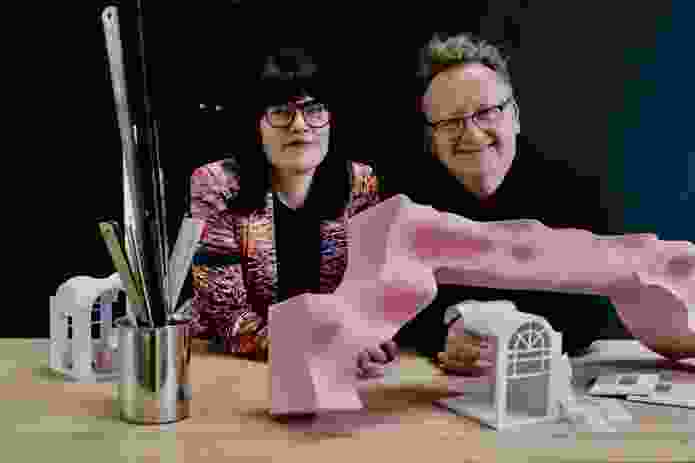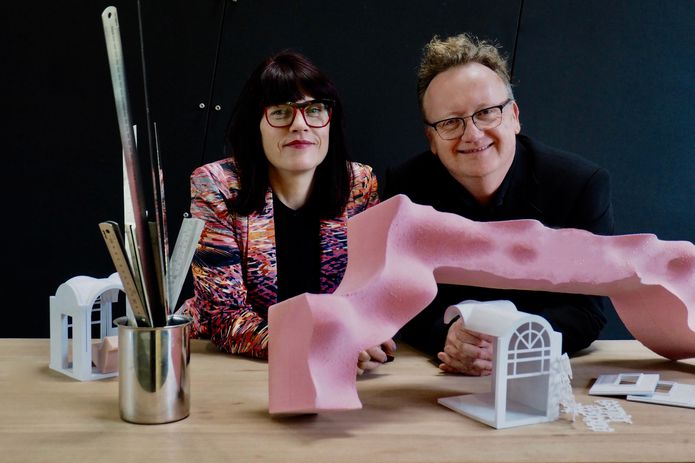 XYX Lab was established in March 2017 with the stated aim of exploring the intersection between gender and the built environment. The lab's first key project looked at the spaces of sexual harassment in Australian public transport.
Just so f***ing beautiful is based on XYX Lab's ongoing research work with CrowdSpot, a community-based digital mapping tool, and children's rights organization Plan International. The research lab looks at "safe and unsafe areas of cities to address the design mechanisms that lead to social exclusion."
Of the installation's relationship to the research project, Kalms said, "Architecture and design directly impact how people experience cities and public spaces. These experiences can be inspiring and uplifting, or isolating and terrifying. As this work shows, the impact of the built environment and our experiences stay with us long after we have left.
"Architects, designers, town planners and the community more broadly have the ability – and responsibility – to ensure our cities and spaces consider the perspectives and safety of all users."
Time – Space – Existence begins on 26 May and closes on 25 November.
Related topics