With a virgin mother, angels, Kings from the East, a drummer boy, gingerbread men, Ebenezer Scrooge, the Grinch, a baby and a portly man coming down the chimney, modern Christmas boasts a polytheistic line-up to rival that of Hinduism. The trickiest bit to explain to children, especially cynical seven-year olds, is the logistics of one man in a reindeer-powered sleigh delivering the wished for gift to every good child in the entire world over the course of a single 24 hours. But "Christmas logistics" now means something other than the alleged achievements of Santa and his elves. In this era of mass consumption, on-line shopping and containerization, the logistics of manufacturing distribution and delivery are equally mindboggling, and especially at Christmas as we all jump on-line to get that last minute gift.
In 2014, the Nordic construction company, Ruuki (a division of global steel company SSAB), ran an architectural competition called The Unbelievable Challenge. Young architects were asked to present an idea that would improve the cityscape or the buildings in peri-urban areas dominated by large, single-story structures – the realm of big box retail outlets and self-storage depots. The outcomes of the idea were to be demonstrated through the design of a logistics centre for Santa Claus, posed in the competition invitation as a ruggedly handsome investor from Korvantunturi, Finland. The proposal was to be located in the snowy city of Oulu and maximize energy efficiency. First prize was a 10-week internship at the architectural practice of Snøhetta and a €1000 cash prize.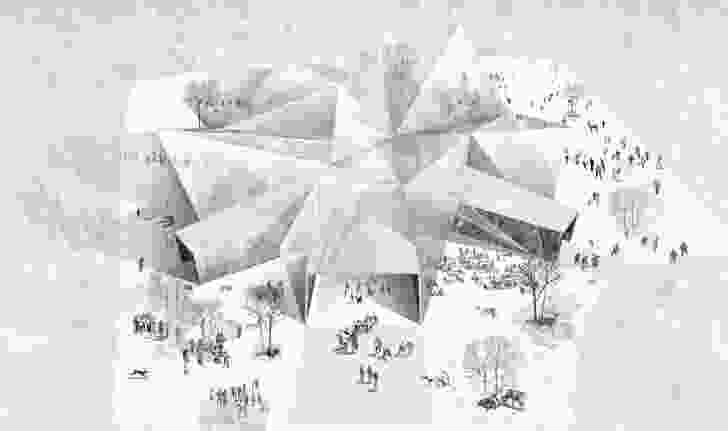 Evelina Vasiliauskaite's entry, titled "SantaPole," comprised a "dim lighted wooden house," through which visitors entered before arriving at a huge, semi-sunken, circular logistics centre overlooked by perimeter offices – more panoptican than workshop. Urszula Chomiak and Pawel Potemkowski likewise opted for a circular plan, but added a year-round climbing training facility to its steep, icy sides. El Hadi Jazairy, Chen Lu and Kelly Koh, proffered a star-shaped facility, but turned it into a greenhouse for seeds and plants. Their idea was that Santa would travel the world offering plants to children, thereby creating awareness among a young generation of the threat of human development to our ecosystems. Only two of the six awarded entries included a truck, hardstand or roads in their renderings, but one cannot expect a light-hearted competition such as this to solve the real challenges of the logistics centre.
These challenges are multiple. These are "machine buildings" akin to the telecommunications tower. Of the Long Lines telecommunications building in New York, David Moos observes that it is a "supercomputer posing in the form of a skyscraper."1 The fact that it resembles in some ways a skyscraper is purely "incidental." Unlike other buildings it has no interest in conveying its spatial organization, program or meaning to an audience – it is "governed by its own necessities" and "presents the condition of unpicturability."3 The logistics centre is similarly determined by the turning circle of articulated trucks, the reach of fork-lifts, the span of cranes, the kilometres of its conveyor belts and automated systems, the quantity and bulk of goods required to make operations profitable, the requirements of its air-conditioning plant and servicing. Its dimensions, location and appearance are set, not by the spatialization of human relationships and cultural ideas, but by inhuman technological and economic parameters. These parameters are quite breathtaking. Ingram Micro's Advanced Logistics Centre in Sydney's Eastern Creek at 40,000 square metres the size of the Melbourne Cricket Ground ­–is a fairly standard operation. Opened in 2012, it has room for 30,000 pallets, stores more than 15,000 product lines and on any day receives around twelve semi-trailers of stock. It can process more than a million cartons a week.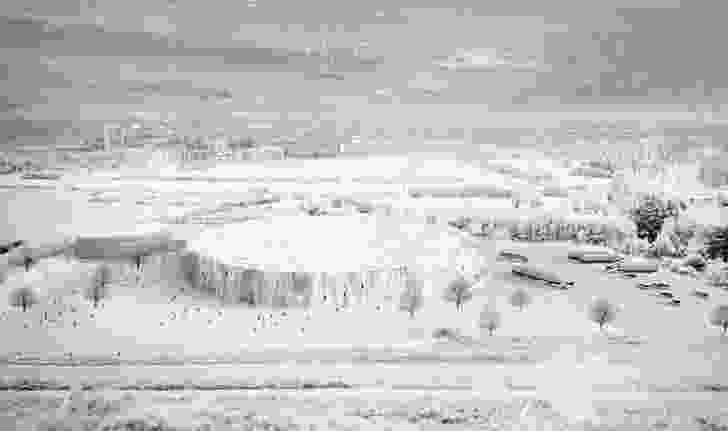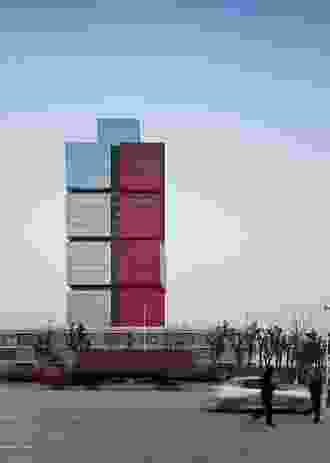 The Suzhou Industrial Park Logistics Centre in China, designed by Johnson Pilton Walker, had a daily turnover of goods in excess of US$200 million when it was completed in 2011. The industrial park in which it is located covers an area of almost 300 square kilometres, while the Logistics Centre has an area of more than 55,000 square metres. Awarded an International Architecture Commendation at the 2011 Australian Institute of Architects National Architecture Awards, the jury described the building as an "elegant composition" and refined architecture. Like the entrants into the The Unbelievable Challenge competition, as well as numerous logistics centres around the world, the architectural effort resides in the envelope. Matteo Thun, a Milanese architect, sums up the situation in the description of a logistics centre in Zurich he designed for Coca-Cola Beverages: "A corporate identity project: architecture becomes a sign, a symbol, a trademark. Several unique façade solutions offer a variety of ways to view a global icon, each with equal intensity and effectiveness."
There seems little else for architects to do when commissioned to design a logistics centre than to play with its facades. The building type is little more than a giant billboard, voided of interior, in a hard landscape of movement. Some of them are fully automated. Others are inhabited by people reduced to warm robots as, equipped with wrist-mounted radio-frequency units with voice pick or barcode scanning order fulfillment systems, their speed in completing each transaction is monitored.
These facilities are growing apace, as our consumption of goods increases and as those goods are increasingly produced at a great distance from their destination. According to the financial year annual report of Sydney Ports, container throughput in 2010–2011 for the facility exceeded two million TEUs (20-foot Equivalent Units). In Sydney, only 14% of containers arriving at the port are moved by rail to logistics centres on the other side of the city. The majority are moved by trucks to the outer western suburbs, and then to retail outlets, sometimes retracing the exact routes whence they came. It is fair to say that the logistics of goods distribution is having a huge impact on our cities, not only through the presence of these large building-machines, but also through the freighting of goods from one "throughput centre" to another, and from there to retail outlets. Our roads are clogged and our air polluted by this unsustainable mode of product distribution.
So unless this year your seasonal purchases are made in person from an artisan crafting objets from spit, mud and seashells, and you've raised your own turkey, spare a thought for the design consequences of participating in the logistics economy. Transactions in these centres peak in December and its not happy elves in the workshop passing their handicrafts on to Santa and his reindeers. You and I may avoid the challenge of having to design one of these behemoths, but with every toaster, dress, barbecue and book we are each, indirectly and collectively, designing the city.
1. David Moos, 'Architecture of the Mind: Machine Intelligence and Abstract Painting', Art and Design, vol. 11, no. 5/6, May-June 1996, pp. 54.
2. David Moos, 'Architecture of the Mind: Machine Intelligence and Abstract Painting', Art and Design, vol. 11, no. 5/6, May-June 1996, pp. 55.