Shigeru Ban to make Sydney Opera House address
Japanese architect Shigeru Ban, the 2014 Pritzker Architecture Prize laureate, will present an address in the Utzon room at the Sydney Opera House on 25 March.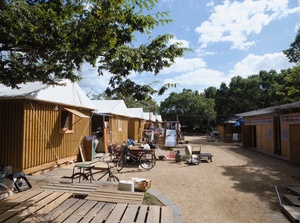 Ban's address will coincide with an exhibition of a number of his disaster-relief and humanitarian designs at the Sherman Contemporary Art Foundation (SCAF), including the paper tube shelters used in response to earthquakes in Kobe, Japan and Ecuador, which will be displayed in the SCAF courtyard.
Also on display at SCAF will be a scaled model of one of Ban's most well-known examples of emergency architecture – the Cardboard Cathedral in New Zealand, built to replace the Christchurch Cathedral that was partially destroyed the 2011 earthquake – as well as a four-metre scaled model of the Japanese pavilion built for the Hannover Expo in 2000. The exhibition marks Ban's first in Australia.
In 2013 Ban explained his attraction to the constraints of designing in response to disaster to Architecture New Zealand by saying that he was not "interested in making trendy shapes. My designs naturally emerge from solving some problem or dealing with some condition or developing some technology – its not just making a form."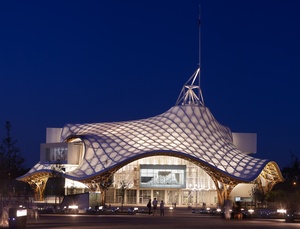 Outside of his work on humanitarian projects, Ban's practice, Shigeru Ban Architects, which has offices in Tokyo, Paris and New York, has been responsible for a number of international projects, including Centre Pompidou-Metz, the Mount Fuji World Heritage Centre and La Seine Musicale in Paris.
In its citation, the Pritzker jury lauded the way that Ban, in response to difficult circumstances, "has expanded the role of the profession; he has made a place at the table for architects to participate in the dialogue with governments and public agencies, philanthropists, and the affected communities."
Tickets to Ban's Sydney address are available at the Sydney Opera House website. The event is presented by SCAF and architectural firm BVN.
Ban will also deliver a keynote speech at the 2017 ArchitectureAP Symposium, to be held on 24 March in Brisbane at the State Library of Queensland.