William Sharples, founding principal of New York-based practice Shop Architects, will appear at a roundtable event on 29 November organized by Architecture Australia magazine.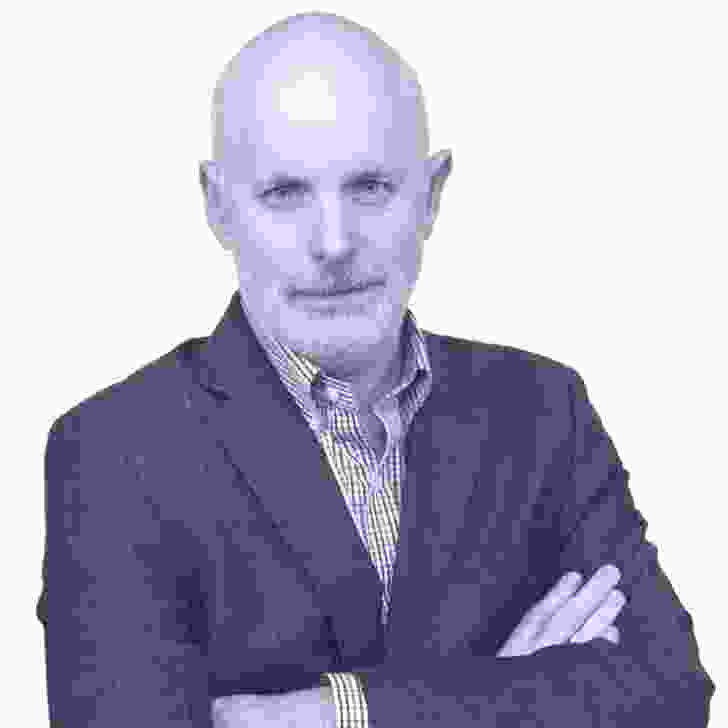 Sharples completed a Bachelor of Architectural Engineering from Pennsylvania State University and a Master of Architecture from Columbia University.
Shop Architects is responsible for the design of a number of prominent projects in the United States, including the under-construction Uber headquarters in San Francisco, an expansion of Google's Silicon Valley campus and the Barclays Centre arena in New York City. Sharples has also led the design of projects for Syracuse University, Drexel University, the Fashion Institute of Technology and the Botwana Innovation Hub.
In Australia, the practice is behind the design of a pair of connected towers in central Melbourne with Australian practice Woods Bagot. The building has been dubbed the "pantscraper" by media due to its resemblance to OMA's "big pants" CCTV building in Beijing.
When complete, the distinctive mixed-use building will rise to 165 metres. The proposal also involves the transformation of a part of Market Street into Melbourne's first new public park in decades.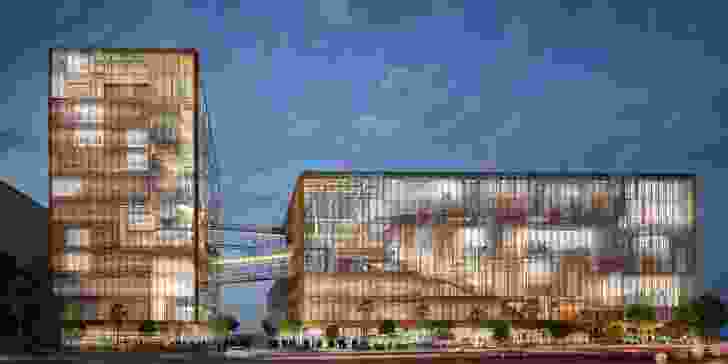 Sharples is also involved in teaching, and has held positions at Cornell University, Yale University and the Parsons School of Design in addition to lecturing appointments internationally.
Shop Architects was named most innovative architecture firm in the world by Fast Company magazine in 2014. In his lectures, Sharples discusses the unity of technological invention, artistic inspiration and public responsibility.
The roundtable will be moderated by architect and writer Stuart Harrison, director of Harrison and White Architects and a co-host of The Architects radio program from 2004 to 2014.
Buy tickets here.
AA Roundable is part of Design Speaks, a series of talks, seminars, forums and conferences on architecture and design, for design professionals and their clients and interested members of the wider community. Visit the Design Speaks website.
Design Speaks events are organized by Architecture Media, publisher of ArchitectureAU.
Related topics