The Australian Institute of Architects has announced that 122 entries across 11 categories have been shortlisted in the 2020 NSW Architecture Awards.
The shortlist includes a wide range of projects covering public, educational, cultural, residential and commercial architecture, as well as small public amenities and sustainable architecture.
NSW chapter president Kathlyn Loseby said "With the current health and economic crisis prompting us all to reflect more deeply on the nature of spaces – especially those we are spending lots of time in – coming together to celebrate the value that architecture brings to the community is more important than ever."
The physical distancing and lockdown restrictions due to the COVID-19 pandemic have caused changed to how the awards program is run. "Our 2020 jurors have worked hard to judge entries entirely remotely and we commend everyone for their pursuit of outstanding design to ensure a worthy legacy of work in local communities," said jury chair Peter Poulet.
The winners will be announced in the coming months and entries that win a named award or chapter award will progress to National Architecture Awards later in the year.
The shortlisted entries are:
Public Architecture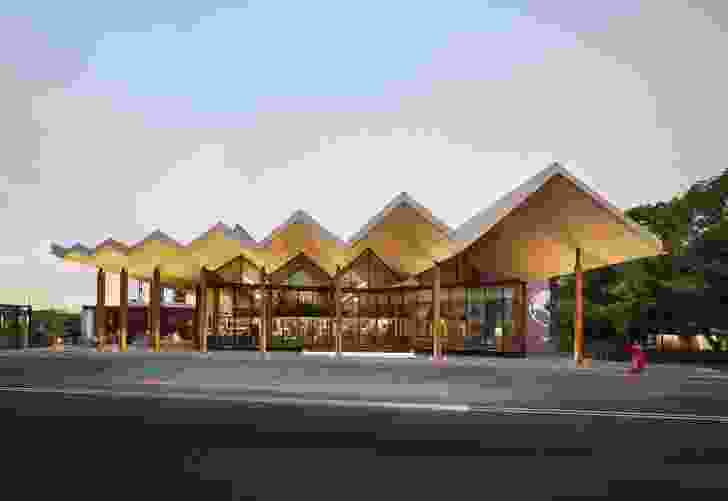 Anzac Memorial Centenary Extension– Johnson Pilton Walker with the Government Architect NSW
Emanuel Synagogue – Lippmann Partnership
Marrickville Library – BVN
North West Metro – Hassell
Warilla Library – Brewster Hjorth Architects
Warrumbungle National Park Visitor Centre – TKD Architects
Woodcroft Neighbourhood Centre – Carter Williamson Architects for Blacktown City Council
Educational Architecture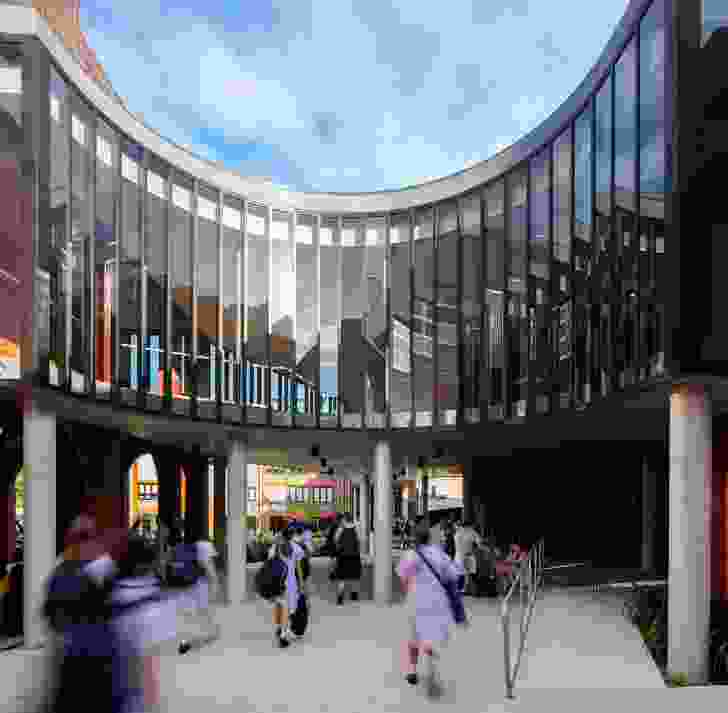 Bethlehem College Ashfield – Neeson Murcutt and Neille
Electrical Engineering Building – Hassell
Homebush West Public School – TKD Architects
Meriden School - Lingwood Campus – Allen Jack and Cottier
MLC School Senior Centre – BVN
St Bedes Catholic College Chisholm - Stage 1 – SHAC
University of New South Wales Science and Engineering Building – Grimshaw
University of New South Wales Biological Sciences – Woods Bagot
University of New South Wales Sir John Clancy Auditorium – Lahznimmo Architects
Commercial Architecture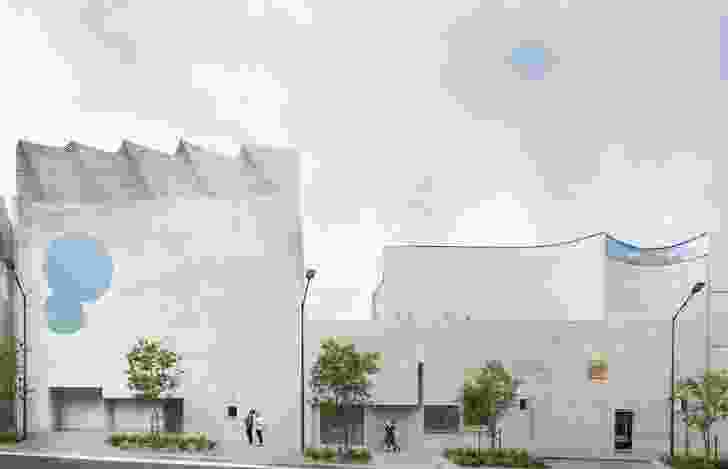 230 Sussex – Crone Architects
44 Market St – Woods Bagot
44A Foveaux Street – Hill Thalis Architecture and Urban Projects
Axle South Eveleigh – FJMT
Bankwest Stadium – Populous
Daramu House – Tzannes
Phoenix Central Park – Durbach Block Jaggers and John Wardle Architects
Sixty Martin Place – Hassell
Vibe Hotel Darling Harbour – WMK Architecture
Wildlife Retreat at Taronga – Cox Architecture
Interior Architecture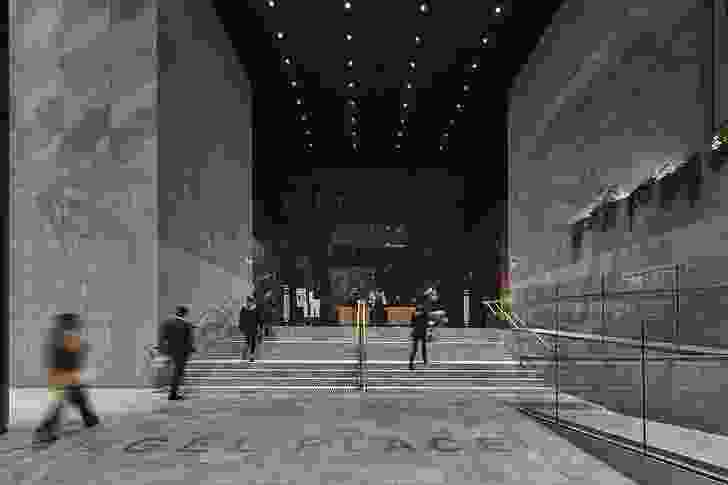 AMP Angel Place Lobby Refurbishment – Hassell
Bismarck House – Andrew Burges Architects
Breezeway House – David Boyle Architect
CBA 'Axle' South Eveleigh – Woods Bagot with FJMT
Concrete Blonde – Carter Williamson Architects
Emanuel Synagogue – Lippmann Partnership
Grant Pirrie House – Virginia Kerridge Architect
Hotel Rose Bay – Richards Stanisich
Lindfield House – Polly Harbison Design with Arent and Pyke
Phoenix Central Park – Durbach Block Jaggers and John Wardle Architects
State Library of NSW Mitchell Building Refurbishment – Hassell
UNSW Sir John Clancy Auditorium – Lahznimmo Architects
Woodcroft Neighbourhood Centre – Carter Williamson Architects for Blacktown City Council
Woollahra Courtyard House – CO-AP (Architects)
Residential Architecture – Houses (New)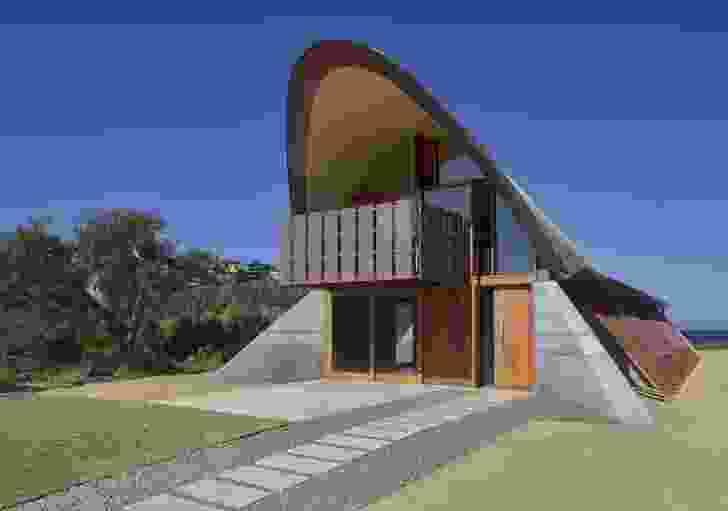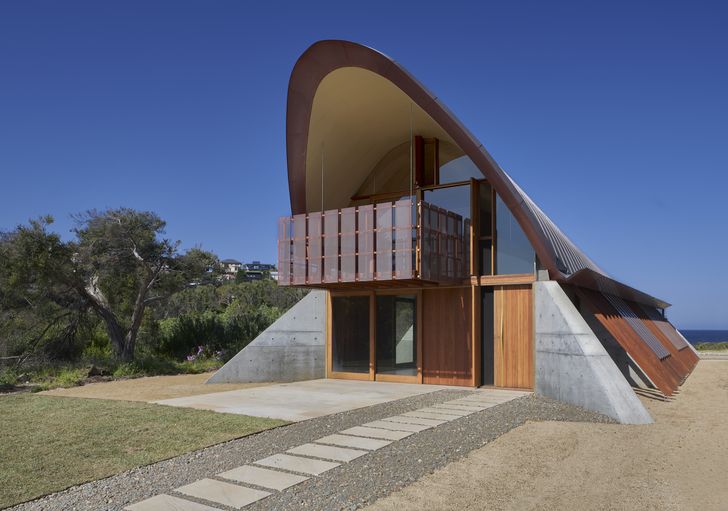 Ballast Point House – Fox Johnston
Basin Beach House – Peter Stutchbury Architecture
Bendalong House – Madeleine Blanchfield Architects
Blackheath House – James Stockwell Architect
Breezeway House – David Boyle Architect
Castle Cove House – Terroir
Cloud Cottage – Takt Studio
East Street – Kerstin Thompson Architects
Glebe House – Chenchow Little
Leichhardt Machiya – Studio Haptic
One Wingadal Place – Collins and Turner with Temple and Stockwell
Palm Beach Blue – Benn and Penna Architecture
The Seed House – Fitzpatrick and Partners
Tree House – Matt Elkan Architect
Upside Down Akubra House – Alexander Symes Architect
Vikki's Place – Curious Practice
Wallis Lake House – Matthew Woodward Architecture
Welcome to the Jungle House – C Plus C Architectural Workshop
Residential Architecture – Houses (Alterations and Additions)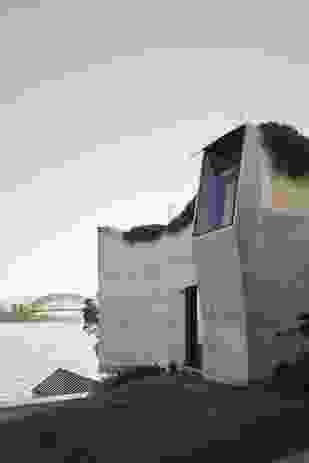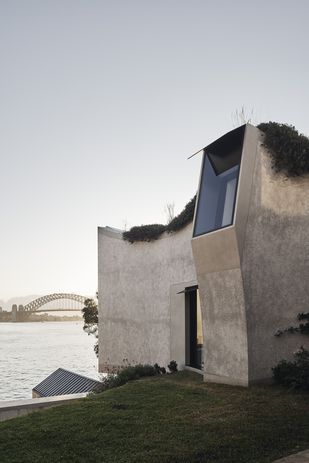 Balmain Rock – Benn and Penna Architecture
Bismarck House – Andrew Burges Architect
Coiled House – David Boyle Architect
Cooks River House – Studioplusthree
Courtyard House – Joe Agius Architect
Drill Hall House – Tobias Partners
Exoskeleton House – Takt Studio
Glassbook House – Sibling Architecture
Grant Pirrie House – Virginia Kerridge Architect
House RV – Plus Minus Design
JJ house – Bokey Grant Architects
Lindfield House – Polly Harbison Design
Mandolong House – Smart Design Studio
Parry Street – Curious Practice
Redwood – Chenchow Little
Tree House – Madeleine Blanchfield Architects
Waterloo House – Anthony Gill Architects
Residential Architecture – Multiple Housing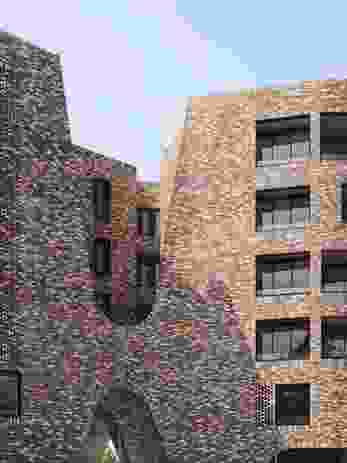 537 Elizabeth Street – Woods Bagot
Arkadia – DKO Architecture with Breathe Architecture and Oculus
Blackwattle Apartments – Turner
Boomerang Tower – Bates Smart
Luxe On Eve – Smith and Tzannes
NewLife Darling Harbour – Architectus
Studio Apartments, 10 Dudley St – Hill Thalis Architecture and Urban Projects
The Burcham – Allen Jack and Cottier
The Regiment – Nettletontribe
Verve Residences – CKDS Architecture with Hill Thalis Architecture and Urban Projects
Waterloo Apartments – Chenchow Little
West End Residences – Turner
Sustainable Architecture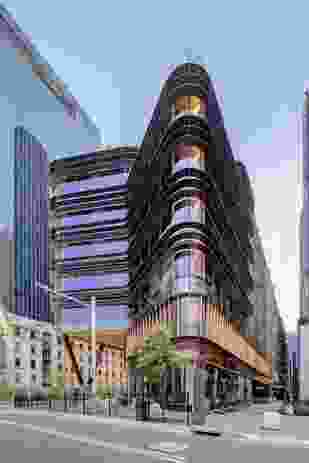 Arkadia – DKO Architecture with Breathe Architecture and Oculus
Axle South Eveleigh – FJMT
Coiled House – David Boyle Architect
Daramu House – Tzannes
Emanuel Synagogue – Lippmann Partnership
Marrickville Library – BVN
Warrumbungle Visitors Centre – TKD Architects
Welcome to the Jungle House – C Plus C Architectural Workshop
Wildlife Retreat at Taronga – Cox Architecture
Heritage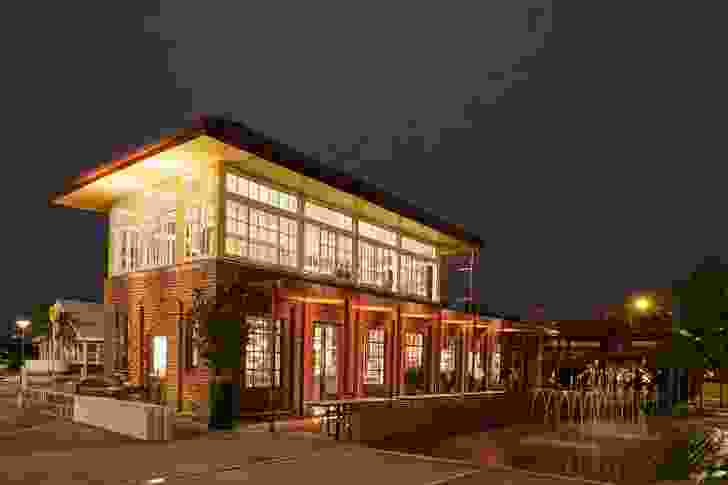 Emanuel Synagogue – Lippmann Partnership
Level 5 Ballarat House – Hill Thalis Architecture and Urban Projects
The Signal Box Restaurant – Derive Design
Wellington Street – SJB
Urban Design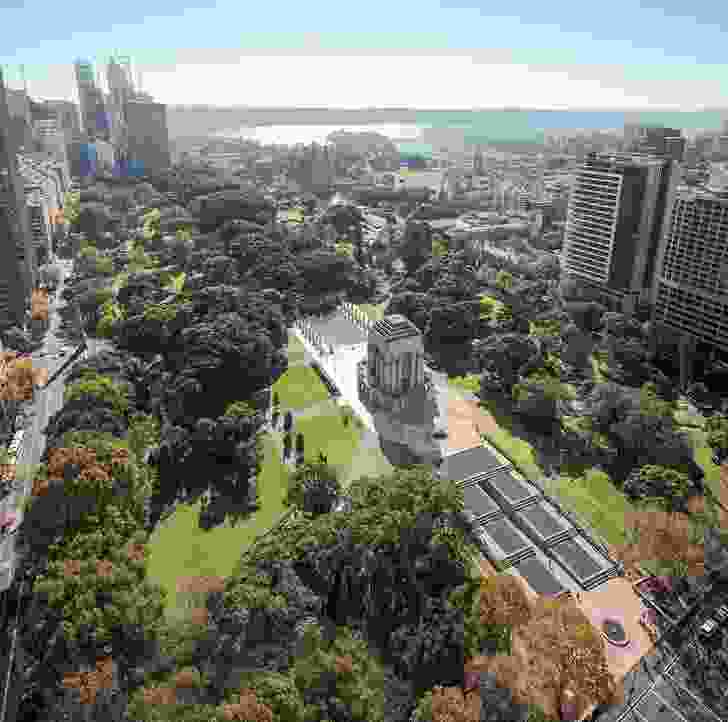 Anzac Memorial Centenary Extension – Johnson Pilton Walker with Government Architect NSW
Cardinal Freeman Village – Allen Jack and Cottier
CBD South East Light Rail – Grimshaw with Aspect Studios
Sixty Martin Place – Hassell
Sydney Metro Northwest – Hassell with Turpin Crawford Studio and McGregor Westlake Architecture
University of New South Wales Science and Engineering Precinct – Grimshaw
Washington Park Masterplan – Turner
Small Project Architecture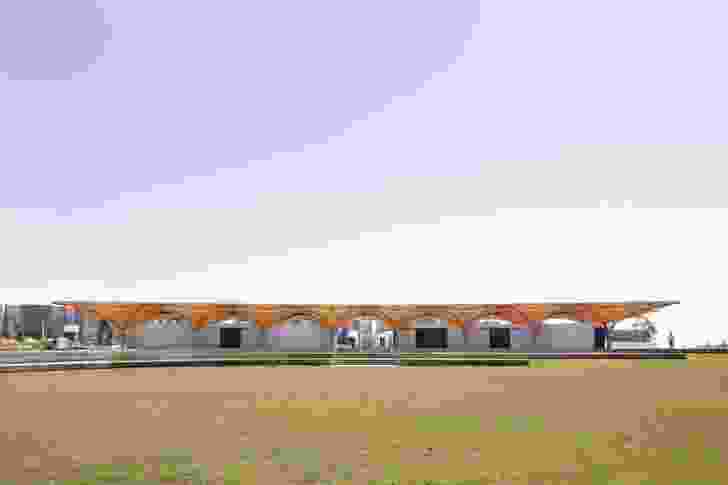 Blackheath Artists Studio ­­– Design King Company
John B Fairfax Learning Centre State Library of NSW – BVN
Lawler Residence – Andrew Donaldson Architecture and Design
Mahon Pool Amenities – Lahznimmo Architects
Marsden Park Amenities – Chrofi
Summer Place – Chrofi
Sydney Park Amenities – Aileen Sage Architects with City of Sydney
Wicks Park Amenities – Sam Crawford Architects
Colorbond Award for Steel Architecture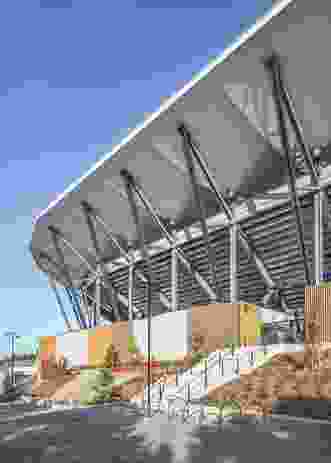 Bankwest Stadium – Populous
Blackheath House – James Stockwell Architect
Exoskeleton House – Takt Studio
Luxe On Eve – Smith and Tzannes
St Bedes Catholic College Chisholm - Stage 1 – SHAC
Upside Down Akubra House – Alexander Symes Architect
Woodcroft Neighbourhood Centre – Carter Williamson Architects for Blacktown City Council
Related topics