The Australian Institute of Architects has announced the shortlist for the 2017 National Architecture Awards.
From a record 983 entries across state and territory chapter awards programs, 205 were eligible for judging by the national jury, which has shortlisted 72 projects, which will vie for the prestigious awards.
Jury chair Ken Maher said the entries exemplified "the positive impact architecture has on our cities, towns and landscapes.
"We were heartened by the maturity, creativity and accomplishment demonstrated by the profession across the board, from well-recognized practitioners to emerging practices and younger architects.
"The remarkable testimonies from clients were touching – many revealed that they had gained a true understanding of the value of architecture through undertaking their projects."
The jury shortlisted a record number of projects in the Residential Architecture – Multiple Housing category, which reflects the recent apartment construction boom, particularly in the eastern states.
The jury also noted a large number of educational projects which showed "inventive design thinking that has expanded the pedagogic and experiential agendas."
In addition to the jury selected awards, the Institute will launch the annual People's Choice award on World Architecture Day, 2 October, and invite the public to vote for their favourite residential project from the shortlist.
The winners of the 2017 National Architecture Awards will be announced at Albert Hall in Canberra on 2 November.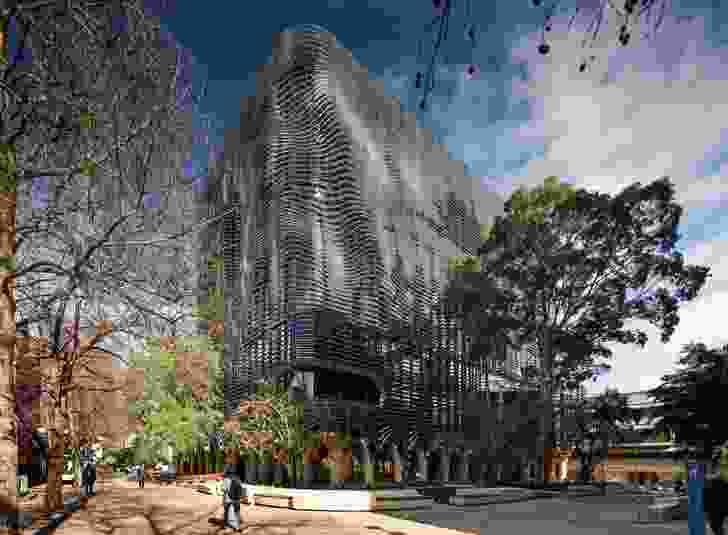 Public Architecture
Act for Kids Child and Family Centre of Excellence (Qld) – M3 Architecture
East Pilbara Arts Centre (WA) – Officer Woods Architects
Juanita Nielsen Community Centre (NSW) – Neeson Murcutt Architects in association with City of Sydney
Orange Regional Museum (NSW) – Crone
Sunshine Coast University Hospital (Qld) – Architectus Brisbane and HDR Rice Daubney as Sunshine Coast Architects
The Globe (Qld) – Brian Hooper Architect and M3 Architecture (architects in association)
Victorian Comprehensive Cancer Centre (Vic) – STHDI and MCR (Silver Thomas Hanley, DesignInc and McBride Charles Ryan)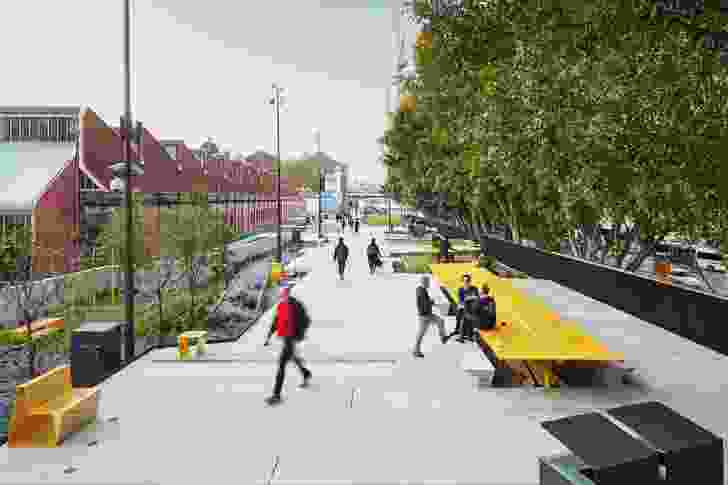 Urban Design
Central Park Sydney (NSW) – Tzannes and Cox Richardson and Foster and Partners
Frank Bartlett Library and Moe Service Centre (Vic) – FJMT
Kensington Street Precinct (NSW) – Tonkin Zulaikha Greer Architects
The Goods Line (NSW) – Aspect Studios with CHROFI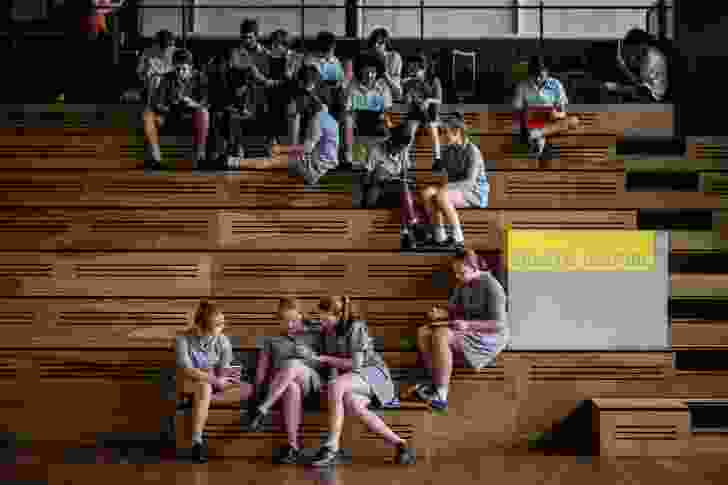 Educational Architecture
Albert Park College Environmental Arts Hub (Vic) – Six Degrees Architects
Arts West, University of Melbourne (Vic) – ARM Architecture and Architectus
East Sydney Early Learning Centre (NSW) – Andrew Burges Architects in association with the City of Sydney
Mt Alvernia College Anthony and La Verna Buildings (Qld) – M3 Architecture
St Joseph's Nudgee College Hanly Learning Centre (Qld) – M3 Architecture
The Grimwade Centre For Cultural Materials Conservation – The University of Melbourne (Vic) – Jackson Clements Burrows Architects
UQ Forgan Smith Building – TC Beirne School of Law and Walter Harrison Library Refurbishment (Qld) – BVN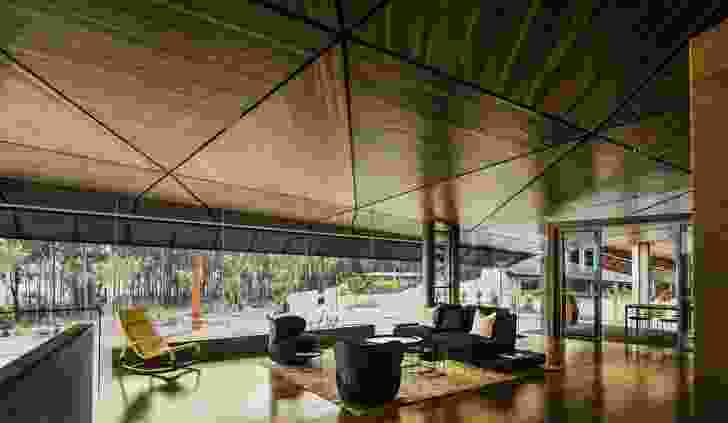 Commercial Architecture
New Acton Nishi (ACT) – Fender Katsalidis Architects
Sydney Processing Centre (NSW) – Genton Architecture
Tarrawarra Cellar Door (Vic) – Kerstin Thompson Architects
The EY Centre (NSW) – FJMT
Willinga Park (ACT) – Cox Architecture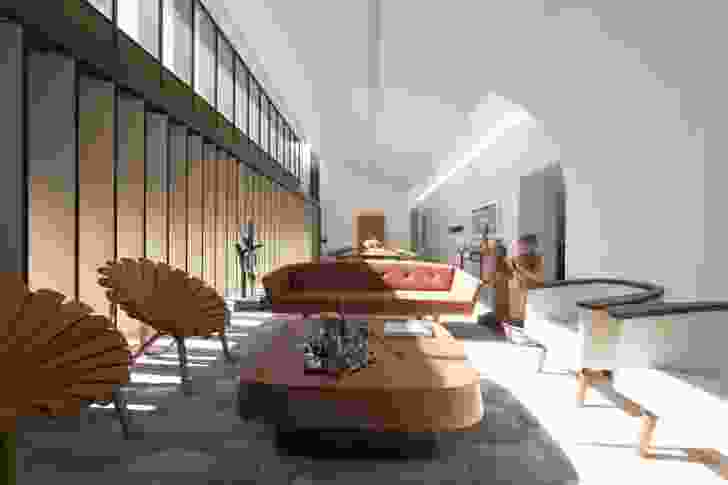 Interior Architecture
Canberra Airport – International (ACT) – Guida Moseley Brown Architects
Indigo Slam (NSW) – Smart Design Studio
Slack Melbourne Office (Vic) – Breathe Architecture
The Gipson Commons, St Michael's Grammar School (Vic) – Architectus
UQ Forgan Smith Building – TC Beirne School of Law and Walter Harrison Library Refurbishment (Qld) – BVN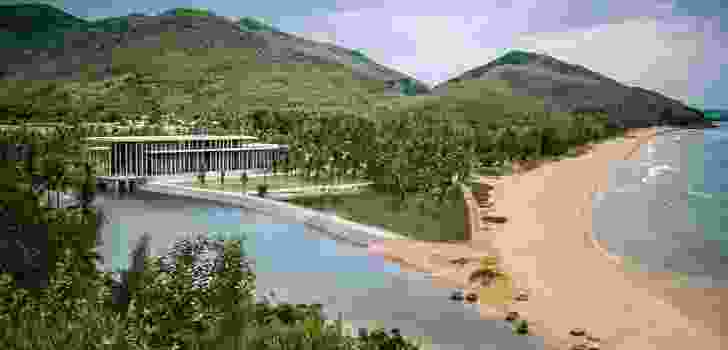 International Architecture
Amanemu (Japan) – Kerry Hill Architects
International Centre for Interdisciplinary Science and Education (ICISE) (Vietnam) – Studio Milou Singapore
Skyville at Dawson (Singapore) – WOHA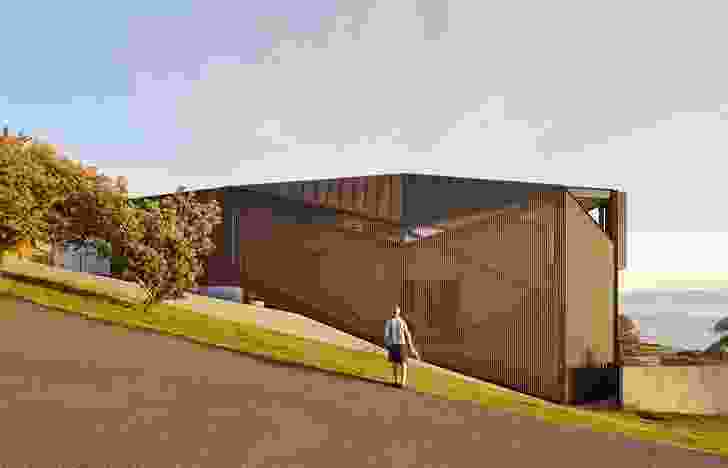 Residential Architecture – Houses (New)
Cape Tribulation House (Qld) – M3 Architecture
Coogee House (NSW) – Chenchow Little
D'Entrecasteaux House (Tas) – Room 11
Dark Horse (Vic) – Architecture Architecture
Mitti Street House (Qld) – James Russell Architect
Rose House (Vic) – Baracco and Wright Architects
Tamarama House (NSW) – Durbach Block Jaggers Architects
Tent House (Qld) – Sparks Architects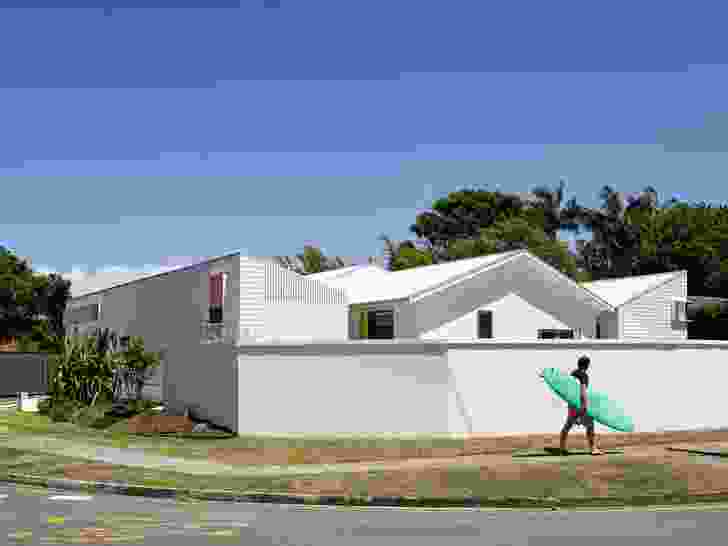 Residential Architecture – Houses (Alterations and Additions)
Annandale House (NSW) – Welsh and Major Architects
Burleigh Street House (Qld) – ME
Captain Kelly's Cottage (Tas) – John Wardle Architects
Dornoch Terrace House (Qld) – James Russell Architect
Jac (NSW) – Panovscott
Little Sister's House (NSW) – Candalepas Associates
Sorrento House (Vic) – Figureground Architecture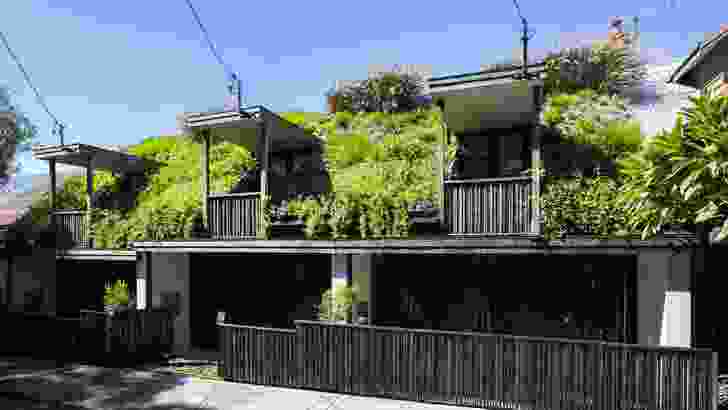 Residential Architecture – Multiple Housing
88 Angel St (NSW) – Steele Associates Architects
Crown 515 (NSW) – Smart Design Studio
President Avenue (NSW) – Candalepas Associates
RMIT Bundoora West Student Accommodation (Vic) – Richard Middleton Architects (RMA)
Solis: Little Bay Apartments (NSW) – Fox Johnston
St Joseph's Nudgee College Bathersby Boarding Village (Qld) – M3 Architecture
Tropology for DHA (NT) – Troppo Architects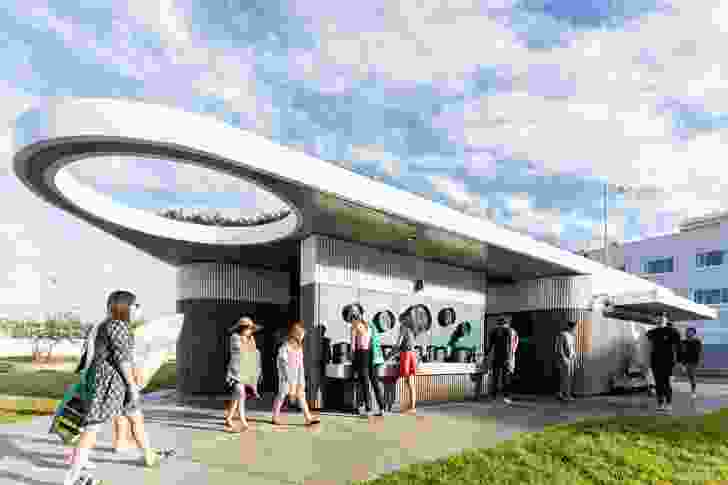 Small Project Architecture
Lizard Log Amenities (NSW) – CHROFI
North Bondi Amenities (NSW) – Sam Crawford Architects with Lymesmith
Studio for Indigo Jungle (Qld) – Marc and Co
The Piano Mill (Qld) – Conrad Gargett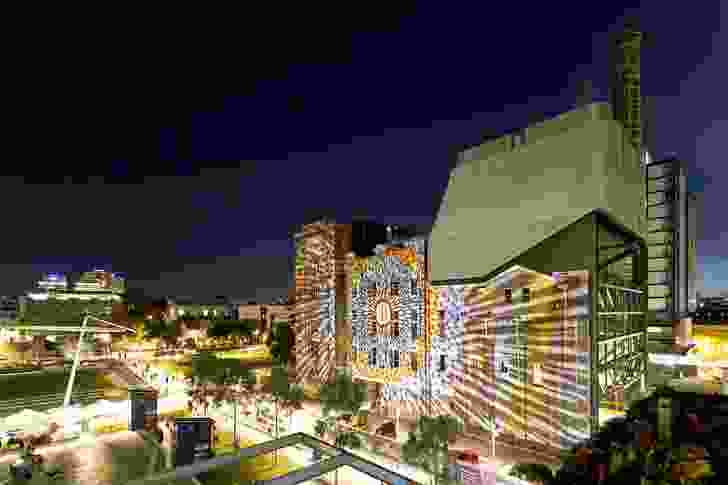 Sustainable Architecture
88 Angel St (NSW) – Steele Associates Architects
Central Park Sydney (NSW) – Tzannes and Cox Richardson and Foster and Partners
Gen Y Demonstration Housing Project (WA) – David Barr Architect
Mt Alvernia College Anthony and La Verna Buildings (Qld) – M3 Architecture
Sunnybanks House (Tas) – Core Collective Architects
South East Water (Vic) – BVN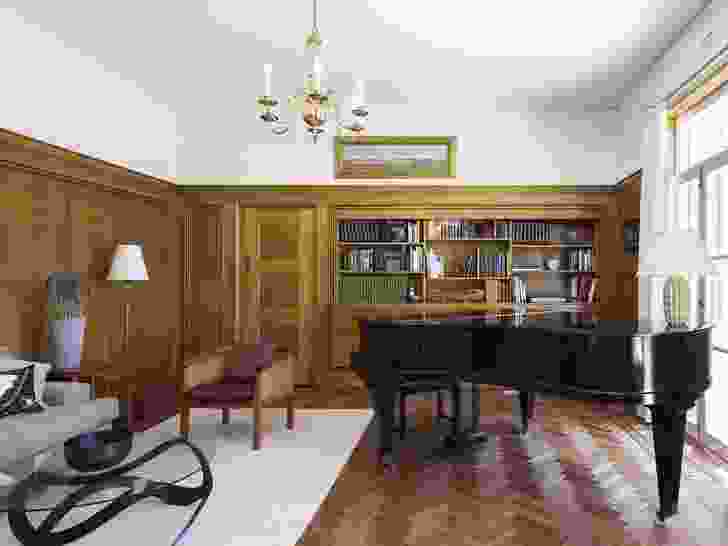 Heritage
100 Harris Street (NSW) – SJB
Albert Park College Environmental Arts Hub (Vic) – Six Degrees Architects
Captain Kelly's Cottage (Tas) – John Wardle Architects
Embassy of Sweden (ACT) – Guida Moseley Brown Architects
Juanita Nielsen Community Centre (NSW) – Neeson Murcutt Architects in association with City of Sydney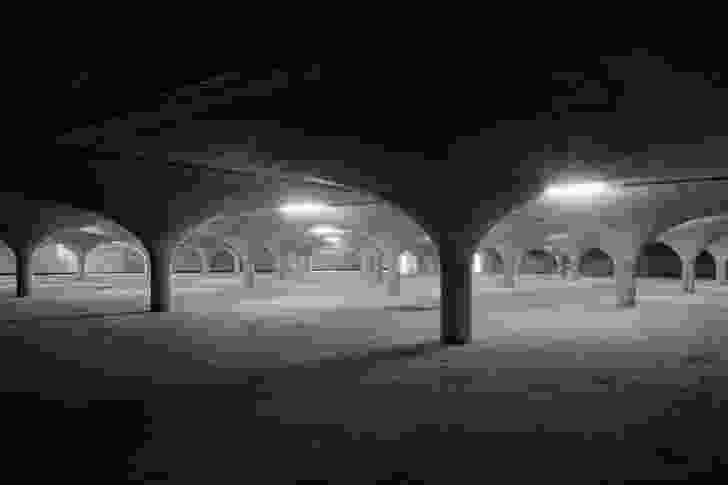 Enduring Architecture
17 Wylde Street (NSW) – Aaron M Bolot
University South Lawn Underground Car Park (Vic) – Loder and Bayly in association with Harris, Lange and Associates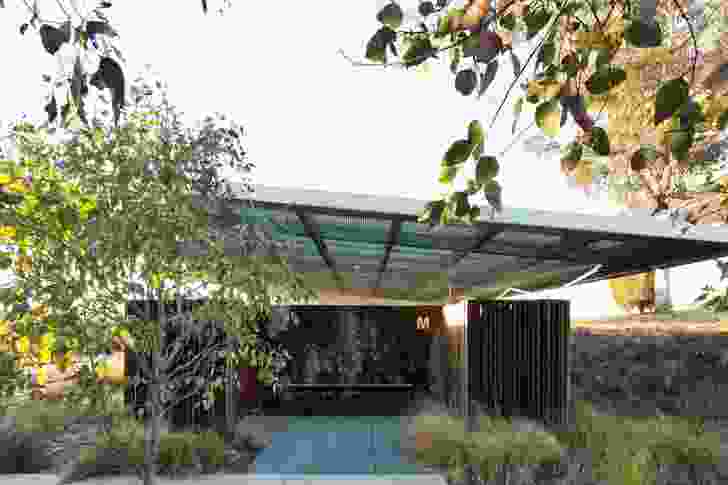 Colorbond Award for Steel Architecture
Arts West, University of Melbourne (Vic) – ARM Architecture and Architectus
Lizard Log Amenities (NSW) – CHROFI
Related topics