The Australian Institute of Architects has announced the shortlist for the 2018 National Architecture Awards.
From 975 entries across state and territory chapter awards programs, 203 were eligible for judging by the national jury, which has shortlisted 70 projects, which will vie for the prestigious awards.
Jury chair Richard Kirk said the judging process affirmed the importance of site visits in determining the shortlist. "Each project visit was always an experience of delight and surprise, and we were continually reminded how project images can never be a substitute for experiencing the building itself," he said.
"Furthermore, these visits provided a unique experience made all the richer by the opportunity to engage with the architects and in almost all instances their clients."
Also on the jury were, Jill Garner (Victorian Government Architect), Katelin Butler (editorial director, Architecture Media), Charles Wright (Charles Wright Architects) and Kevin O'Brien (Kevin O'Brien Architects).
Kirk said that the jury was particularly impressed by the diversity of the submissions.
"This national overview provided an opportunity to reflect on how Australia's vastly different landscapes, urban conditions and economic circumstances influence the work we saw."
"The jury was aware that in comparing work with such differences in location, complexity or budget, it was important for there to be consensus of view as to how each project responded to the criteria.
"We were impressed by these projects that established new design benchmarks that can be of value to the broader community and through that influence see a positive change resonate in our built environment."
The winners of the 2018 National Architecture Awards will be announced in Melbourne on 1 November.
Public Architecture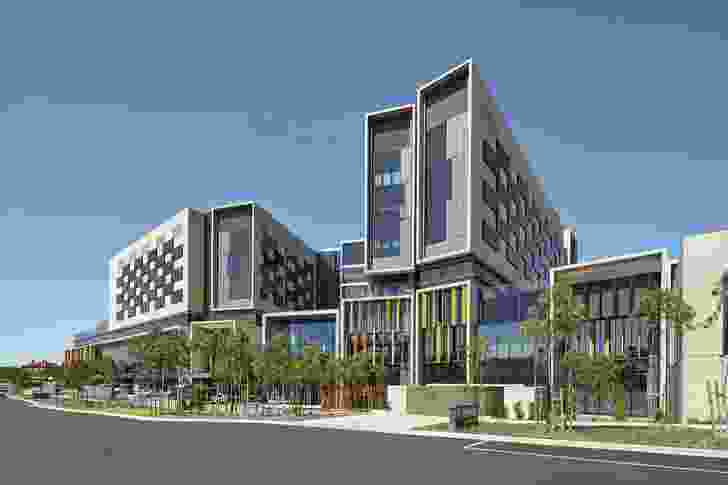 Adelaide Convention Centre Redevelopment: East – Woods Bagot
Bendigo Hospital – Silver Thomas Hanley with Bates Smart
Blackwater Aquatic Centre – Liquid Blu Architects
Bunjil Place – FJMT
Garden Cemetery Chapel – Susan Dugdale and Associates
Joynton Avenue Creative Centre and Precinct – Peter Stutchbury Architecture in association with Design 5 - Architects for City of Sydney
Optus Stadium – Hassell Cox HKS
Punchbowl Mosque – Candalepas Associates
Synergy – BVN
The Cadogan Song School – Palassis Architects
Commercial Architecture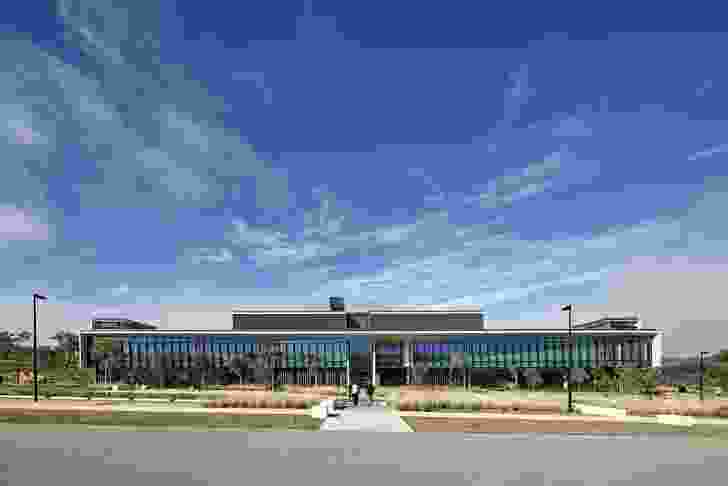 Australian Federal Police Forensics and Data Centre – Hassell
Barangaroo House – Collins and Turner
Barwon Water – GHD Woodhead
International House Sydney – Tzannes
krakani lumi – Taylor and Hinds Architects with the Aboriginal Land Council of Tasmania
Mac 01 – Circa Morris-Nunn Architects
The Darling Building – Williams Burton Leopardi
Educational Architecture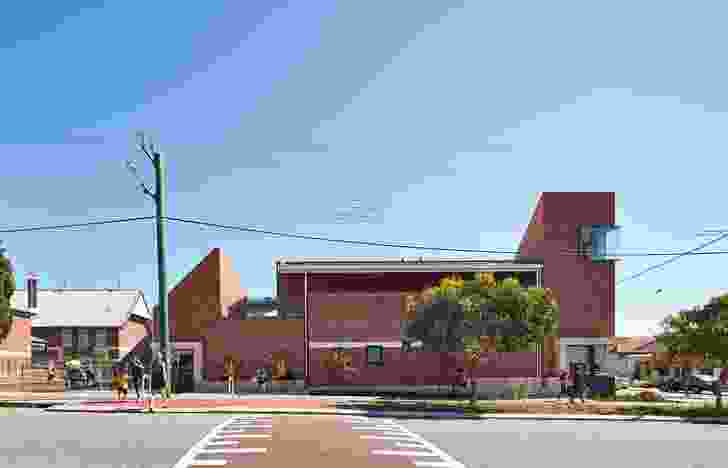 Highgate Primary School New Teaching Building – Iredale Pedersen Hook Architects
Macquarie University Incubator – Architectus
Monash University Learning and Teaching Building – John Wardle Architects
New Academic Street, RMIT University – Lyons with NMBW Architecture Studio, Harrison and White, MvS Architects and Maddison Architects
The Science Place – Hassell
Victorian College of the Arts former Mounted Police Stables – Kerstin Thompson Architects
Urban Design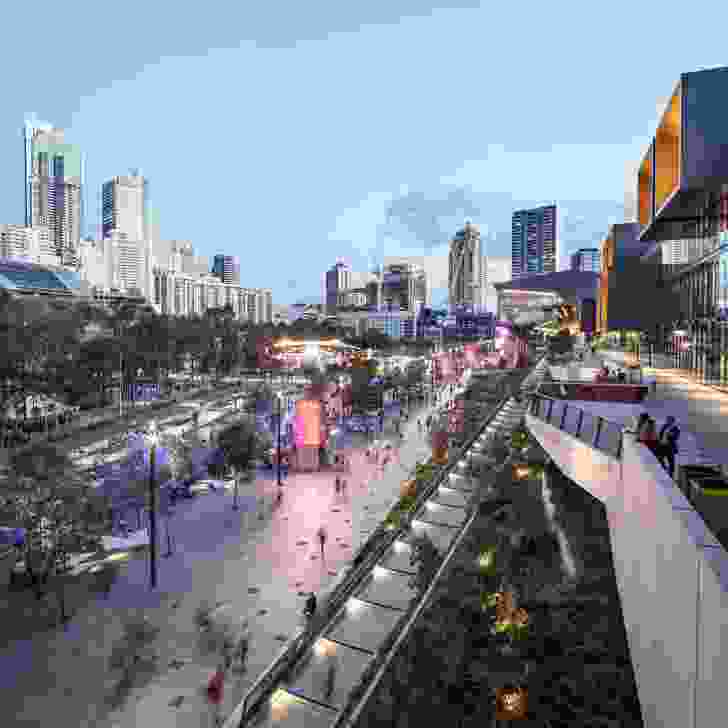 Darling Harbour Transformation – Hassell/Hassell and Populous
New Academic Street, RMIT University – Lyons with NMBW Architecture Studio, Harrison and White, MvS Architects and Maddison Architects
Scarborough Beach Pool – Christou Design Group
Residential Architecture – Houses (New)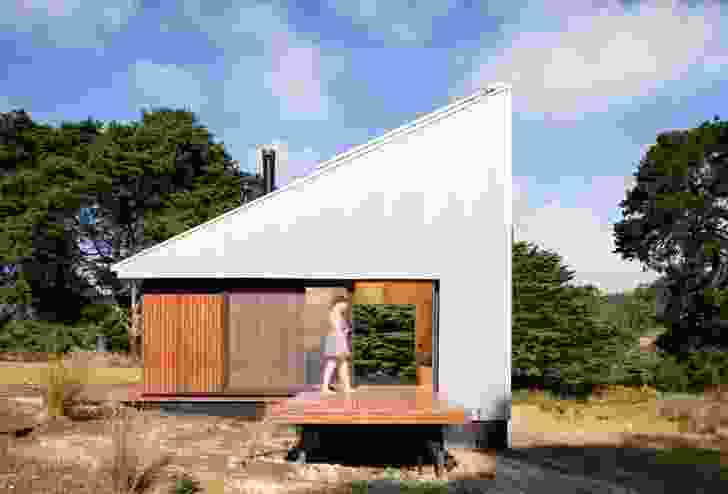 Bruny Island Hideaway – Maguire and Devine Architects
Cabbage Tree House – Peter Stutchbury Architecture
Carpenter-Hall House – Russell Hall Architects
Coastal Garden House – Neeson Murcutt Architects
Compound House – March Studio
House on the Coast – Sean Godsell Architects
Park House – Kerstin Thompson Architects
PR House– Architects Ink
Stradbroke House – Tim Bennetton Architects in association with Gabriel Poole
Towers Road House – Wood Marsh Architecture
Residential Architecture – Houses (Alterations and Additions)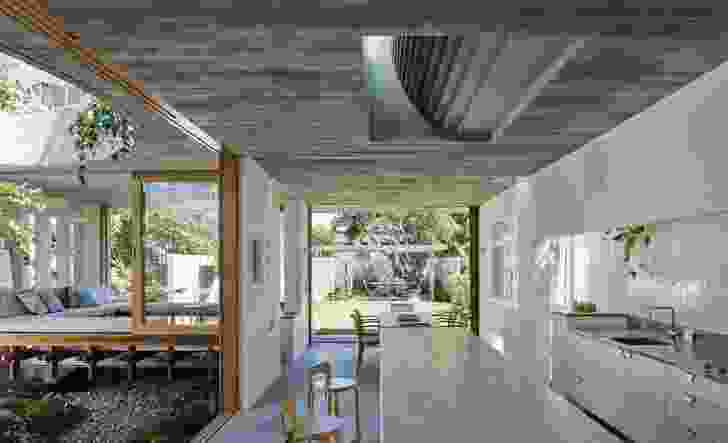 Gibbon St – Cavill Architects
King Bill – Austin Maynard Architects
Laneway House – Jon Jacka Architects
Mawhera Extension – Preston Lane
Orange Ave – Vittino Ashe
Residential Architecture – Multiple Housing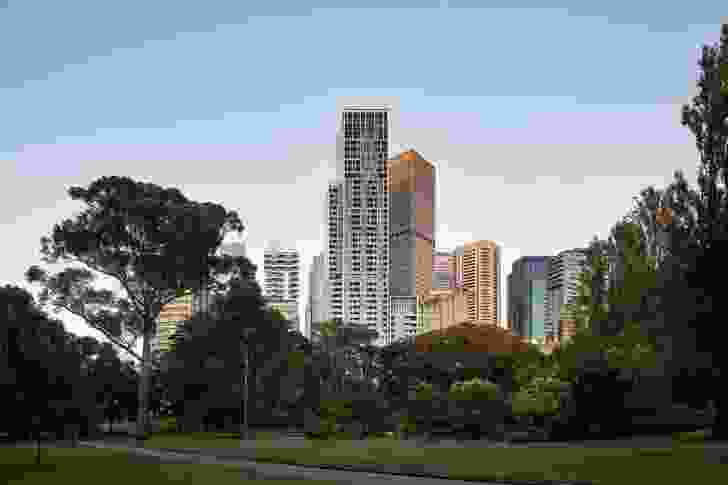 35 Spring St – Bates Smart
Campbell Street – DKO Architecture and SLAB
Ivy Apartments, West – Davis and Davis Architects
Nightingale 1 – Breathe Architecture
M3565 Main Beach – Virginia Kerridge Architect
Short Lane – Woods Bagot
Spire Residences – John Wardle Architects
The Bottleyard – MJA Studio
The Rochford – Fox Johnston
Interior Architecture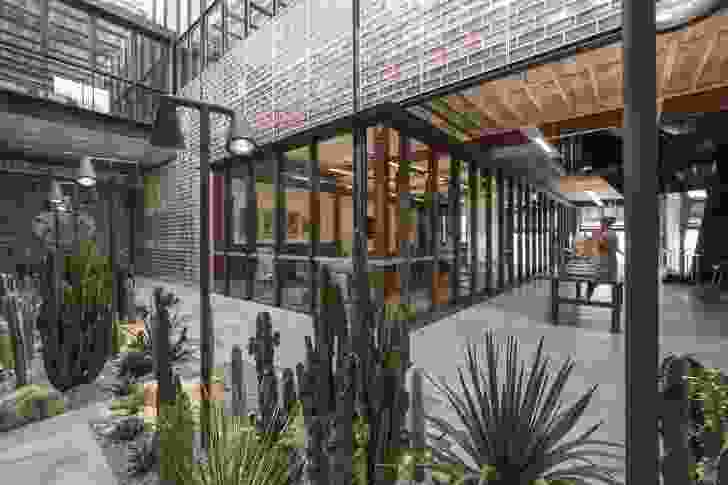 75 Myrtle Street, Chippendale – Tonkin Zulaikha Greer Architects
105 Macquarie Street Apartments – Preston Lane
Gold Coast Sports and Leisure Centre – BVN
Our Lady of Good Counsel Church Deepdene – Law Architects
Monaro Mall, Canberra Centre – Universal Design Studio and Mather Architecture
Monash University Teaching and Learning Building – John Wardle Architects
New Academic Street, RMIT – Lyons with NMBW Architecture Studio, Harrison and White, MvS Architects and Maddison Architects
The Cadogan Song School – Palassis Architects
Small Project Architecture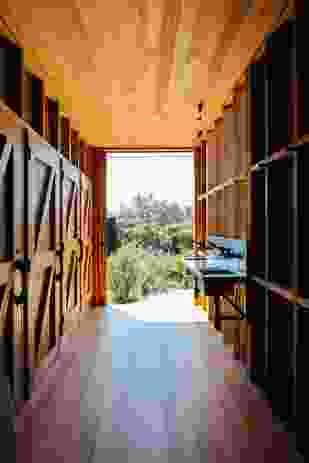 Cottesloe Lobby and Landscape – Simon Pendal Architect
krakani lumi – Taylor and Hinds Architects with the Aboriginal Land Council of Tasmania
Northshore Pavilion – Anna O'Gorman Architect
Sorrento Visitor Centre – Workshop Architecture
The Beehive – Raffaello Rosselli Architect with Luigi Rosselli Architects
Heritage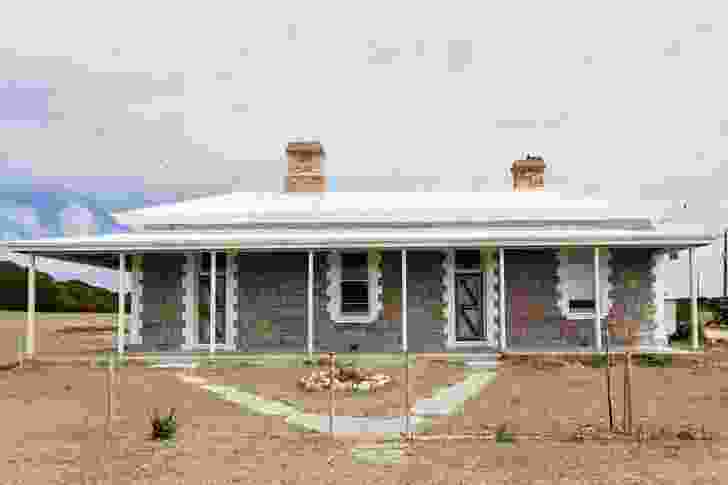 Iuwa – Taylor and Hinds Architects with the Aboriginal Land Council of Tasmania
Joynton Avenue Creative Centre and Precinct – Peter Stutchbury Architecture in association with Design 5 - Architects for City of Sydney
Monaro Mall, Canberra Centre – Universal Design Studio and Mather Architecture
The Cadogan Song School – Palassis Architects
The Darling Building – Williams Burton Leopardi
Victorian College of the Arts former Mounted Police Stables – Kerstin Thompson Architects
Sustainable Architecture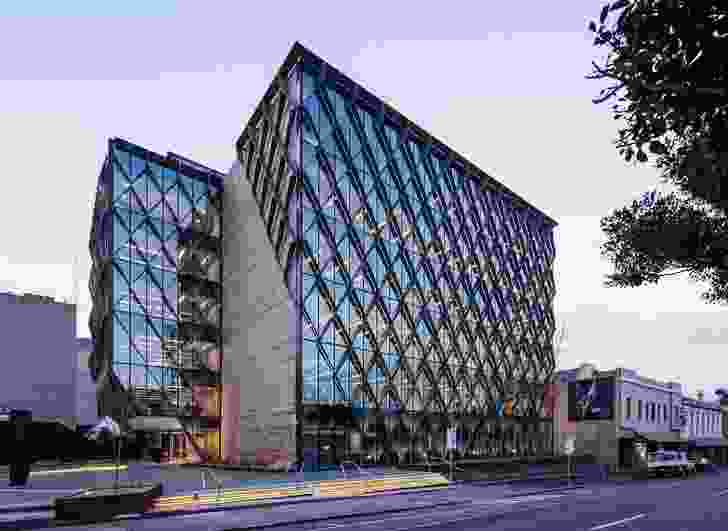 Barwon Water – GHDWoodhead
Blackwater Aquatic Centre – Liquid Blu Architects
Bruny Island Hideaway – Maguire and Devine Architects
International House Sydney – Tzannes
Joynton Avenue Creative Centre and Precinct – Peter Stutchbury Architecture in association with Design 5 - Architects for City of Sydney
New Academic Street, RMIT University– Lyons with NMBW Architecture Studio, Harrison and White, MvS Architects and Maddison Architects
Nightingale 1 – Breathe Architecture
Optus Stadium – Hassell Cox HKS
Synergy – BVN
The Beehive – Raffaello Rosselli Architect with Luigi Rosselli Architects
The Darling Building – Williams Burton Leopardi
The Science Place – Hassell
International Architecture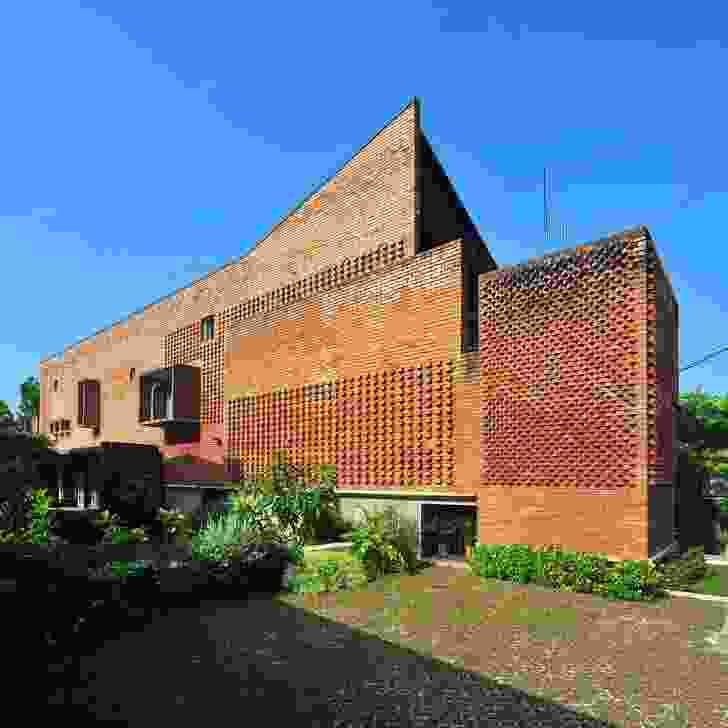 Australian Embassy Bangkok – BVN (Thailand)
House 412 – Pulina Ponnamperuma and Robust Architecture Workshop (Sri Lanka)
New Wings at The Asian Civilisations Museum – Greenhill Li (Singapore)
School-in-a-Box – Stephen Collier Architects (Papua New Guinea)
Colorbond Award for Steel Architecture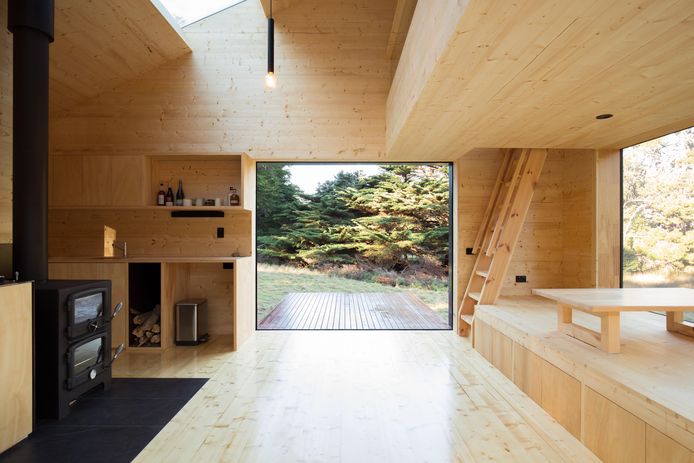 Bruny Island Hideaway – Maguire and Devine Architects
Bugiga Hiker Camp – Grampians National Park – Sean Godsell Architect
Gold Coast Sports Precinct – BVN
Optus Stadium – Hassell Cox HKS
Enduring Architecture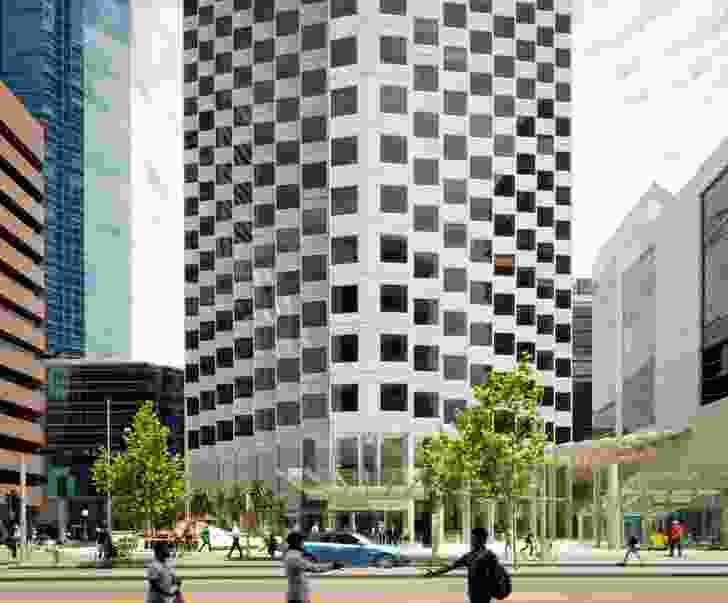 Allendale Square – Cameron Chisholm and Nicol
Bowali Visitor Centre, Kakadu – Troppo Architects in association with Glenn Murcutt and Associates
St Thomas Aquinas Church, Charnwood – Mitchell/Guirgola and Thorp Architects
Townsville Courts of Law - Edmund Sheppard Building – Hall, Phillips and Wilson Architects