From a pool of ninety-one entries, fifty-two projects have been shortlisted in the 2019 Australian Urban Design Awards, the nation's premier awards for excellence and innovation in urban design. The awards recognize contemporary Australian urban design of the highest quality and aim to encourage cities, towns and communities across the country to strive for best practice.
On the jury was Malcolm Snow (chief executive officer, City Renewal Authority – Canberra), Julian Bolleter (acting director, Australian Urban Design Research Centre, University of Western Australia – Perth), Angelo Candalepas (director, Candalepas Associates – Sydney), William Chandler (director, Chandler Consulting Services – Melbourne), Linda Corkery (discipline director Landscape Architecture, University of New South Wales – Sydney), Jefa Greenaway, director, Greenaway Architects – Melbourne), Diana Griffiths (director, Urban Design, Studio GL – Sydney), Leanne Hodyl (managing director, Hodyl and Co – Melbourne), Michael McKeown (director, Jensen Plus - Adelaide), and Amy Muir (director, Muir Architecture – Melbourne).
The Australian Urban Design Awards program was established as the Australia Award for Urban Design in 1996 and was created by then-prime minister Paul Keating's Urban Design Task Force. The awards patrons are former prime minister Malcolm Turnbull and chief commissioner of the Greater Sydney Commission Lucy Turnbull. Past patrons include former prime ministers Julia Gillard and Kevin Rudd.
"As Australia's preeminent accolade for outstanding urban design these awards affirm the importance of the built environment professions in creating places and spaces that enrich the lives of the communities they serve," said Malcolm Snow, 2019 Australian Urban Design Awards jury chair.
The awards will be announced in Melbourne on Wednesday 30 October and will be preceded by a keynote address by Marijn Schenk, one of the founders of Netherlands-based practice Next Architects.
Tickets to the awards will be available for purchase shortly.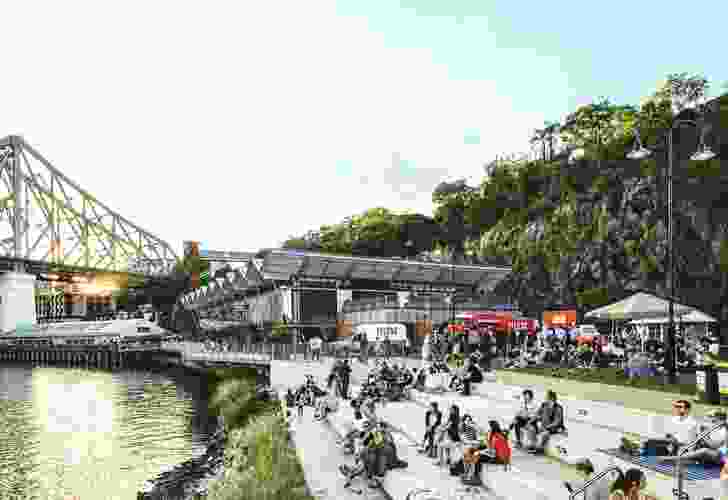 2019 Australian Urban Design Awards shortlist
Built projects – city and regional scale
Manatj Park (Kings Square), Perth City Link – Plan E Landscape Architects with Iredale Pedersen Hook Architects and Lyons Architects
City Bikeways – North South Bikeway – City of Adelaide
Newcastle Light Rail – Cox Architecture and Context Landscape Design
Launceston Civic Square – Aspect Studios and City of Launceston
Maitland Levee and Riverlink Building – McGregor Coxall and Chrofi
Maroochydore City Centre – MC3 collaboration
Howard Smith Wharves – HSW Nominees, Urbis and Woods Bagot
Caulfield to Dandenong Level Crossing Removal Project – Aspect Studios with Cox Architecture
Topham Mall North Upgrade – City of Adelaide and Renewal SA
North West Metro – Sydney Metro
Brisbane Street Mall redevelopment – Aspect Studios and City of Launceston
Yandhai Bridge - Nepean River – KI Studio, Transport for NSW – Centre for Urban Design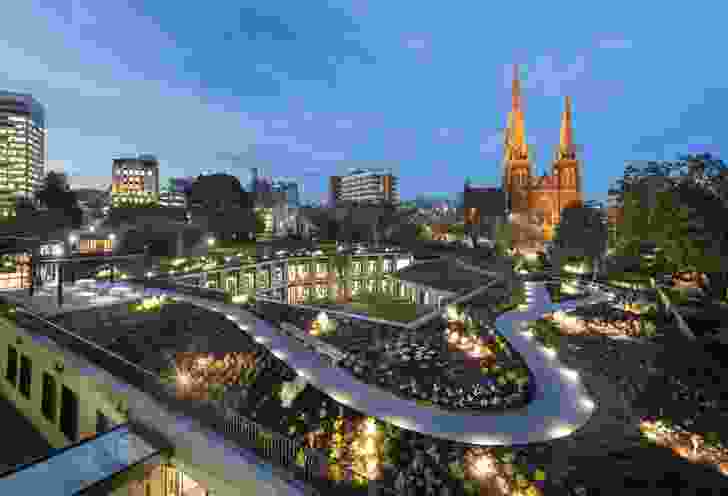 Built projects – local and neighbourhood scale
Charles and Mollison Street Pocket Park – Hansen Partnership
Rosanna Station – MGS Architects and Jacobs Architects
Ian Potter Southbank Centre – John Wardle Architects
South Eveleigh Youth Space – Convic
Willunga Mainstreet Project – Wax Design with Mulloway Studio for the City of Onkaparinga
Palmwoods New Town Square – Sunshine Coast Council in collaboration with SMEC Australia, Pomo Design and Strategy and CoDesign Studio
City of Hope Eco Housing – Schimminger Architects
Ferrars Street Education and Community Precinct – Tract
Flowstate – Stukel Architecture with Tobhiyah Stone Feller
Corps à Corps at the Institute of Modern Art – Celine Condorelli (artist), Dirk Yates (architect, Speculative Architecture), Pete Shields (landscape designer)
Bridge of Remembrance – Denton Corker Marshall
Curtin University Creative Quarter and Cycle Hub – Place Laboratory (project lead and landscape architecture), Coniglio Ainsworth Architects (architect), Curtin University (client)
Flour Mill of Summer Hill – Hassell
Parliament of Victoria Members' Annexe – Peter Elliott Architecture and Urban Design
MPavilion 2018 – Estudio Carme Pinós
Swan Street Bridge Upgrade – BKK Architects with McGregor Coxall and Relume
Mitchell Street Plaza Public Domain Upgrade – Environmental Partnership in association with North Sydney Council
Victoria Square, Kerang – Hansen Partnership
900 Ann Street – John Wardle Architects
ENVI Micro Urban Village – Degenhartshedd architecture and urban design
Eden Lane – RPS (landscape architect), Rothelowman (architect), Aria Property Group (developer)
Cairns Performing Arts Precinct – CA Architects, Cox Architecture and Andrew Prowse Landscape Architect
Green Square Library and Plaza – Studio Hollenstein in association with Stewart Architecture, Hassell and City of Sydney
Greville Street and Grattan Gardens Prahran – Rush Wright Associates
Princess Street Upgrade – Brimbank City Council
Harold Park – Mirvac
Yerrabingin House – Sissons Architects, Aspect Studios, and Mirvac Group – Office and Industrial
Royal Adelaide Hospital – Tract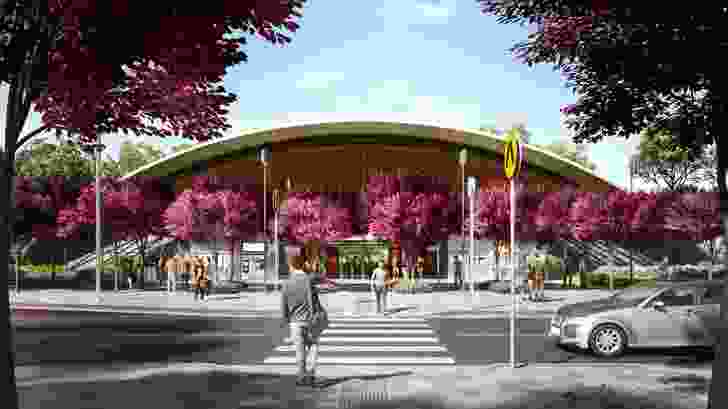 Leadership, advocacy and research – city and regional scale
Sydney Metro Northwest Public Art Plan: Light Line Social Square – Hassell, McGregor Westlake Architecture and Studio TCS in collaboration
Hay Street Pedestrian Priority Zone – City of Perth and Main Roads Western Australia
Southern Parklands Framework – Tyrrellstudio (project lead) and WSPT Team: Chrofi, CityPeople, ParklandPlanners, GTAConsultants, SMATourism, Biosis, StraightTalk, Hollis Partners
Automated and Zero Emission Vehicles – How They Might Reshape our Streets – Ethos Urban and Urban Circus
The Urban Ground Guideline – City of Gold Coast and Archipelago
QDesign – Office of the Queensland Government Architect, Department of Housing and Public Work, Queensland Government
Building Height Standards Review project – Leigh Woolley Architect and Urban Design Consultant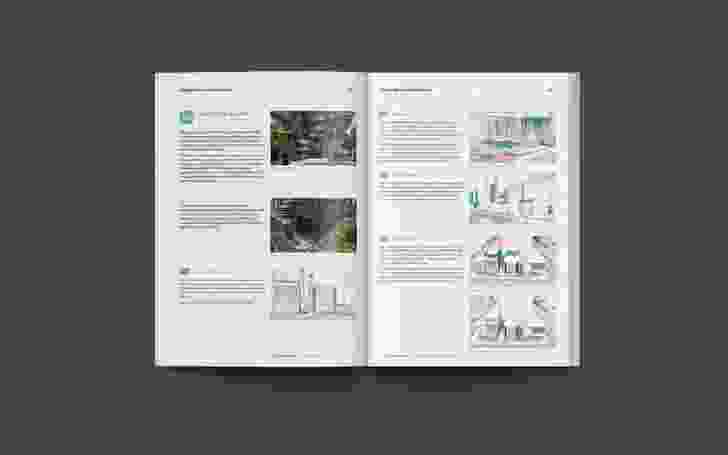 Leadership, advocacy and research – local and neighbourhood scale
Ballarat's Creative Precinct Master Plan – MGS Architects and Mary Papaioannou
Engaging the community in the principles of urban design: Serious Urban Play – University of the Sunshine Coast
Building Mixity! Cremorne2025 37.83°S 144.993°E – Maud Cassaignau, Markus Jung with Matthew Xue, Monash University, Monash Art Design and Architecture (MADA)
Bankstown Complete Streets Plan and "Future Street" Installation – Canterbury-Bankstown Council, Roberts Day, Environmental Partnership, GTA Consultants, Place Design Group
Streets for People Feasibility Study – Hansen Partnership
The Australian Urban Design Awards is delivered by Architecture Media and co-convened by the Planning Institute of Australia, Australian Institute of Architects and the Australian Institute of Landscape Architects with the support of five other peak organizations in the built environment sector. It is also supported by Stormtech, Holcim, the Queensland Government, Stormtech and Tait.