Developer Beulah International has unveiled the shortlisted designs for its more than $2 billion mixed-use tower development in Melbourne's Southbank.
The tower will be located at a prominent site on the corner of Southbank Boulevard and City Road. It is currently occupied by a BMW car dealership.
The six international teams revealed their designs at a public symposium held on Friday 27 July. They are:
The Lanescaper – Bjarke Ingels Group and Fender Katsalidis Architects
Bjarke Ingels Group and Fender Katsalidis Architects are proposing a mega 359.6 metres tall development that will comprise two buildings. The buildings will interlock with each other to provide connectivity and structural rigidity. A series of laneways, which lend the proposal its name will connect the building forms at the bottom and at the top.
The proposal includes a two-tier concentric auditorium capable of seating 3,000 people, a library, restaurants, informal food areas, offices, a hotel, serviced apartments and residential apartments. It will also include a four-level "experience centre" for BMW that will be connected by a central void, car lift and spiral stair.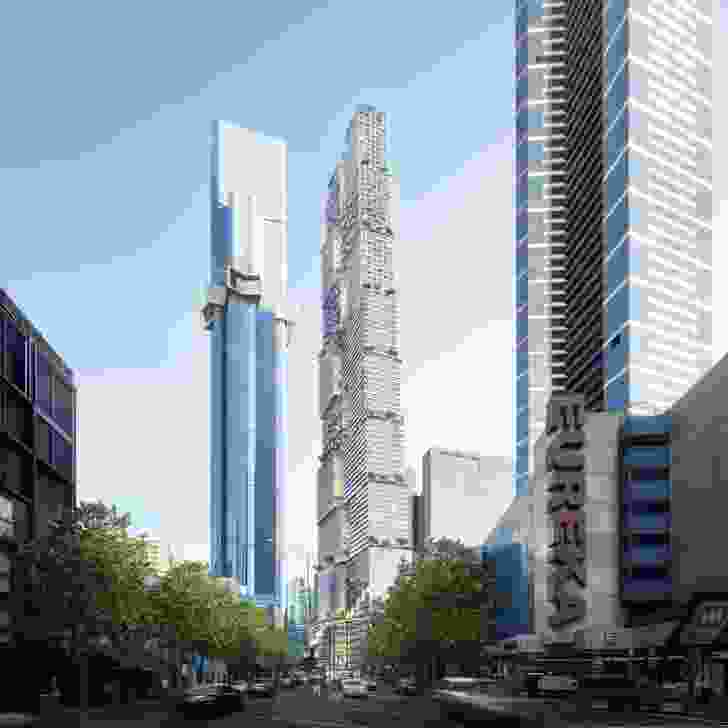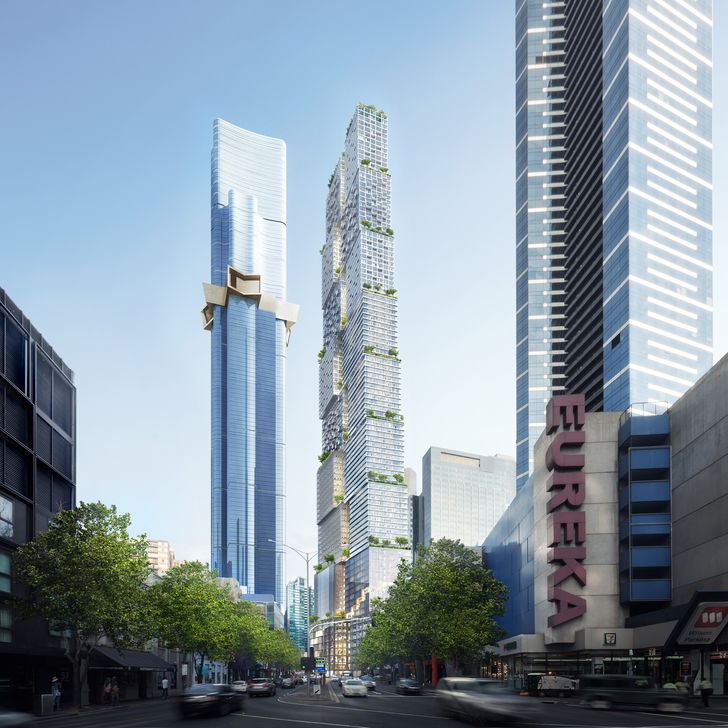 The Beulah Propeller City – Coop Himmelblau and Architectus
Coop Himmelblau and Architectus envision a "vertical city" that will reach 335 metres and will comprise four main parts. A public podium will include 18 floors of retail spaces, cultural institutions, childcare, entertainment, exhibition, cinema, recording studios, food hall, beauty and wellness. The tower will also include 16 floors of offices, 46 floors of residential apartments and a 15-storey hotel. The hotel will include winter terrace garden that will have a pool and a "rainforest character, like a sky-high observatory."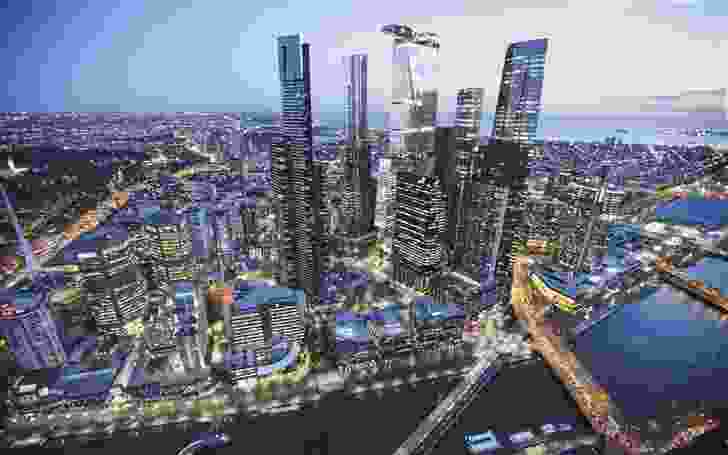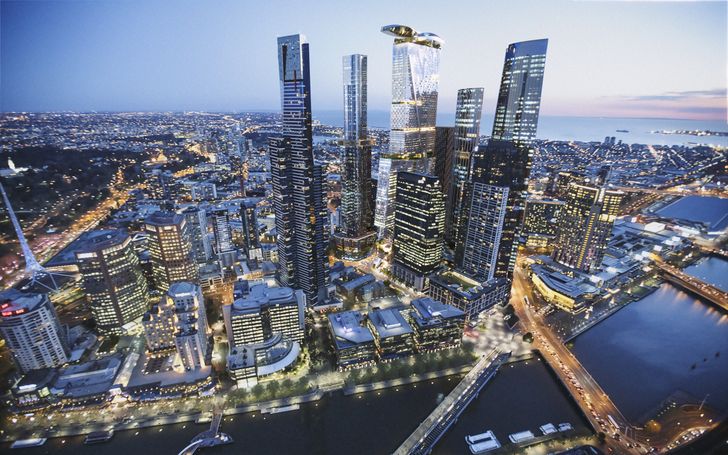 Urban Tree – Mad Architects and Elenberg Fraser
"Urban Tree will feature small, green foothills that lead pedestrians up to the 'mountain village', with amenities along Southbank Boulevard including a children's playground, public artwork and a water feature," said the architects.
Reaching 360 metres tall, the proposal includes 43 floors of residential apartments and 24 floors of hotel rooms. The hotel's public offering, "The Cloud" will be located at 317 metres high, which will have 360-degree view of the city. The proposal also includes a 1,200-seat auditorium, 800-seat concert hall, a library, a cinema, a food hall, an organic supermarket, commercial office spaces and a childcare facility with outdoor terraces.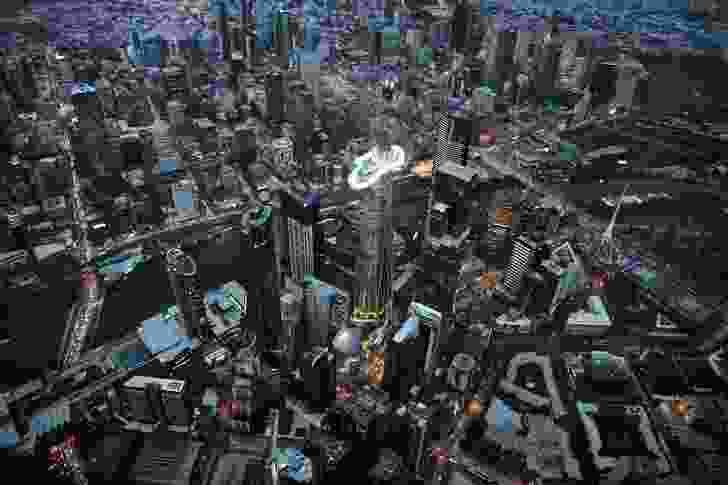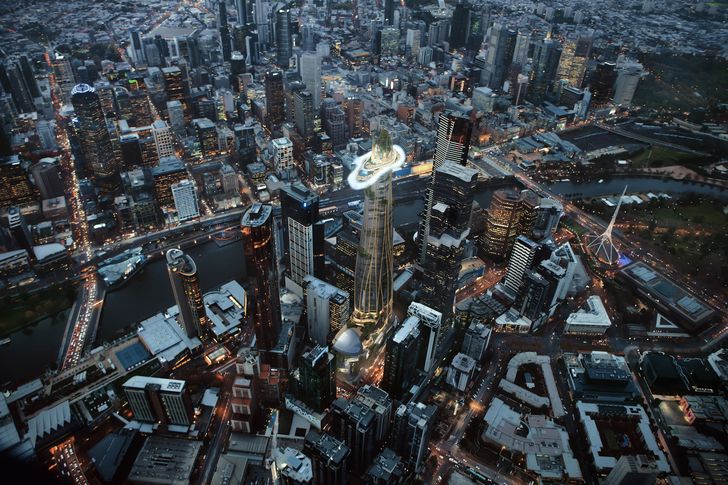 Stack – MVRDV and Woods Bagot
MVRDV and Woods Bagot have proposed a "new kind" of skyscraper – a 359-metre tower composed of functionally and aesthetically distinct "neighbourhoods."
Variations between the blocks include openable facades at "park levels" and increased transparency in the facades of retail blocks.
The tower would be capped with a "tropical garden," with a childcare centre in the "forest understory."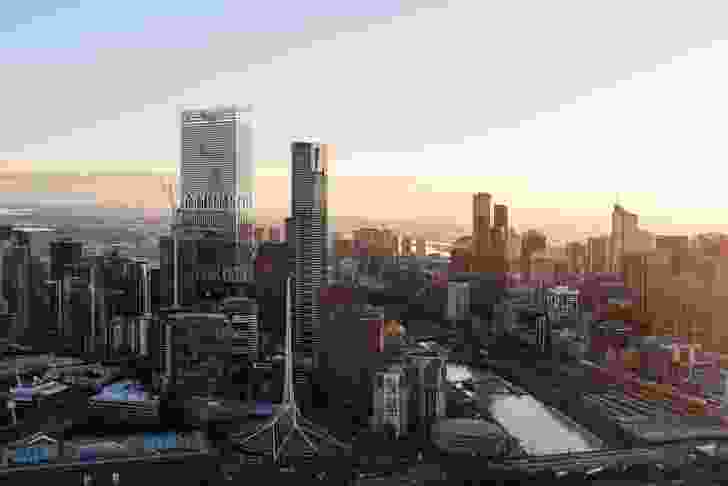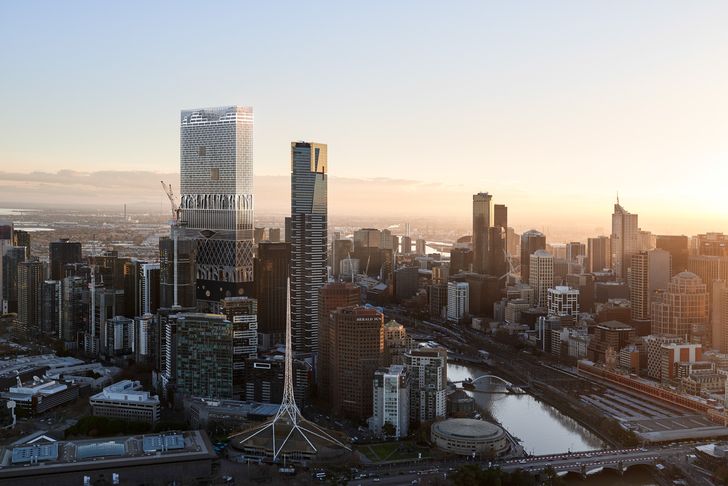 Green Spine – UN Studio and Cox Architecture
UN Studio and Cox Architecture have produced a two-tower design with a twisting form featuring balconies and terraces nestled in the curves of the facade.
The taller tower would be entirely residential and reach a height of 356.2 metres, with a "publically accessible" garden at the top.
The shorter tower would be home to a hotel and commercial space and top out at 252.2 metres.
At ground level, a pedestrian connection would draw visitors through a retail and entertainment precinct to a public space called "The Garden."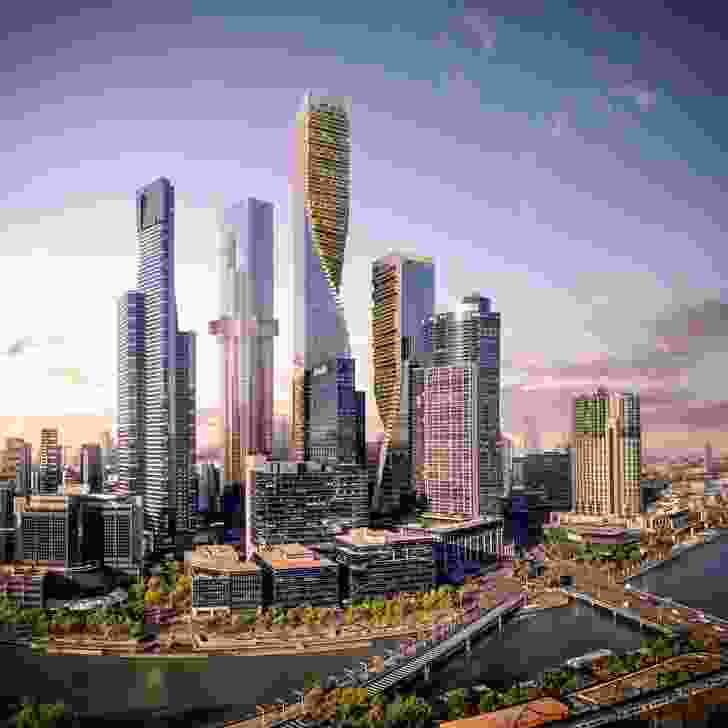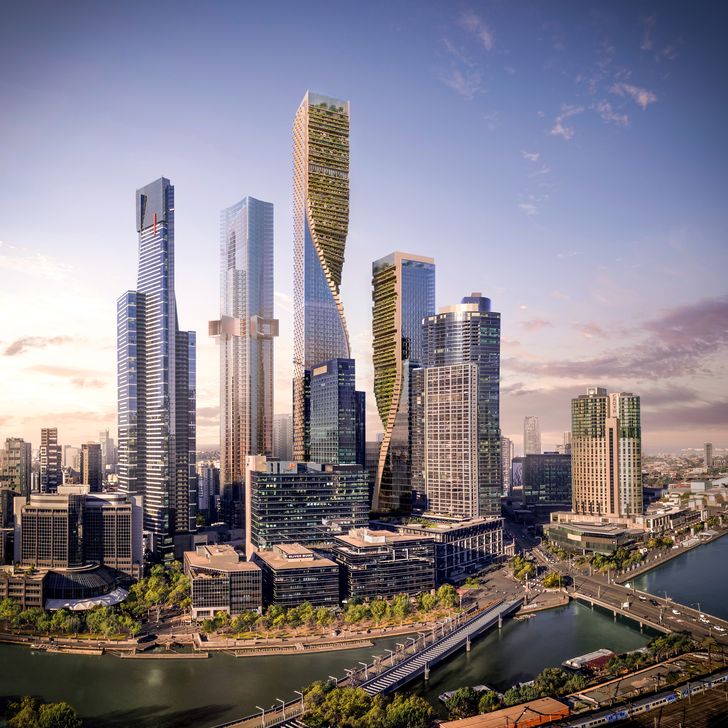 OMA and Conrad Gargett
The design by Office of Metropolitan Architecture and Conrad Gargett emphasizes the base of the building over the crown, with a "ground floor market" that the architects say is inspired by Melbourne's arcades and vaulted markets.
Above the market would be a "24/7 mixed-use vertical city" housing commercial, educational and cultural spaces. The architects imagine "highways of movement" in this part of the building via large express escalators, with shortcuts through elevators and wandering "laneways."
A commercial tower holding offices, a hotel and residential floors would sit above the market and the "vertical city."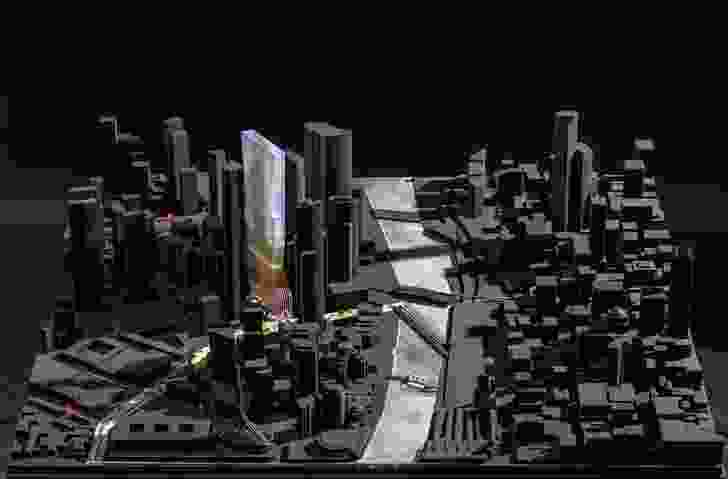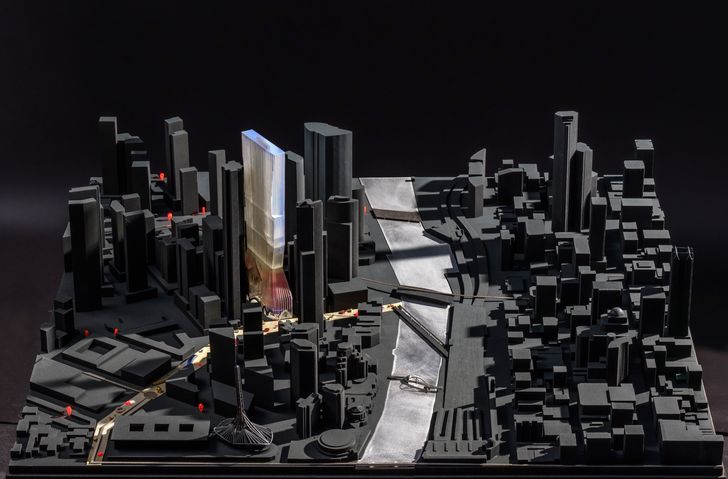 A seven-member jury comprising four independent jurors will chose a winner, which will be announced in August.
The jury includes Victoria's government architect Jill Garner as jury chair, Thomas Kvan (former pro vice-chancellor of the University of Melbourne and director of the Australian Urban Research Information Network), Cameron Bruhn (editorial director of Architecture Media), and architectural photographer John Gollings.
The shortlisted proposal will be displayed a specially made pavilion designed by One Design Office which will be located at Queensbridge Square in front of the Red Stair amphitheatre in Southbank until 1 August.
Related topics