Robyn Creagh's participatory (read interactive) research exhibition, held in Perth from 5 to 19 October 2012, explored notions of urban space via the approachable medium of postcards and their associated memories. Large-scale photographic works were fragmented into multiple images, or postcards, and exhibition-goers were invited to contribute to, and interact with, the works – completing the picture, or simply personalizing it.
Richard Weller, an urban theorist and professor of landscape architecture at the University of Western Australia, introduced Postcards for Perth for Creagh, a PhD candidate, providing contextual commentary on the notions of urban environments. Weller's attitude to the interactive and transformative relationship between urban space and self fittingly underpinned Creagh's photographic works, which are highly explorative and analyze the dichotomies of perception versus actual representation as depicted in our urban environments.
Urban spaces are shaped via diverse narratives and agendas. These forces, which are somewhat irrepressible, coexist with personalized readings of urban spaces, rooted in memory. Thus, although urban spaces are perhaps typically less personalized than interior environments, they are perceived via personal means. Creagh says our current representations of urban space are often incongruous with our perceptions, memories and associations, which is what led her to develop the Postcards exhibition.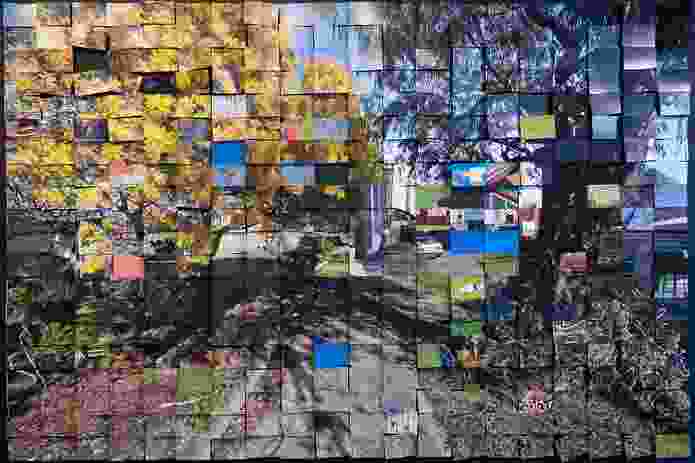 The large-scale images involved in the exhibition depict glimpses of urban spaces en route from Creagh's home in Mount Lawley to the Swan River in Western Australia, as well as snapshots from London, Paris, Manchester, Berlin and Barcelona. Through the act of fragmenting these images into postcards, the sense of monumentality is disrupted, as an immense photographic work becomes tactile, familiar and approachable. Each fragment may be seen to represent a complex component of the urban landscape, and collectively the fragments illustrate our perceived "bigger picture." The lightness and mobility of the fragmented images, as they fluttered on their fixings, also created a subtle sense of intrigue via the third dimension. This physical movement may also be seen as a metaphor for urban spaces; challenging the perception of them as static, unchanging environments, and presenting them as spaces in a constant state of change.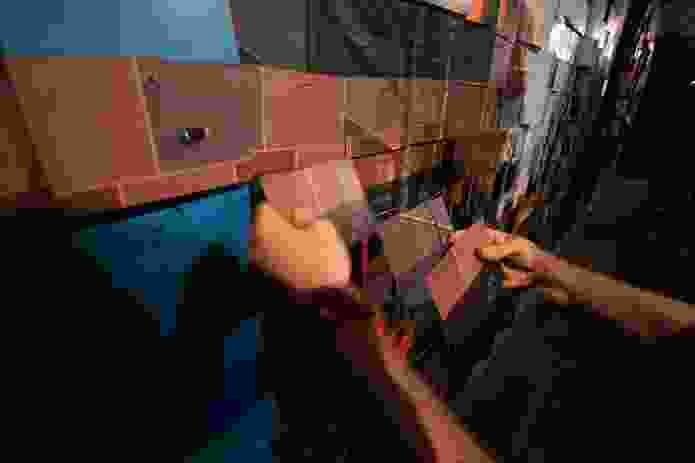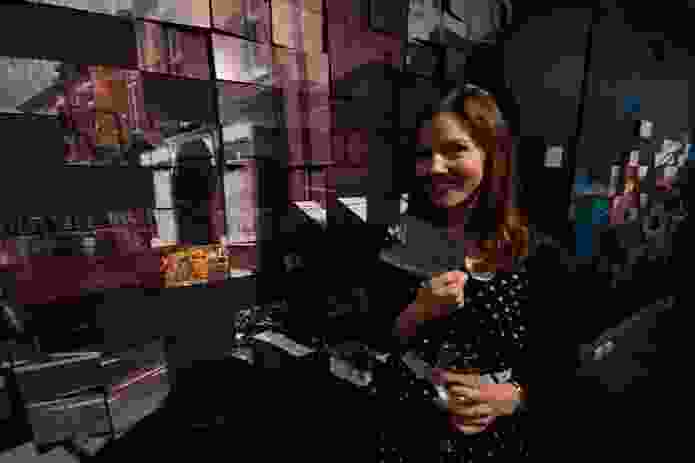 Creagh encouraged visitors to the exhibition to physically engage with the work. Indeed, the invitation to the exhibition was in the form of a postcard, asking visitors to return the fragment by hand or mail to assemble the piece Constructed Edge on opening night. The piece Opportunistic invited visitors to reorder the sets of three cards on each fixing, bringing details of Perth or Manchester to the foreground. A little more ambiguous was Window, for which visitors were allowed to interpret elements visible from their street within the montage. Home? requested that visitors select an image to take home with them, while Opening encouraged visitors to use fragments from this work to interrupt the composition of others.
The works summoned varied responses, interpretation and participation. Whether selected as an "active" image through reorganization or interpretation elsewhere, or retained as part of its original piece, each image was viewed, considered and therefore imbued with a sense of personal involvement. Each fragment went through a process of selection, which Creagh says "made the works much richer."
The personal commentary collected through the use of photography, montage and participatory installation, and the invitation to visitors to "break rules," made Postcards for Perth a model research tool, providing Creagh with a series of visual outcomes, rich in personal interpretations, which will aid in her investigations.
For visitors, the use of the familiar medium of postcards brought the complexity of urban landscapes into a more accessible realm. The subtle suggestions of place, memory and nostalgia inherent in a postcard invited a playful interaction and reflection on their everyday urban experiences. Perhaps it will inspire a deeper questioning of the bounded representations that are so prevalent in our current spatial discourse, and of how this representation compares to fleeting, yet compelling memories.
Related topics