NSW Health has released concept designs for a new hospital in Tweed Heads in the state's north.
Designed by by Silver Thomas Hanley and Bates Smart, the $582-million Tweed Valley Hospital will replace the region's existing hospital and provide more beds, an expanded emergency department, enhanced surgical and medical services, enhanced ambulatory services and outpatient clinics.
It will also include a cardiac catheterization laboratory and an integrated cancer care service including radiotherapy.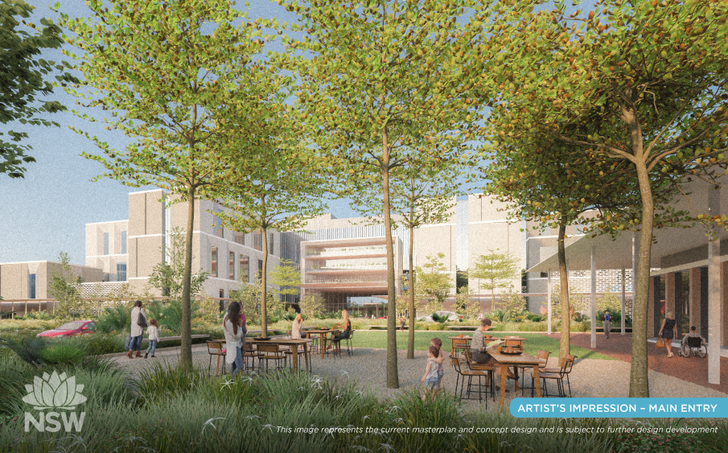 To be built along a ridgeline on a greenfield site, opposite Kingscliff TAFE, the hospital will have panoramic views across a nature reserve towards Wommin Bay and Lamington National Park.
Silver Thomas Hanley and Bates Smart, the firms behind the highly awarded Bendigo Hospital, have envisioned a hospital that fits in with the natural landscape, while preserving the nearby wetlands.
The hospital's orientation to the north and the composition of the buildings will ensure access to natural light and take advantage of the views. Bates Smart director Mark Healy discussed the importance of the connection to nature in a video produced for NSW Health.
"In the 1980s a study by Roger Ulrich showed the impact that a view from a patient's window has on their recovery," he said. "Those with a view to nature had a much better recovery than those with a view to a brick wall.
"This relationship between what we see and how we feel will be at the core of the hospital's design."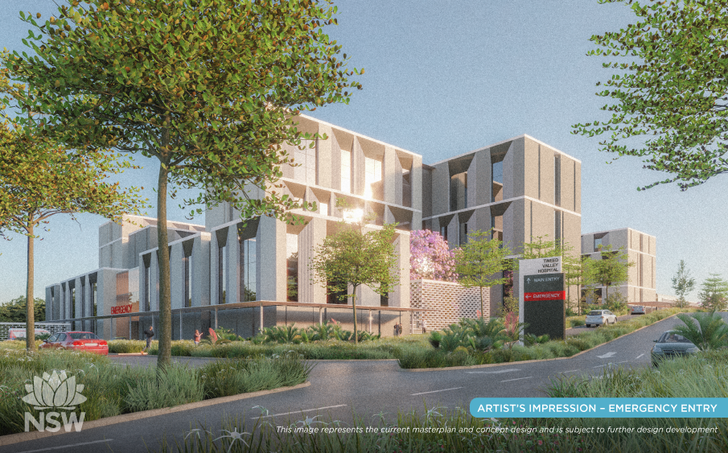 Natural building materials, used to complement the surrounding area, will also be prioritized and particular attention will be given to landscaping around the hospital, according to the architects.
NSW Health said the current Tweed Hospital was operating at capacity, and there was no room to support any future development on the current site.
The delivery of the proposed $582 million hospital was confirmed in the 2018-19 NSW state budget. The hospital is expected to be completed by 2022 and will open in 2023.
The internal layout of the hospital will be the focus of the next stage in the planning process.
Related topics