Indicative designs have been revealed for the proposed rebuild of the La Mama Theatre in Melbourne's Carlton, a year on from the fire that ravaged the building.
The non-profit theatre, which was established in 1967, burnt down on 19 May 2018 after an electrical fault sparked a fire. The venue hosted independent and experimental productions and has over the past year continued to put on shows at satellite events around Melbourne.
Architect Meg White, who has had a 25-year-long involvement with the theatre as a set designer and performer, said her design would keep to the spirit of the original building – a straightforward brick building that was adapted for use as a theatre by Carlton architect George S. Clarke. The now-derelict theatre was listed on the Victorian Heritage Register for its cultural, social and architectural significance.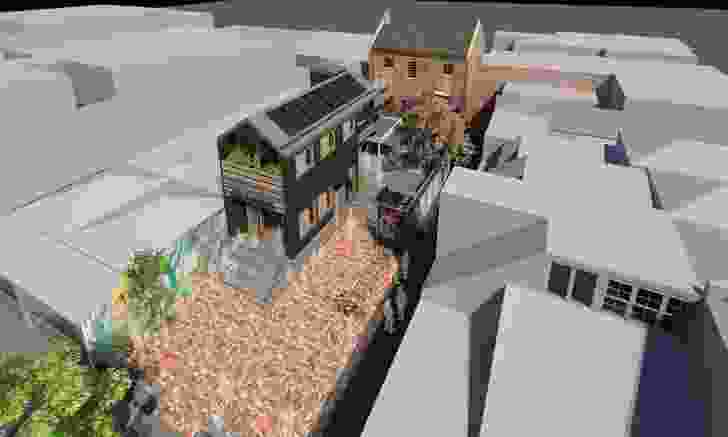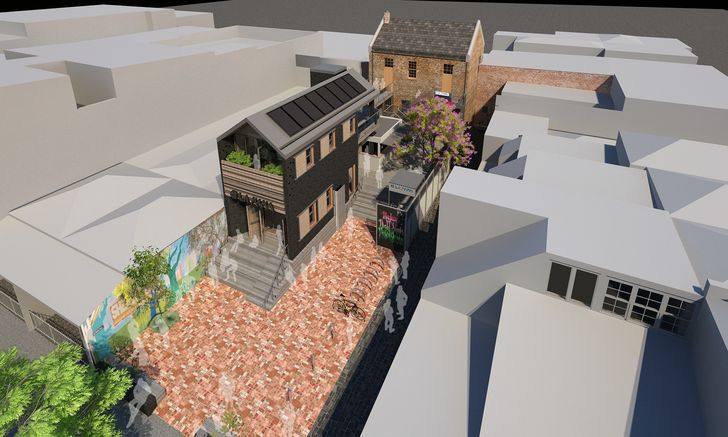 "Like old La Mama, the design of new La Mama is simple and restrained," she said. "Ornamentation only resides in the elements that are engaged with: the doors, windows and shutters. The theatre is in the every-day."
"The architecture aims to respect and support the multitude of daily activities of this little village… The design desires to speak to La Mama's philosophical stance of being open; open to all."
The designs, which are have been unveiled to coincide with the start of a fundraising drive by the theatre to fund the project. More information on that effort can be found here.
Related topics