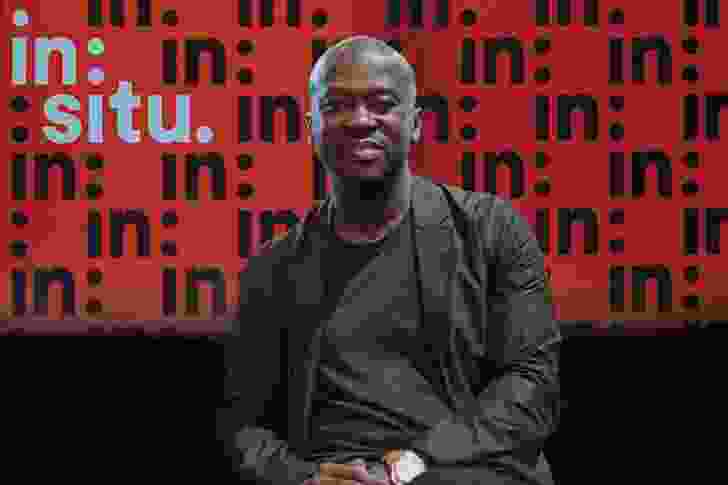 Justine Harvey: Where were you born in Africa?
Sir David Adjaye: I was born in Tanzania. My brothers were born in Uganda and Kenya, then we moved back to Ghana for a little bit, then we went to North Africa, then the Middle East, then Europe.
I read that your dad was a diplomat. That would have been a very interesting childhood, moving around so much.
Traumatic for us but very instructive.
Is it useful as an architect now, working on different continents?
Yes, that prepared my mental space about how the world is, that it's made up of many different things.
You went to the RCA (Royal College of Art in London), yes?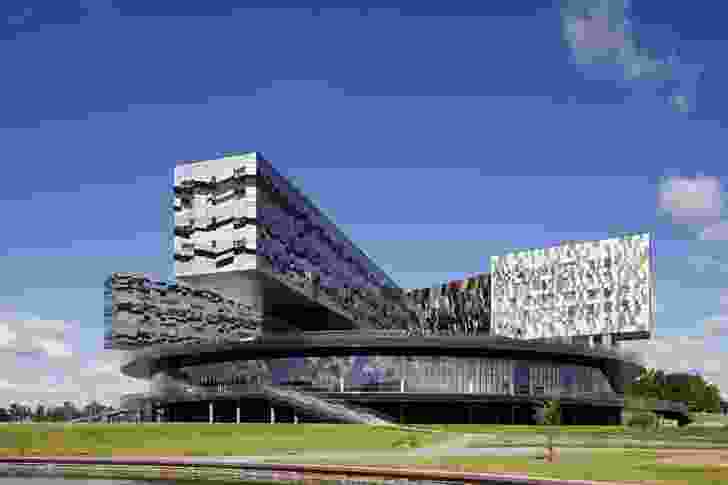 Yes, but I actually did an art foundation course at Middlesex University before that, and it was the late '80s when art was very specifically concerned with sculpture and social change. I entered that arena and realised that form making was more than just beauty: it was about profoundly affecting and showing direction in the societies in which we live. And artists were engaged very heavily with that, and I wondered if you could do it in architecture.
So where did you go between Middlesex and the RCA?
I did my degree at South Bank (University) and then I worked for three years with David Chipperfield and Eduardo Souto de Moura, then I went to the RCA.
Well, that was a fantastic grounding.
It was very instructive, a very different way of doing architecture – not a traditional path, but it allowed me to see many practices and different ways of working.
The RCA was an interesting place at that time. I lived in London back then and remember going to parties in the RCA bar and Jarvis Cocker [of the band Pulp] would be on the decks DJ'ing. It was a very cool place.
That was the time! That was the time! Jarvis would be playing music, Damon Albarn [from Blur and now Gorillaz] was at the bar, [artists] Tim Noble and Tracey Emin were hanging out. It was a time, yes! [laughs]
So you made a lot of connections with artists at that time and that started your practice off, didn't it?
Correct. They were my first patrons, basically – building artists' studios and homes [for high-profile clients like Ewan McGregor, photographer Juergen Teller and his artist friend Chris Ofili]. It was literally and directly through connections. People realised that I had a practice and would say, "You should talk to David."
And you've worked on a very diverse range of projects in different places since then.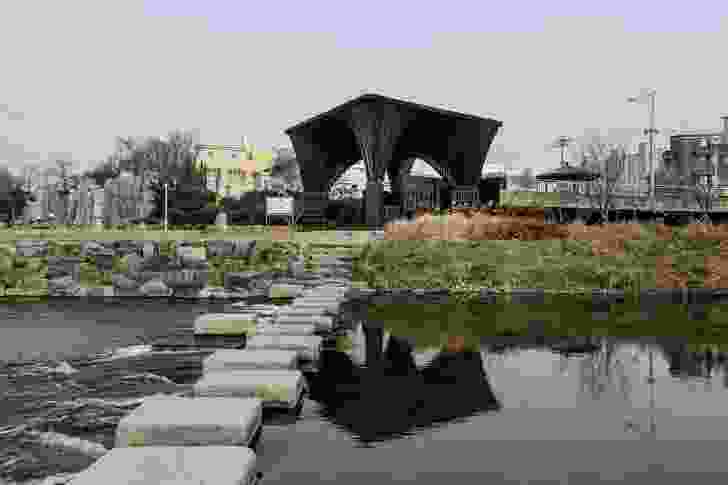 Doing the artists' homes brought me to the attention of different boroughs and constituencies. Then I was asked to do a competition in Tower Hamlets [in East London], which I won, to make the Idea Store; this was a rethinking of the library programme and community facilities. That really propelled me into the public realm and, from there, we won the competition for the Nobel Peace Center [in Oslo], then we won the Museum of Contemporary Art in Denver, Colorado – and it just snowballed from there. Really, competitions were an important route for me to make my name and break into new markets that I wouldn't have had access to.
I feel that the Smithsonian National African American Museum of History and Culture (NMAAHC) is such an important building – architecturally, it's beautiful but politically and socially as well. It feels like it was a turning point. It was interesting to hear your [in:situ] commentary about Bush and Obama being in power during its design and construction phase and the need to have it built before Trump came into power. It's crucial at this particular point in time, which you spoke about, to remind people of the numbers of slaves that were taken to the Americas.
I always put (those statistics) up because, in doing the research and in talking with stakeholders, people were shocked because they had different perceptions. You think you know the story but you don't.
I've been researching the history of slavery, and over four million slaves were sent to Brazil alone.
Sent to Brazil specifically. Yes. It's unbelievable!
It's the entire population of New Zealand. I think the average mortality rate was about 22 years of age! So, for me, I believe these museums should be everywhere because it's about reconciliation, reparation and…
Understanding. Yes, because there are communities that are completely marginalised in these places but actually they're foundational characters; they're part of the way in which these places have become what they are. There is a sense that these communities feel like they don't belong and it's ridiculous.
It's important for many black people to feel that their history is acknowledged because to grow up without 'your' history in the history books…
You feel completely not connected. It creates a lot of other issues that we don't need in society. You need to be stakeholders in the place that you are a part of.
For some Afro-Brazilian people I know, I think it's something that is difficult to talk about.
In Brazil, they don't think they have racism – still. In Cuba, they don't think they have racism. Cuba had about three million slaves. I'm like, you guys, in your entire political imagery is there one person of colour, considering the country is basically black?
Well, Cuba has been infiltrated by everyone: the Spanish, the America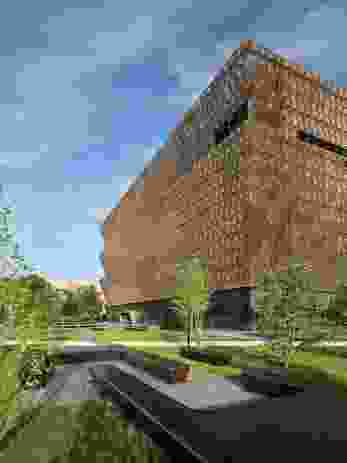 ns, the Russians. Everyone's had a go – it's appalling. I'm learning Cuban salsa, son and Afro-Cuban dancing, so I've been trying to learn about its history and culture.
It's all Yoruba culture. They're West Africans – the religion, the dancing, it's completely a fusion of West African culture. When I went to Cuba, I was shocked. It's incredible; when they know you're from Africa, they're like, 'Oh my god' and they come up to you.
It must be an interesting place to visit as an African – to gain an understanding for the way the diaspora has been created.
These narratives were introduced to me very early on. My father was very much part of the independence movement so was connected to the American intelligentsia in terms of the progress that was being made with civil rights, and that was something he was teaching us as it was happening. It was kind of a one-to-one history for me, so I'm very confident about who I am and how I am in the world; so when I go into these worlds and meet people of colour who don't have that, I'm really taken aback. It's been instructive for me to realise – and, in a way, it's also been compelling – because architecture for me is not just about people of colour but it's about disempowerment and it's about empowering disempowerment.
Your projects evidently have a concern for social justice.
That's why I choose the projects that I do. I don't choose them because they're developer projects.
You want to have a legacy that's meaningful, don't you?
Well, I don't just want to make money for some capitalist. That's not interesting… Money's not life.
It must be interesting for you to go back to Ghana and to work on projects there because politically there's been…
Yes, a seismic change. A very interesting change and so turning back to Ghana right now is very exciting. I think if they capitalise on the opportunity, it could definitely create a kind of renaissance moment in West Africa. The government seems very open, so if they can do what they think they want to do in terms of infrastructure, culture and architecture… I was brought in to talk with them about how architecture can help with nation building and these are all fascinating conversations.
That's one of the things I always find challenging here [in New Zealand], that government doesn't have that understanding of architectu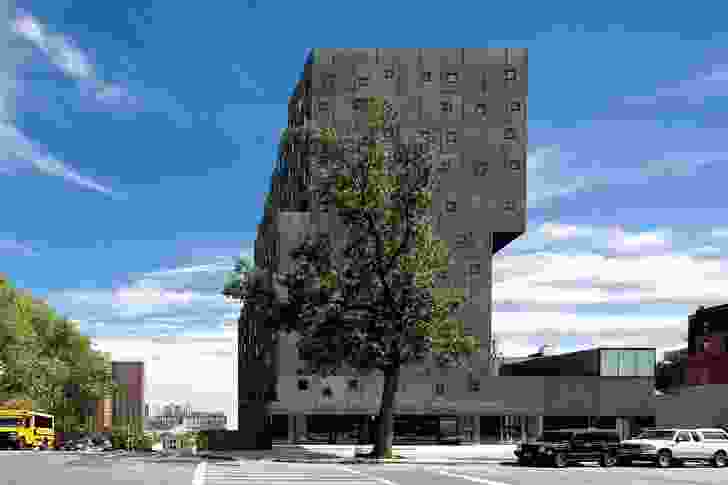 re. You don't have to know anything about architecture – but to know something about history, to know that nation building is about architecture.
F.Y.I. [laughs]
The great politicians knew that…
Yes, they used architecture extensively to show how the nation was developing. It's only in the 20th century that we've become obsessed with economics and efficiencies and all these strange buzzwords to the detriment of actual form making and recording our histories in form.
You're based in London but you have ongoing projects in the US and Africa. Is it difficult to juggle all of that as it gets busier and busier?
It gets busier but we're not a commercial office so we don't just take on work as it's coming at us; it's really what I can take on. So the workload is really based on my capacity – first to work and for the studio to support that – but I'm very much enjoying being able to be in all of those worlds at the same time. For me, it's very levelling, very grounding and very instructive because it talks about different needs and different opportunities and different reasons for making things. I believe it's important to move out of your context to understand the meaning of form in the world but, also, what the meaning of form can be in your world. I'm always talking about that when I come back to London because you can't always look at London just through a London lens.
The London lens is a very specific lens [laughs].
Yes, it's a very rarified lens [laughs].
So, what is next for you?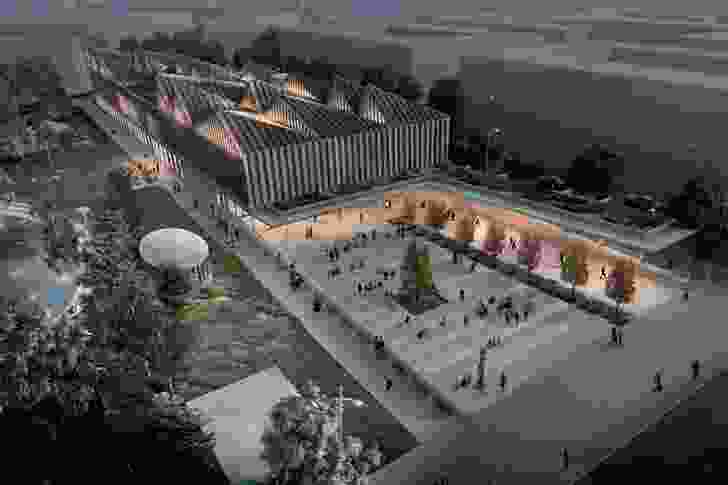 We're working on several projects in different parts of the world. We have a project we've just started for a national museum in Riga, Latvia – the home of Rothko. We're also working on a studio museum in Harlem, another project in Harlem, to create a contemporary art centre for a very important institution. We are delivering our first big project in Jo'burg, South Africa, the Hallmark project, to talk about reintroducing housing and community back into the city. There's flight…
They're all coming here!
Yes, they're coming to places like New Zealand [laughs]. But, it's like, you've got a great city – you should be investing in it. We are working in San Francisco right now, masterplanning a very important part of the city that was in the hands of the military but has now been released into civil society. It's about a 60-acre [24ha] parcel on the north side of the city. So that's our first big masterplan in the US.
Wow, that's amazing. So it's happening?
Yes, it's live. It's not a hypothetical thing. It's real; we're implementing it – it's probably a 15 to 20-year project but it's a very important one for us. It's really about releasing about five million square feet [464,515m2]of commercial, 12,000 to 15,000 homes, recreational spaces, cultural and infrastructure. It's really a piece of city making. What's nice is that masterplanning is not fast [laughs], it's not a quick thing. It's a slow, iterative process – talking to government, talking to stakeholders, making change, making form, commissioning works and developing works. It's really great for the office to have such a backbone because it's a project that will be with us for the next 20 years.
Yes, I worked for Richard Rogers for a while in London and there were endless masterplans…
There was a time when that's what they survived on, when they didn't have too much work. Richard [Rogers] told me that masterplanning saved his career.
They produced some amazing masterplans that never happe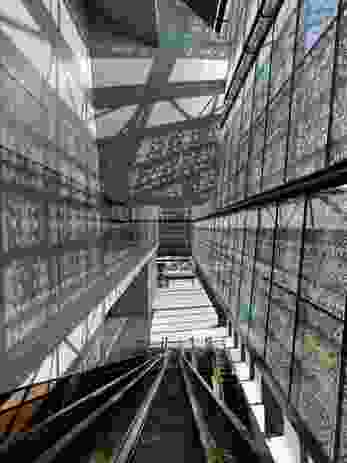 ned, too. It's good to get a live one, I think.
Yes, we landed on our feet with that one!
How many staff do you currently have?
We have two offices and, in total, just under 100 staff. It's a good size and they're split between the two offices, so it feels very intimate in both places.
That's good because when you start becoming bigger, it can start to become a little unwieldy.
We're trying not to go much bigger than that. I mean, the Africa office is starting, so that will build a body but that's over the next five years. The scale is good for me: we can do anything we want and I don't need to become a mushroom. Our bottom line is not what we put out as our year-end accounts, those are what commercial firms do. Our bottom line is what we delivered for the world [laughs] and how that makes us feel. Obviously, it's a livelihood and everyone needs to work and be paid well but the end goal is what are we doing – a successful year for me is when we've delivered buildings that make change; when we've done something.
What's been the feedback since finishing NMAAHC?
It's been huge. I think it's taken the practice to another level. For the Smithsonian, it's been interesting for them, too – they're really excited that the project has captured the public's imagination. That is always the goal – to do great work and for it also to be relevant to people. We've had a lot of support from the community to deliver one of those because we know it's not easy; you can make a great building but it sometimes doesn't capture the imagination. That's been great and it led to the honours that I've received; so it's really been really an elevation of my career. A decades worth of work so I'm glad it didn't go south!
It sounds like you're also doing more and more work in Africa. Is that something you're keen to do?
Yes, I'm keen for Africa to be part of the portfolio, that it's just normal. It shouldn't be an exemption – it's just we work on the continent, we work in Europe and we work across the world.
That's good, because one of the things that frustrates me when I go to some global architecture events is that there are so few African architects represented and yet there are some really talented architects working ther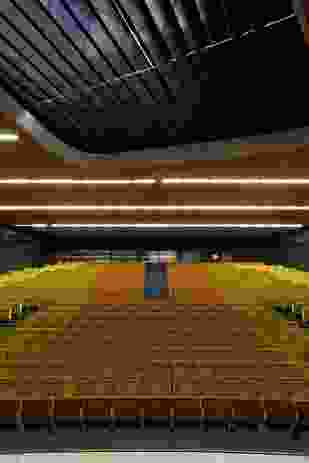 e.
Yes, there are some very talented architects but they're never in the dialogue, so it's a shame… It's a constant issue.
New Zealand is an interesting case in point because of our Māori culture. We're probably, in terms of reconciliation, further ahead than any other colonial country, I would suggest.
Way more advanced, without a doubt.
We've learnt a lot of lessons here but we're still working hard to improve the situation, including within the architectural community.
This is just starting now, which I think is really good. It will create more specificity in city making. That's the future of cities, of successful cities, of smart cities… And making diversity part of the image – the image of form, the image of the politics. It creates a more unique place because the world is all looking the same, pretty much, and it's so bad.
If you look into different places in New Zealand, there is a great deal of work that is 'vernacular'. Yet, we're not doing it so much with commercial projects.
That's a shame. It just needs more models and people on it… to allow for more imagination… It happens everywhere.
Are you here for long?
Not for long but I want to come back soon because I'm really fascinated by what's going on here. I think it's a real model.
It has its nuances but it's buzzy.
Yes, there's a buzz about New Zealand right now, which is great.
We have this bicultural thing going on that's unique, and Māori culture is a very spiritual culture, so it's much more aligned with traditional African culture.
Yes, traditional African culture and Māori culture seem very aligned. It's about the land. It's about ancestry. It's about the spirit. Beautiful.
It's going to be interesting to see how things unfold over time.
We are watching.
Sir David Adjaye's appearance at in:situ 2017 was sponsored by Ardex.
Related topics