Jury Verdict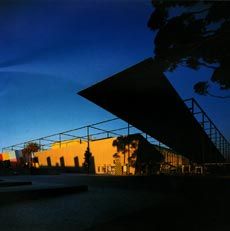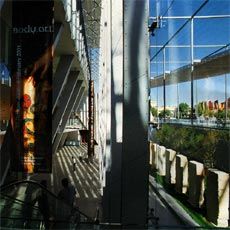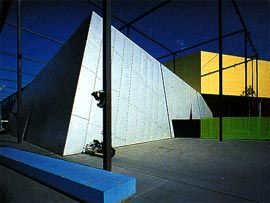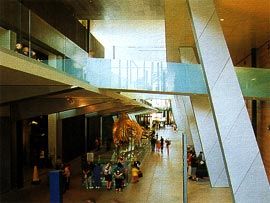 The Melbourne Museum is a tour-de-force of informed urban sensibility fused with the authors' courageous design skills. It is a fine and very sophisticated public building.
Rationally conceived and engaging, the museum adjusts simultaneously to the grid, the garden and the architecture of the city. It expresses, with great clarity, the briefed requirement for a "campus of elements" and these varied elements add greatly to the visitors' experiences of discovery and excitement. Nevertheless, the elements are well controlled and subordinated to the unifying grid. While spectacular, the architecture also maintains a harmonious balance with the superb exhibition content.
Set – amid much controversy – adjacent to the 1888 Great Exhibition Building, this museum is a gesture of some grandeur which skilfully addresses the spatial and stylistic complexities of its position next to a national treasure. The vast, planar roofs that define both public entry and the central Forest Gallery carefully mediate between the building's urban and garden contexts.
Competition for the worldwide business and tourist dollar is intense, and architecture now plays a key role in this game. Cities are reinventing themselves by creating major new civic institutions. Within this context, the Melbourne Museum is an heroic architectural achievement. The jury is proud to acknowledge the Melbourne Museum, and the impressive contribution it will inevitably make to this country's architectural heritage.
Project Credits
Melbourne Museum

Project Architect, Design Architect John Denton.
Project Manager John Weston, Office of Major Projects.
Developer Victorian Government.
Structural Consultant, Civil Consultant Ove Arup & Partners.
Electrical Consultant, Mechanical Consultant, Hydraulic Consultant, Communications Consultant Lincolne Scott.
Landscape Architect, Interior Designer Denton Corker Marshall.
Lighting Consultant Vision Lighting.
Acoustic Consultant Watson Moss Growcott.
Quantity Surveyor Rider Hunt.
Programming Flagstaff Consulting Group.
Builder Baulderstone Hornibrook. Photographer Trevor Mein.