Sirius, Durbach Block Jaggers books make Cornish prize shortlist
Books on Australian architecture are well represented on the shortlist for the National Gallery of Victoria's international Cornish Family Prize for Art and Design Publishing.
The prize, established in early 2017 to coincide with the NGV's annual Melbourne Art Book Fair, awards $15,000 to the winning entry and $1,000 for up to five finalists.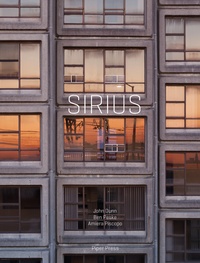 The inaugural prize was awarded to Parisian architect, artist and filmmaker Marc Johnson for Fecund Lacuna / Lacune Féconde, which matched photographs of archaeological sites with a site-specific installation and anthropological and philosophical essays.
Among the shortlisted entries is Sirius, created by John Dunn, Ben Peake and Amiera Piscopo and published by Piper Press. The book traces the history of Tao Gofer's threatened social housing complex in Sydney's The Rocks – from its design and construction in the 1970s to the 2017 court decision ruling the government's rejection of heritage protection invalid.  
Reviewing the book ahead of its release in 2017, Josh Harris said, "By telling the story of those who lived in the building and those who have fought for it, it makes a powerful argument for the importance of well-designed social housing in the inner-city."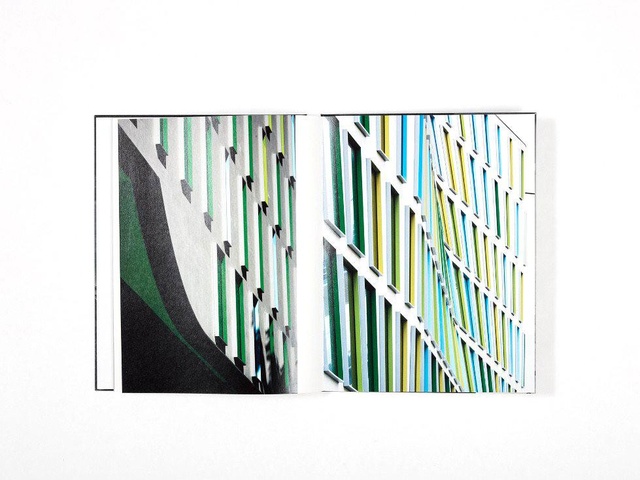 Also on the shortlist is 3 + 2: Durbach Block Jaggers, edited by Andrew Mackenzie and published by Melbourne-based Uro Publications. The unusually formatted book comes in two volumes, collectively dealing with just five projects by Durback Block Jaggers.
Uro scored another shortlisted entry with Among Buildings, a collaboration between graphic designer Stuart Geddes, architect Michael Roper and photographer Tom Ross that profiles 26 significant Melbourne buildings. Similarly to 3 + 2, the book is plays with format and is comprised of unbound folded sheets, featuring photographs and poetry, that can be "shared around a table in conversation" or carried individually on a visit to one of the profiled projects.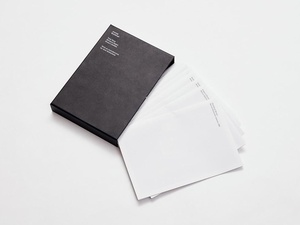 The publishing house was a also finalist in the 2017 edition of the prize with Episodic Urbanism by Peter Elliott, which detailed Peter Elliott Architecture's long-term project to remake RMIT University's central Melbourne campus.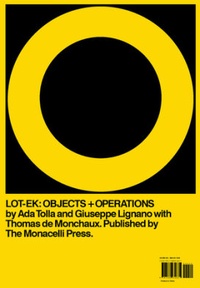 Among the other architecture titles that appear on the shortlist is a monograph of work by New York and Naples-based practice Lot-ek, written by Thomas de Monchaux and architects Ada Tolla and Giuseppe Lignano and published by the Monacelli Press. Lignano and Tolla, specialists in architectural "upcycling" using unusual materials and spaces, were recently confirmed as the speakers for The Architecture Symposium, part of the Asia Pacific Architecture Forum to be held in Brisbane in March 2018.
Francis Kéré: Serpentine Pavilion 2017, whichdocuments the pavilion designed by Berlin-based, Burkinabe architect Francis Kéré of Kéré Architecture, has also made the cut. The book features writing by a number of prominent architects and critics, including Ghanaian-British architect David Adjaye and American architect Jeanne Gang.
Echoing the issues explored in Sirius and the threatened future of a number of modernist buildings across Australiais SOS Brutalism: A Global Survey, also shortlisted, which the publisher Park Books described as the "first-ever global survey of Brutalist architecture from the 1950s to the 1970s," based on researched carried out by Deutches Architeckturmuseum DAM and the Wüstenrot Foundation.
Other shortlisted architectural titles include A way to teach architecture. Lessons from Barcelona, 1971-1976 from the Barcelona School of Architecture; Swiss Sensibility: The Culture of Architecture in Switzerland by Birkhäuser Venning and Explorations in Urban Practice by DPR Barcelona.
The winner of the prize will be announced at the Melbourne Art Book Fair, which will take place from 16 to 18 March, during Melbourne Design Week, 15-25 March.