The NSW government has announced the Sirius social housing complex in Sydney's The Rocks, designed by Tao Gofers in 1979, has been sold for $150 million.
The building was bought by a company called Sirius Developments, which is owned and backed by Australian investment firm JDH Capital.
The developer has proposed the retention and refurbishment of the building, which will be designed by BVN.
Phillip Rossington, principal of BVN said, "We were only interested in the project if the building was retained. And our client was also interested in retaining the building. Early on in the bid, our heritage architects [Urbis] were invited to give input to the team and advised on where they felt we could add, subtract or work with the building. We worked with that heritage advice."
The existing building stands at 11 storeys in the centre and reduces to two storeys at the northern and southern ends. The proposed refurbishment will also add 10 apartments to the existing 79 apartments, which will be stacked on top of the lower portions of the building. The proposal will also create commercial and retail spaces at the base of the building on Cumberland Street and Gloucester Walk, as well as reinstate the roof gardens.
The new apartment will be refined metal-clad pods "that are an interpretation of the existing pods [and will] mirror the structural grid of the original building."
Metal-clad balconies will also be added to the existing apartments that currently don't have balconies.
The existing apartments will be refurbished internally and will also have upgraded glazing systems to meet current environmental ratings.
BVN will also create a link through the site to create permeability between Cumberland Street and Gloucester Walk by removing a lower bay of the existing building.
The project team, which also includes Architectus (town planning) and Richard Crookes Construction will now move to the detailed design and development application process.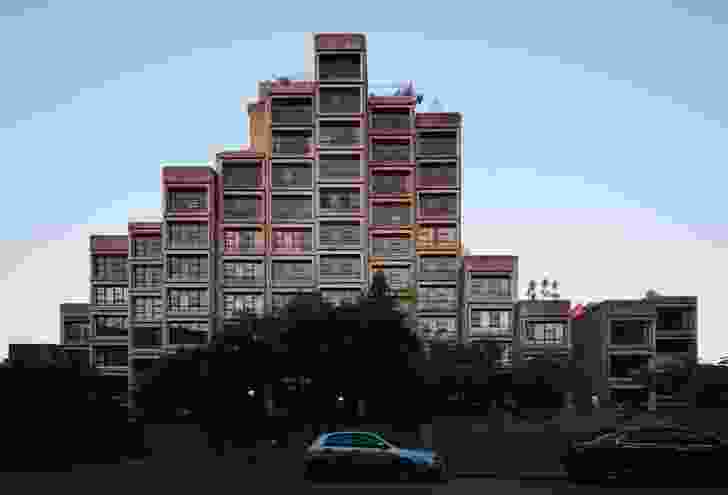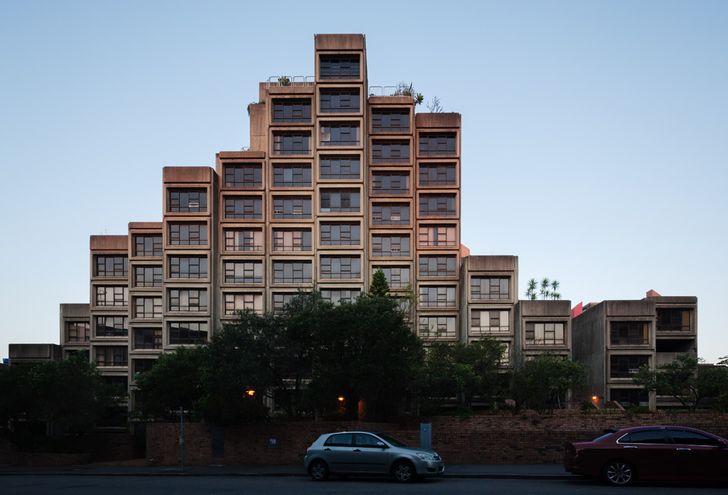 The existing building currently contains 28 studios or one-bedroom apartments, 38 two-bedroom, 8 three-bedroom, and 5 four-bedroom, as well as communal rooms, rooftop gardens and basement parking for around 70 cars. The apartment mix of the refurbished building is still to be determined, however, at this stage there will be no social or public housing provision.
NSW housing minister Melinda Pavey said the sale of the building is "a great outcome that will see $150 million injected directly into building new social housing dwellings. This is expected to provide housing for around 630 people, helping the most vulnerable members of our community."
She added, "This refurbishment of the building will result in renewal and activation of a critical area in The Rocks, adjacent to Sydney Harbour Bridge, while remaining sensitive to the heritage of the precinct."
Related topics