More than a quarter of Perth's outdated C-grade office stock stands empty and could be converted to suit a range of different uses, according to a study commissioned by the City of Perth.
Architecture firm Cameron Chisholm Nicol, heading up the study, produced six concept schemes that explore alternative uses for the more than 200 C-grade office buildings across Perth.
The concept schemes explore the possibilities of converting the buildings into multi-residential buildings, student accommodation, "vertical schools," or mixed-use properties incorporating supermarkets and co-working spaces or health and wellbeing precincts.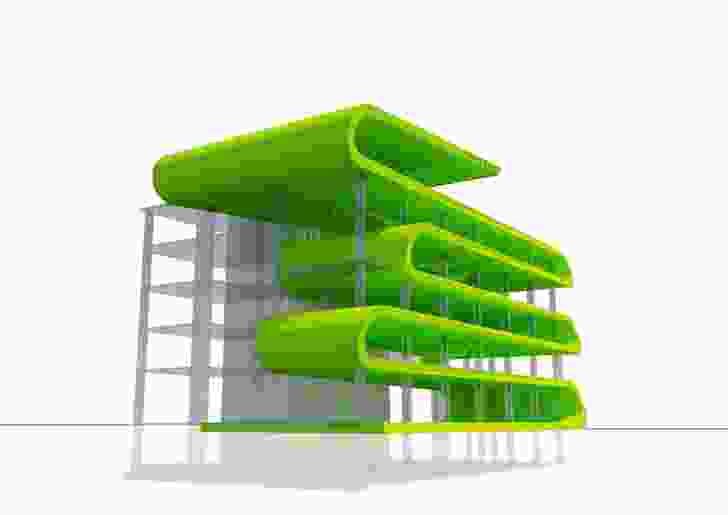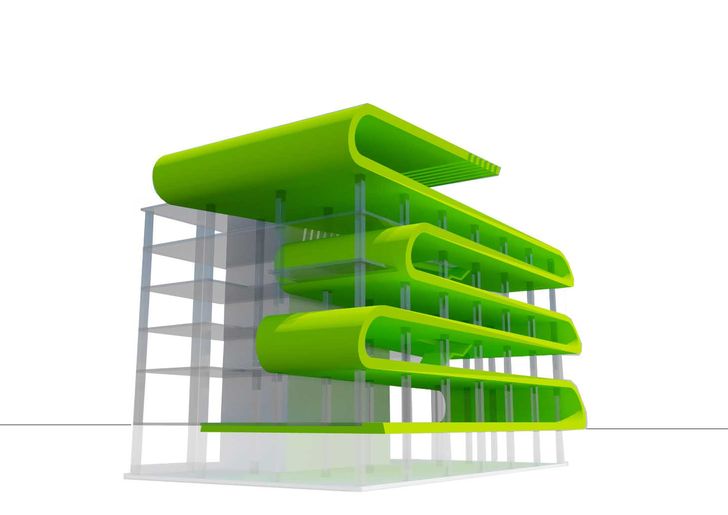 City of Perth Lord Mayor Lisa Scaffidi said the study would provide up-to-date analysis on potential uses along with innovative design solutions.
"While the adaptability study can't provide a solution for office vacancy, which has been largely brought on by macro-economic conditions, it generates a conversation within the industry and imagines thought-provoking concept schemes to improve the diversity and resilience of Perth City," she said.
Perth's office property market, which is typically volatile due to Western Australia's resource-reliant economy, suffered a severe downturn following the end of the mining boom, with vacancy rates hitting a 25-year high in February 2017.
According to research conducted for Cameron Chisholm Nicol's study by Y Research, C-grade office buildings make up the bulk of vacant buildings in Perth. Across Perth's CBD, in West Perth and suburban office markets there is almost 340,000 square metres of vacant C-grade office space, representing a vacancy rate of 25.7 percent, Y Research found.
Typically older than 20 years, C-grade office buildings are often smaller than newer buildings, with older finishes and fewer amenities.
In a blog post about the study, Y Research principal Damian Stone notes that this vacancy rate offers an opportunity to transform these outdated buildings.
"To understand the potential of vacant office buildings, we need to look not at what is there but what could be – could vacant office buildings become apartments for residents, hotels for tourists, accommodation for international students or could a supermarket occupy multiple floors of an office building?" he wrote.
"Studies such as this play an important role in showing what can be done to older office buildings. With full buildings for the last decade, WA office owners haven't had to consider alternative uses."
A number of old office buildings in Perth have already been, or are in the process of being, converted for new uses. An office building on 50 William Street was converted into Western Australia's first vertical school, St George's Anglican Grammar School in 2015 by DWA Architects and Cusp Design Studio. A former Telstra building on Stirling Street, Northbridge is being converted into student accommodation by MJA Studio and another former office building on James Street, Northbridge will become the Hilton Doubletree hotel after a refurbishment by ModCon Architecture.
Results from the latest Property Council Office Market Report showed that Perth's vacancy rate was improving, having dropped from 22.5% to 21.1% in the six months to July 2017. Lord Mayor Lisa Scaffidi said this made it a good time to consider adaptively.
"With developments such as the new Perth Stadium, Yagan Square, Perth City Link and Elizabeth Quay currently underway, there is no better time to think creatively around the role the City's existing building stock can play in shaping Perth's exciting future," Ms Scaffidi said.
The City of Perth will now engage with industry and begin the process of consulting with more than 200 inner-city building owners.