An ambitious $600 million integrated six-tower project in Australia's largest urban renewal area, Fishermans Bend, has been put forward for approval.
Six independent landowners with adjoining land have come together, engaging Hayball architects and planning and environmental lawyers Planning & Property Partners to develop a project that will house 1,578 apartments across six 40 level towers.
The apartments will range in size from 50 square metre one bedroom apartments to 110 square metre three bedroom apartments, and the spaces between the towers will feature laneways, a pocket park and plazas.
The project will be built in the Montague precinct between Normanby Road, Munro Street and Woodgate Street, south of the West Gate Freeway. A portion of the housing will also be contributed to the Port Phillip Housing Trust, an affordable housing initiative.
Hayball managing director Tom Jordan said that consideration of the human experience was a key part of the practice's approach, with positive street-level engagement encouraged in the design.
"The net community benefit from a precinct approach is the creation of public spaces that feel good to be in and that people want to return to," he said.
"Making great places takes time and involves many complex ingredients to create a local experience that feels authentic."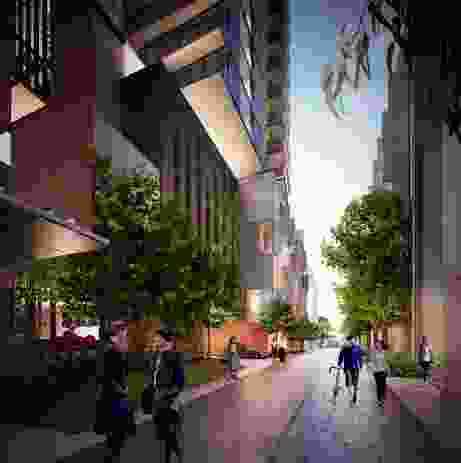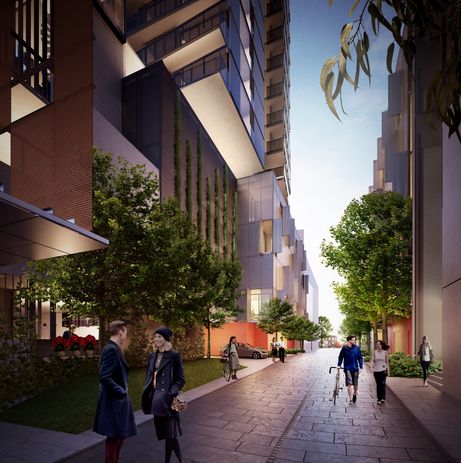 Fishermans Bend will be developed over the next 30 years in five precincts: Lorimer, Montague, Sandridge, Wirraway and now the new employment precinct.
Planning minister Richard Wynne introduced 40 storey height limits for the Montague and Lorimer precincts when he announced that the urban renewal area would be doubling in size. He announced the approval of three apartment buildings that will add 1,958 apartments to the Sandridge, Montague and Wirraway precincts.
Related topics