Sydney architecture firms SJB and Studio Prineas have been named winners of a competition to design the redevelopment of a shopping centre in Surry Hills that will also feature apartments and a public park.
The winning proposal, developed with landscape architect practice Aspect Studio and BKH Interiors, impressed the jury with its response to the site and the design's blend of raw, natural materials with modern accents.
The proposal incorporates the original frontage of the former Bank of New South Wales which features Federation-style brickwork built in 1867.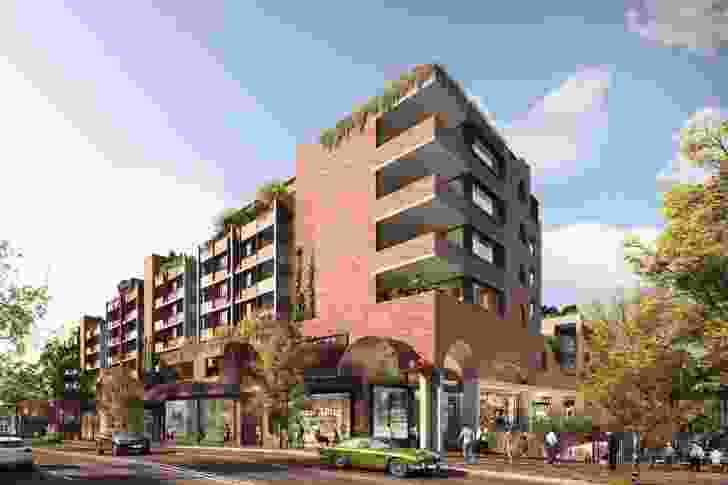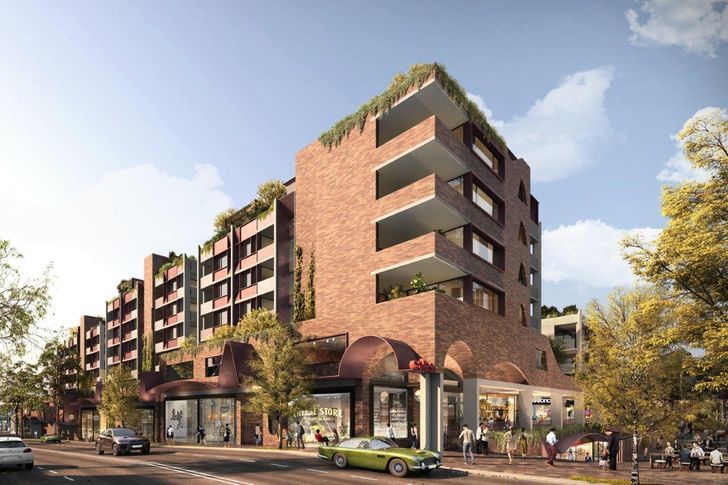 SJB director Adam Haddow, a Surry Hills resident himself, said the proposal spoke to the neighbourhood's status as a melting pot, mixing heritage and contemporary influences.
"On the external of the building we wanted to maintain the beautiful history of the building and bring it to life through rounded brickwork, terracotta blades and an abundance of plant life," he said.
The new precinct, to be constructed with cross-laminated-timber, will include 12,000 square metres of commercial and retail space, a market style laneway, a 517-square-metre public park and 157 apartments.
SJB and Studio Prineas' proposal diverges from the brief and the development controls for the site, with its envelope projecting into the central open space area to create three distinct internal courtyard areas instead of a single central open space. The competition selection panel noted that despite the discrepancy, the intimacy of the space was to be commended and the overall proposal had the most merit.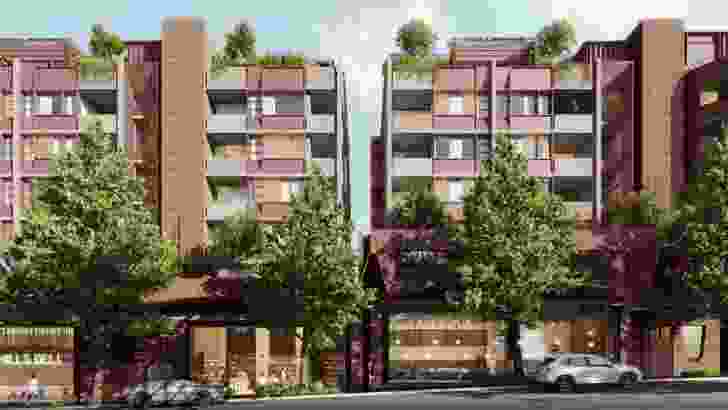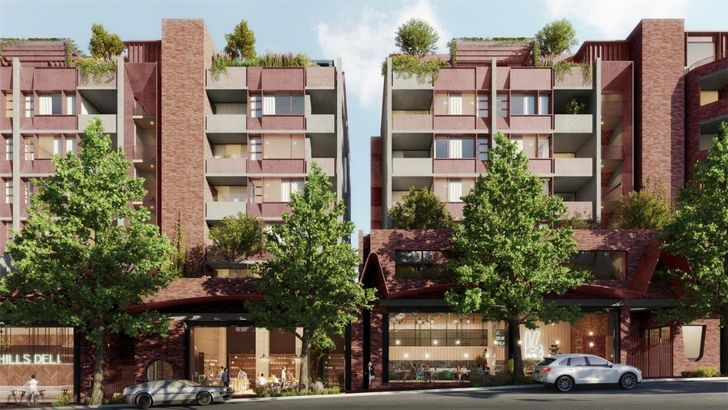 The proposal beat out three other design teams, one comprising Bates Smart, Chenchow Little and Luchetti Krelle, another comprising DKO Architecture, Archer Office, Hames Sharley, Tribe and Aspect Studio, and the third comprising Woods Bagot, Alexander and Co and Christopher Owen Landscape Design.
Developer Toga's managing director Allan Vidor said the brief presented to architects called for a functional space that would express the local character of the community.
"The winning design maintains the beautiful heritage of the building, also creating contemporary, welcoming spaces for people to live, shop, work, socialise or simply be in," he said.
The competitive design process for the project was overseen by a panel of industry experts and endorsed by the City of Sydney.
A development application has been submitted to council and the developer is aiming for completion by 2022.