A concept scheme for a 150-metre-tall tower on Sydney's George Street has been submitted to the City of Sydney.
The concept envelope scheme, designed by Candalepas Associates, is part of a Concept Development Application under consideration by the City of Sydney, which calls for the construction of the tower at 525 George Street in Sydney. The relatively slender tower would contain a retail podium, cinema, a 26-storey hotel, and 12 levels of apartments above.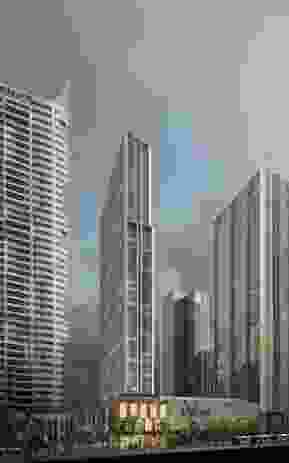 A design excellence strategy attached to the application says that an "invited competitive design alternative process" would be conducted to select the final design, with a minimum of three competitors.
The application seeks concept approval only – any actual demolition or construction works would be the subject of future development applications.
The site is currently home to a 22-metre-high building that was formerly occupied a Hoyts cinema, which are now empty. The site has a long history as the home of various theatres and cinemas, beginning in 1903 when a theatre was opened on the site by American theatre mogul J.D. Williams. The proposal also includes new theatres within the tower complex.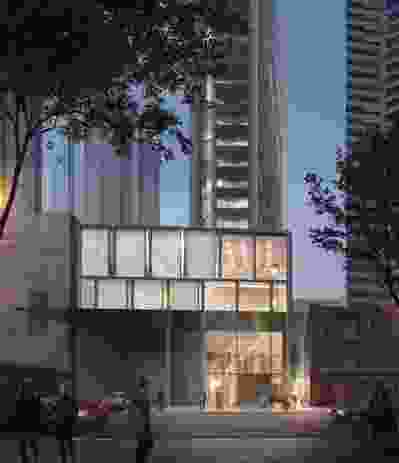 Of the proposed tower's height, the application reads, "The envelope of the podium provides a transition in scale between the adjoining high-rise development and the lower-scaled heritage items to Albion Place. The podium has been designed to form a consistent streetscape together with the adjoining property at 505 George Street, which has a concept envelope approval for an 80-storey tower redevelopment."
The proposed tower would sit adjacent to a proposed 80-storey tower designed by Ingenhoven Architects and Architectus, which is set to be Sydney's second tallest building.
Related topics