Smart Design Studio has unveiled initial designs for the interior of a proposed museum dedicated to the sciences.
The practice was appointed the designer of Science Gallery Melbourne, to be located at the University of Melbourne's Carlton campus, in September 2018.
The design is inspired by sound waves and fluid dynamics. William Smart, Smart Design Studio founder, said "This gallery will be inspiring and delightful, a canvas on which to write a new story of science colliding with art and innovation."
The 3,600-square-metre space, spread across two levels on the site of the former Royal Women's Hospital, is intended to act as a "living lab," for young adults, industry partners, scientists and academics. The gallery will host exhibitions and experience to encourage young people's career aspirations in science, technology, engineering and mathematics (STEM) and the creative industries.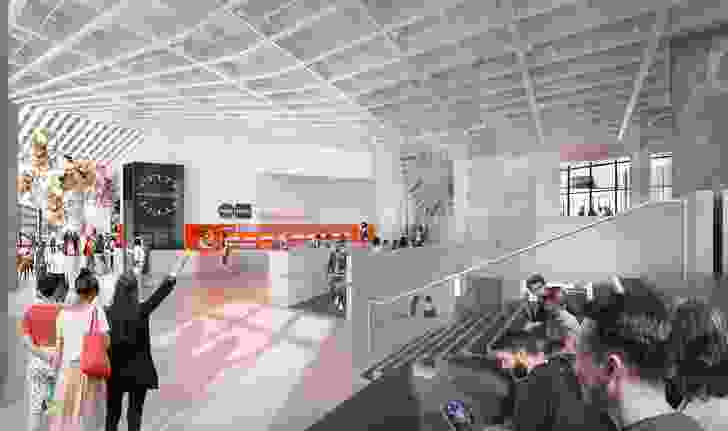 Smart Design Studio explained that the design was intended to embody a variety of natural phenomena. In a statement, it said the design "brings to life hidden forces of nature, making science in action visible in built form. The dramatic gridded ceiling defines the large galleries with its regular grid establishing a structure for the spaces.
"This then becomes distorted as it passes by the solid cores of the space, much as air currents are diverted around an obstacle in fluid dynamics or the way sound changes frequency under the Doppler effect."
Science Gallery Melbourne is part of the Global Science Gallery Network, which aims to engage 15- to 25-year-olds in science. The gallery is due to open in 2020 and will be the flagship project for the University of Melbourne's under-construction Melbourne Connect Initiative (formerly known as Carlton Connect) – an "innovation precinct" which will occupy the site of Australia's first hospital for women, the former Royal Women's Hospital on the corner of Swanston and Grattan streets.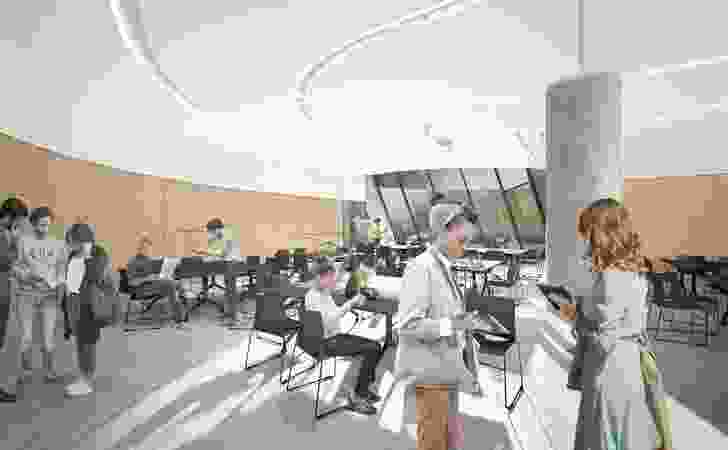 In August 2019, the University of Melbourne received $4 million donation for the construction of the gallery.
In addition to the science gallery, the project includes five buildings containing accommodation for more than 500 students and visiting academics, shops, cafes, public spaces and a childcare centre, as well as co-working spaces and commercial office spaces.
The broader precinct is being masterplanned and designed by Woods Bagot, while Hayball will design the student accommodation component, with Aspect Studios providing landscape architecture.