Genton is behind the design of a new social housing building in the Melbourne suburb of Brunswick.
The designs were revealed to coincide with the announcement that the Victorian government had contributed $4.29 million to the project through the Victorian Property Fund.
The project is being undertaken by social housing developer and operator Common Equity Housing Limited (CEHL).
The seven-storey building will occupy a site that is currently home to a small, vacant office building on Brunswick's Wilson Street, close to public transport.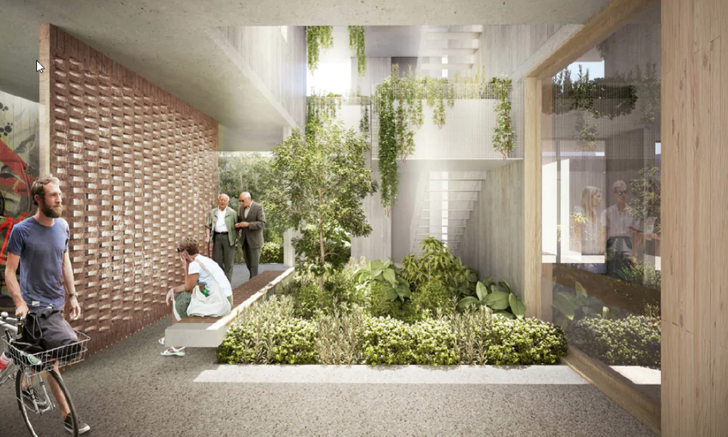 It will comprise 16 apartments for low-income households that share a communal rooftop garden, laundry facilities and greenhouse. A commercial tenancy will occupy the ground floor.
Heidi Lee, chair of CEHL, said, "The funds from the government['s] Victorian Property Fund grants program has enabled a welcome increase in affordable, environmentally-sustainable co-operative housing for Common Equity Housing."
"Wilson Avenue is a high quality development that will enhance the CEHL Co-operative Housing housing portfolio."
The apartments will meet the specifications of the Victorian Government's Better Apartment Design standards, with high thermal performance and low ongoing operational costs. The project overall will target a 7.5 NatHERS rating.
Completion of the project is expected in 2021.
Related topics