Architects are often said to be canaries in the mine – the first to feel the impact. The Global Financial Crisis (GFC) was perhaps the most recent example of this phenomenon. It seemed that 80 percent of projects were shelved within the space of a day, leaving us high and dry with a whole lot of capacity and very little to do with it. It is often in times of distress, however, that the sun shines. In this instance the federal government was the unlikely generator of some distant warmth in the form of the stimulus package. Money was to be thrown at projects with wanton abandon – it seemed that the cheques were going to be signed en masse. The "moneys from Kevin" were here to kick-start our industry, with massive "once-in-a-generation" opportunities.
In the beginning it was exciting. Money was being promised to fund school renewal, to invest in green technology and to "future proof" our residential dwellings, and our social housing was getting much needed investment. It was at this time that I listened with a heavy heart as our now PM Julia Gillard declared that "projects would be built, schools would get halls, houses would get insulation and people would get homes, and that design would not get in the way." I may have paraphrased a little but it seemed the fundamental position was that design would play no part in spending the money; in fact, design would be sidestepped so that the money could be spent quicker and those "pesky" architects, who believe that design actually matters, would be out of the picture. It was a sad day in my professional life to hear that there were very few of us who believed that good design didn't need to cost more or take longer. Thankfully, a few minor miracles did eventuate from the chaos of the now spent stimulus package, and Fox Johnston can lay claim to a few of those bright sparks – projects that cost no more and were completed in record time, seventy-seven days to shovel-ready, seven months to build. Remarkable.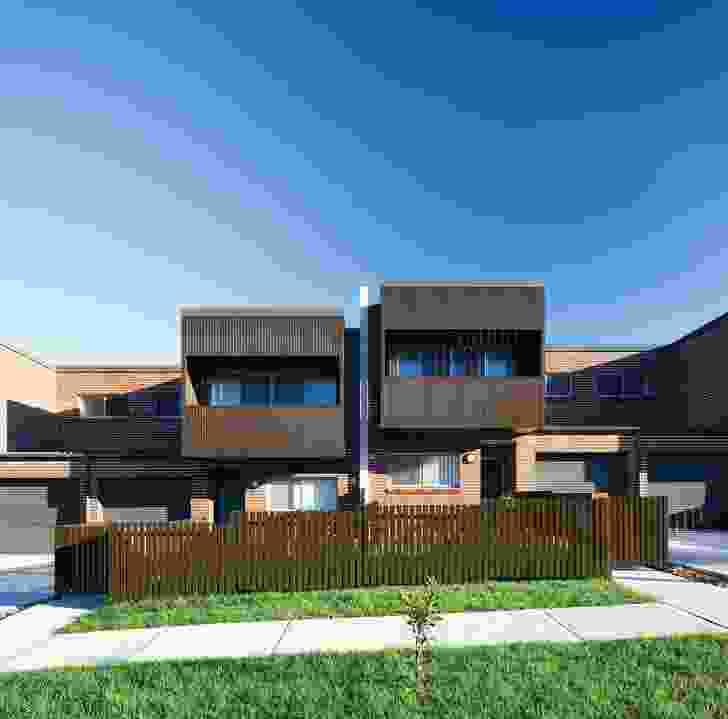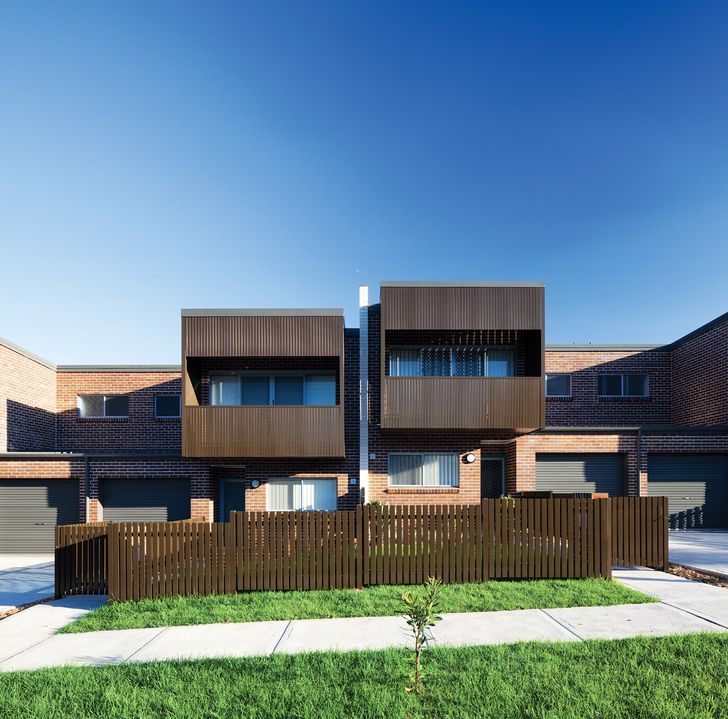 Nationally the federal government channelled $6.4 billion into the system for retrofitting, maintenance and construction of social and affordable housing projects – delivering 20,000 new public homes. It seems that when the skies turned grey we found at least one cloud with a silver lining, which has resulted in a better social outcome and supported those most vulnerable.
In New South Wales, Housing NSW (HNSW) is the state government authority charged with delivering and managing the needs of social housing across the state. Its role is not just restricted to the delivery of bricks and mortar, the physical manifestation of its challenge; it is also engaged in the creation of policy, the delivery of services to manage its properties, the delivery of ongoing maintenance and the supply of support services such as crisis accommodation. It is by its own admission one of the largest suppliers of social housing in the world and in the 2009/10 financial year it had approximately 146,000 dwellings in its portfolio, housing around 340,000 tenants. The value of its assets is around $31 billion, of which the organization believes 50 percent resides in the value of the land holdings themselves. The wealth of knowledge contained within an organization such as HNSW is immense, because from a housing perspective it delivers a product, manages it, maintains it and leases it.


Fox Johnston was engaged by HNSW, along with a handful of other architects, early on in the stimulus process to assess sites. Unseen, the agenda was to assess the capacity of a site through an investigation of geometry, area and context (albeit Google Earth context). This first run of assessments gave HNSW the opportunity to see what and where projects should be delivered. Once sites had been earmarked, the projects were farmed out in batches to project managers to deliver, such as Lend Lease and Arup, for example, who contracted architects to deliver documentation for construction within seventy-seven days, inclusive of milestone sign-offs by the client.
The opportunity of delivering this much product within this sector in such a condensed period of time should not be underestimated. There was a real chance to deliver product that would help the shift in demographics and test ideas, research and best practice. Early targets were high, with European models of housing discussed and debated. How could social housing in New South Wales be better designed and delivered, for a whole-of-life outcome?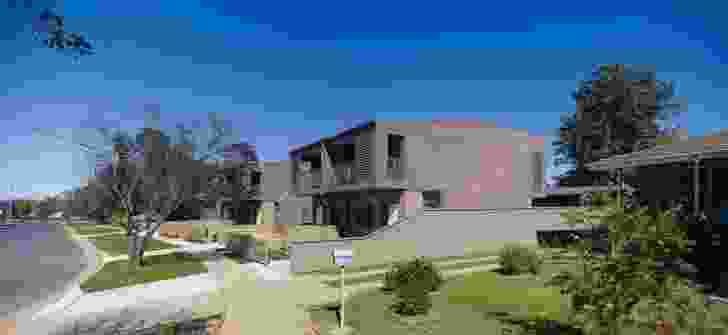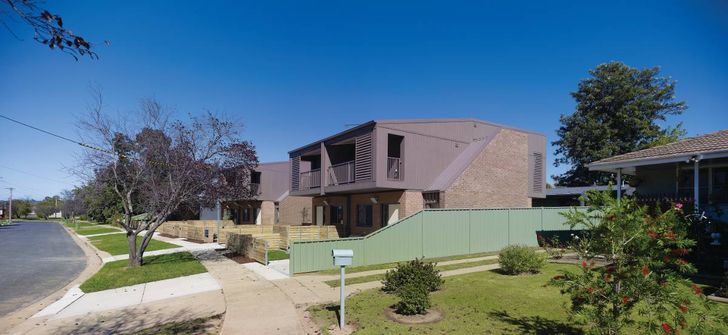 During the GFC our governments collectively earmarked $2.9 billion dollars (9 percent of HNSW's asset value) to deliver 9,000 new dwellings in New South Wales (a 6 percent increase to their portfolio). The money was distributed between retrofitting, maintenance and new construction. In Fox Johnston's case the target construction budget for a two-bedroom dwelling was $150-170K. The product mix was simple: 60 percent one-bedroom dwellings, 40 percent two-bedroom dwellings. This was across the board, a whole-of-NSW approach. Each place, city and township got the same, irrespective of need or want. You got what you were given or you got nothing at all.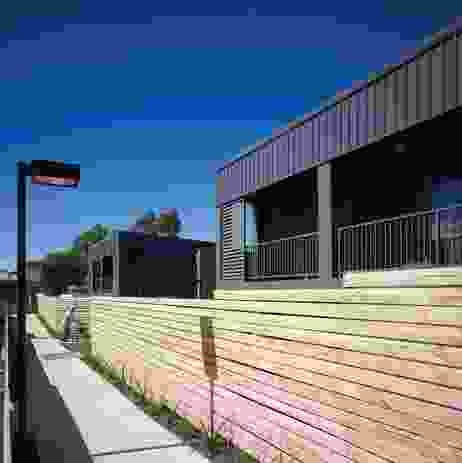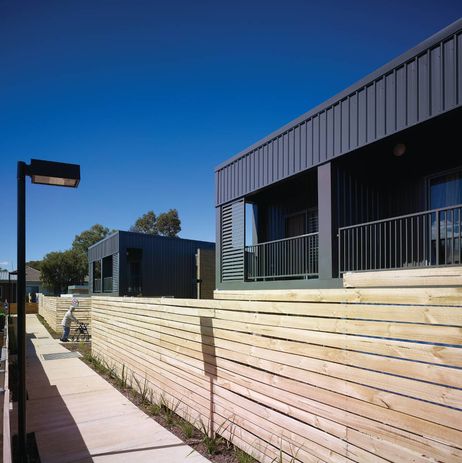 This may sound like an agricultural approach, though if you believe the statistics sprouted by Bernard Salt we may be a little better placed to ride the storm of the baby boomer ageing epidemic when we find ourselves with lots of old people who lost their money in the share market, or who simply didn't count on requiring as much money to live out their days, looking for somewhere to live. The structure of our housing market has changed and HNSW was responding accordingly.
Fox Johnston's social housing isn't groundbreaking. Its results are considered housing projects that attempt to do everything a little better than average. This is not a criticism, rather a reflection on a situation where goals were high, but time and process constraints resulted in a return to the known. Innovation takes time, and as Kevin Rudd and Julia Gillard explained at the height of the GFC, time was not on our side. It does make you wonder whether, with a little less bureaucracy and a looser leash, the results might have managed to serve two masters – housing the masses while driving innovation and change.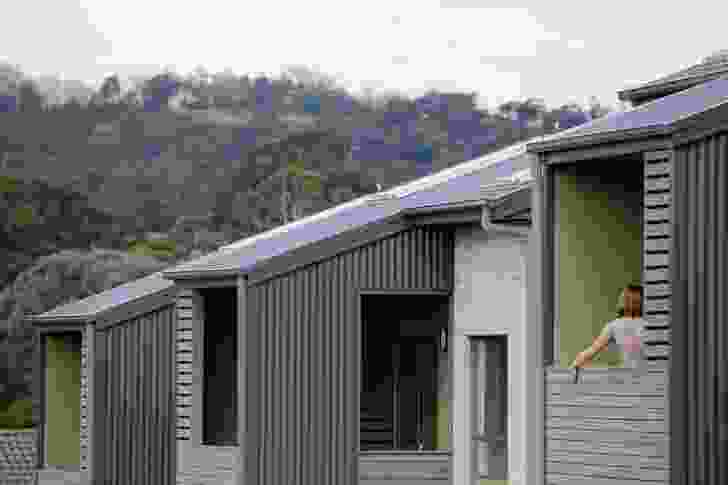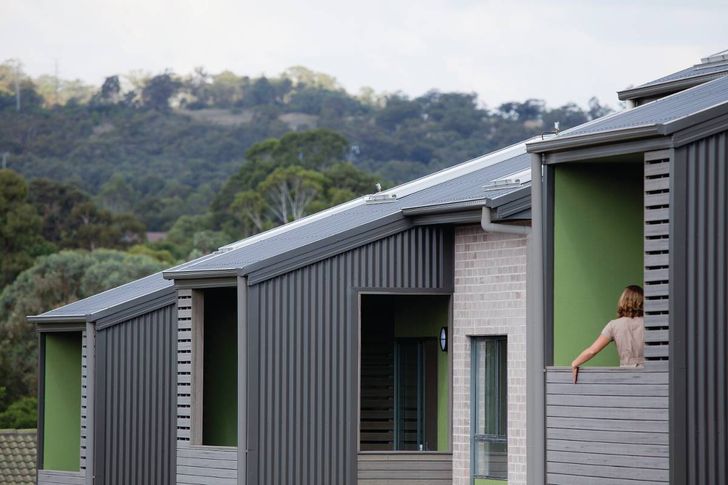 The three Fox Johnston projects – Seven Hills, Wagga Wagga and Muswellbrook – are each simple projects, defined by simple, replicable planning models and cloaked in robust materials, predominately brick and metal deck, and with a few highlight finishes – a bit of timber here, a bit of highlight paint there. They each make use of standard materials and off-the-shelf systems (windows, for example) to effect a quality built outcome. Fox Johnston has done well with small budgets and stock standard items. The projects are definitely not as challenging and exciting as the social housing models represented on the glossy pages of the European architectural press; however, without a system that encourages risk taking, seeing social housing as a representation of our culture rather than just "shelter", this is about as good as it is going to get.
As Hilary French says in New Urban Housing, "In an address to the [Royal] Institute of British Architects in December 1866, Robert Kerr … encouraged architects to take a more active role in urban housing design, despite the lack of financial incentive, because 'the public have a right to expect that even the most distinguished architects should give their best attention, for the general good, to a question of so much social importance'." I suspect there are few architects who would pass up a social housing project with an organization such as HNSW based solely on fees. Rather, I wonder if social housing in this country is lacklustre because we're unwilling to take risks with the housing and the process of delivering it? After all, it was essentially the architectural profession who sold the "modernist tower set in a garden social housing" that contributed so much to current social housing issues. While we know that the issues have more to do with social alienation and isolation than with design, it is a difficult reality to overlook. If social housing in this country were pushing design boundaries, and by this I mean innovating in planning typology, group relationships, home models, tenure type, physical relationship structures and aesthetic realities, there would be more distinguished architects beating down doors to get involved. I for one would like to see a Peter Stutchbury or Durbach Block social housing project.
In the end I believe that social housing is an excellent indicator of the quality of a society. At the moment it seems that our society is heading down the robust, reliable, if not a little bit beige road, rather than the innovative, expressive and delightful road. Of course there are qualities in both approaches, it's just a pity that we haven't yet worked out how to combine the two.
Credits
Architect

Fox Johnston
Surry Hills, Sydney, NSW, Australia
Project Team

Robert Grava, Scott McMillan
Consultants

BCA consultant Vic Lilli & Partners, ADE
Basix ABC Planning
Energy provider Integral Energy
Gas supplier Natural Gas Company
Hydraulic engineer Jones Nicholson
Landscape Nell Richard Landscape Architect
Structural engineer Burgess Arnott Engineers
Surveyor Donovan Associates
Water supplier Sydney Water Corporation

Site Details

Location Seven Hills, Sydney, NSW, Australia
Site type Suburban

Project Details

Status Built
Category Residential
Type New houses

Client

Client name Resitech, Ken Leong

Credits
Project Team

Conrad Johnston, David Hart, Rana Aboud, Roy Montgomery, Grant Eckett, Karlijn Klawe, Rebecca Fisher, Andrew Mosdell, Robert McCallum, Steve Wilson, Paul Malanchuk, Stuart King
Consultants

Architect Fox Johnston
Civil and structural engineer Lindsay and Dunan
Electrical engineer EPA
Hydraulic engineer McCallum PFCA
Landscape designer Lee Rowan Landscaping
Planner AECOM Melbourne
Project manager Lend Lease
Quantity surveyor Muller Partnership

Site Details

Location Muswellbrook, Muswellbrook, NSW, Australia
Site type Suburban

Project Details

Status Built
Category Residential
Type New houses

Client

Client name NSW Department of Housing
Website NSW Government Family & Community Services

Credits
Architect

Fox Johnston
Surry Hills, Sydney, NSW, Australia
Project Team

David Bushnell, Greg Dowling, Barry Young, Richard Green, Daniel Baffsky, Andrew Morse, Nathan Halstead, Michael Fox, Tony Sheridan
Consultants

Access consultant Access Australia
Arborist Arup Sydney
BCA consultant AE&D
Basix Vip
Electrical engineer Jones Nicholson
Geotechnical engineer Arup Sydney
Hydraulic engineer Glenn Haig & Associates Pty Ltd
Landscape architect 360 Degrees Landscape Architects
Planning consultant Scape
Quantity surveyor Arup Sydney
Structural engineer Taylor Thomson Whitting
Surveyor Craig and Rhodes
Traffic engineers TTPA

Site Details

Location Wagga Wagga, Wagga Wagga, NSW, Australia
Site type Suburban

Project Details

Status Built
Website http://www.foxjohnston.com.au/main.php#/project/arup
Category Residential
Type New houses

Client

Client name NSW Department of Housing
Website NSW Government Family & Community Services

Source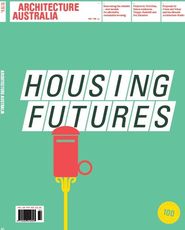 Issue
Architecture Australia, May 2011
Related topics