The Sherman Centre for Contemporary Ideas (SCCI) has announced the line-up of architects, artists and thinkers that will present at its second ten-day festival in Sydney of architecture-related workshops, talks and film screenings.
The festival, set to take place in October, is a follow-up to the inaugural event that featured Ryue Nishizawa of SANAA and Kengo Kuma of Kengo Kuma Associates. The 2019 event will include more than 50 local speakers, in addition to eight international guests, drawn from a variety of fields including architecture and landscape architecture, psychology, law and economics.
Gene Sherman, SCCI founder, said the festival would "dive deeper into the architectural conversation, expanding on previously foregrounded topics whilst looking to the future. We look forward to welcoming both professionals and the wider public to ten days of stimulating and transformative discussion."
Headlining the SCCI program are a number of prominent international designers, including Odile Decq, founder of Studio Odile Decq. An architect and planner, Decq won the Jane Drew Prize in 2016, and is a fellow of the Royal Architectural Institute of Canada, the Royal Institute of the Architects of Ireland and the Royal Institute of British Architects.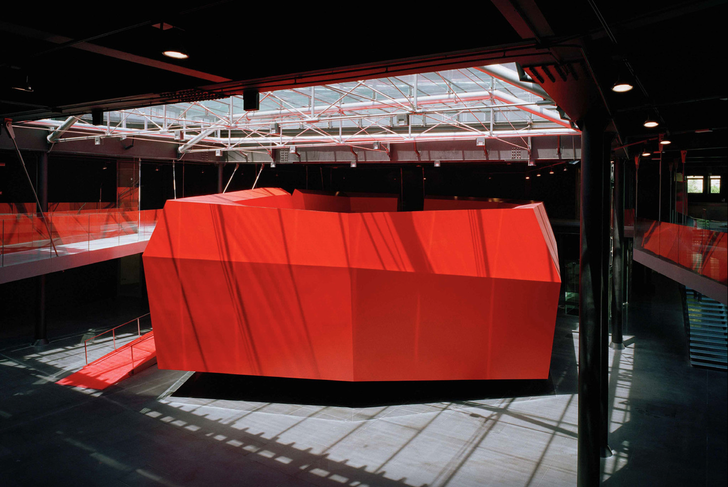 Decq's past projects include the (Phantom) L'Opéra restaurant, which floats inside the historic interior of the Opéra Garnier in Paris, and an extension of the Museum of Contemporary Art of Rome. Decq is also the founder of the Lyon-based Confluence Institute for Innovation and Creative Strategies in Architecture.
Elsewhere, artist and architect Junya Ishigami will deliver a keynote lecture. Ishigami is the founder of Junya Ishigami and Associates, and previously an architect at SANAA. He is known for his works that draw from natural phenomena, seen in his designs for the Kanagawa Institute of Technology Workshop and the 2019 Serpentine Pavilion. He was awarded the Golden Lion at the 2010 Venice Architecture Biennale for his project "Architecture as Air: Study for Château la Coste."
In 2014, he won a competition to design a large-scale public sculpture in central Sydney with a proposal titled Cloud Arch, a 58-metre-tall grand arch in front of the Queen Victoria Building, which was to have been Ishigami's first Australian work. It has since been plagued with faced delays and escalating costs. The project was put on hold until at least 2020 in December of 2018.
Sou Fujimoto, founder of Sou Fujimoto Architects, will also headline the festival. Fujimoto's sensual works include the 2013 Serpentine Gallery Pavilion, the Final Wooden House, and the 2016 Naoshima Pavilion. In 2014, he was chosen to design the second Architectural Folie of the Twenty-first Century in Montpellier.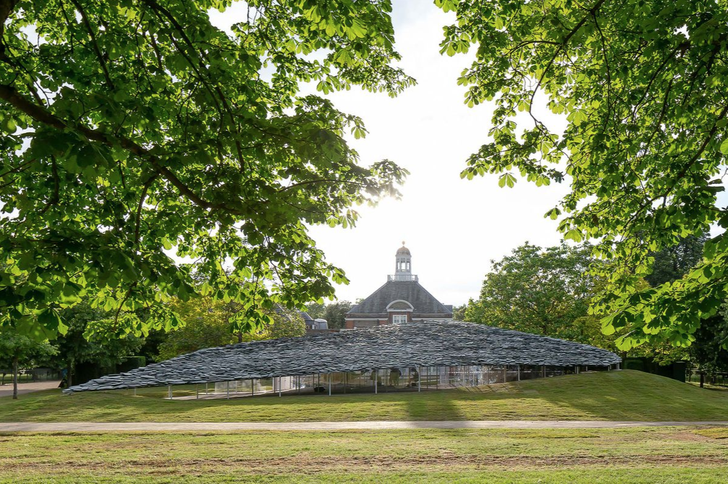 Other keynote speakers include writer and journalist Behrouz Boochani, who will join the festival via video link from Manus Island to discuss the "architecture of injustice." His memoir, No friend but the Mountains: Writings from Manus Prison, has won numerous literature prizes, including the Victoria Prize for Literature, the Victorian Premier's Prize for Non-Fiction, the Australia Book Industry Awards and a special award in the NSW Premier's Literary Awards.
SCCI, formerly known as Sherman Contemporary Art Foundation (SCAF), has commissioned a number of pavilions under its Fugitive Structures program, including projects by Ai Weiwei, Kazuyo Sejima and Ryue Nishizawa, Vo Trong Nghia, Shigeru Ban, as well as Australian practices AR-MA and Andrew Burns Architecture. SCAF itself was a transformation of the Sherman Galleries, founded in 1986.
"Through SCCI, we seek to present the very best of contemporary ideas on architecture and its intersections with cultural, social, aesthetic and economic debates," Sherman said.
For more information on the event, go here.