The 2013 Qantas Spirit of Youth Awards (SOYA 365) were celebrated at Sydney's Oxford Art Factory on Tuesday 3 December. This has been an important and lucrative grants program for emerging creative talent in Australia for the past nine years, spanning eleven key disciplines (see winners list below).
The program offers cash and travel, and importantly, mentoring by established and awarded professionals within their respective fields. Each winner receives an open voucher for $5,000 worth of air travel and a further $5,000 cash to help in practical terms with the trip or other creative ventures.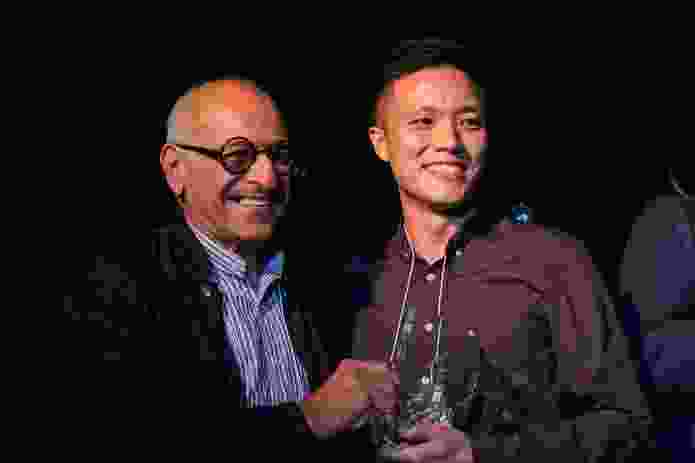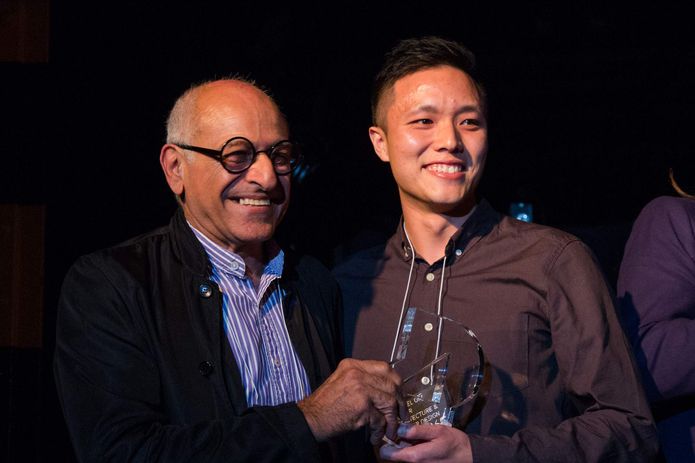 Architecture & Interior Design
Winning the Architecture and Interior Design category is Melbourne-based architect Michael Ong, who started his own practice MODO after working as an associate with Andrew Maynard Architects. Ong will be mentored by Brian Zulaikha of Tonkin Zulaikha Greer Architects, who applauded the quiet assurance of the young architect's work.
"I am so pleased to select him as the 2013 Winner of the SOYA in Architecture and Interior Design. In his wonderfully mature Hans House, Michael created a poetic series of forms, spaces, materials and details, with a fresh and inspiring use of colour. He narrates through his rich architectural vocabulary a story of his clients, their family and their site." Ong will use his SOYA grant for an archi-tour of Europe. (Read the Hans House review from Houses, or Michael Ong's Q&A for ArchitectureAU.)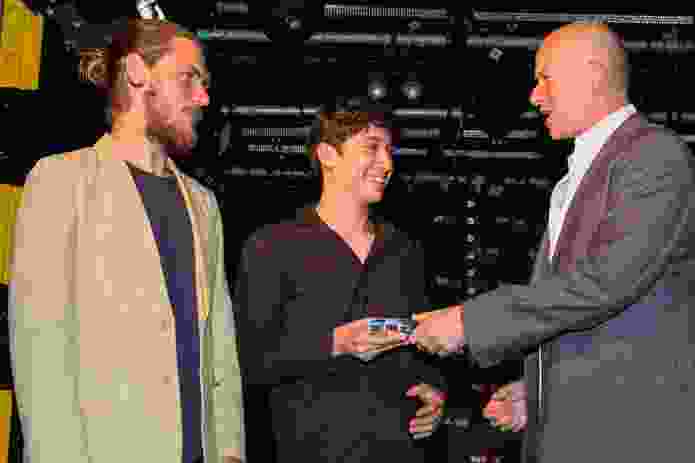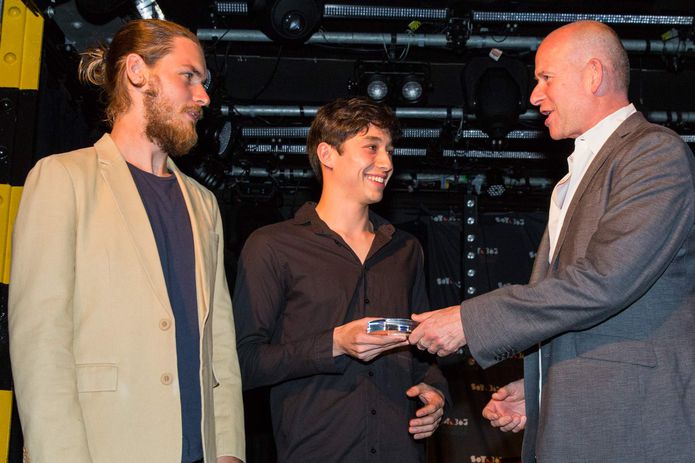 Craft & Object Design
Winning the Craft & Object Design category were New South Wales duo Andrew Southwood-Jones and Alexander Kashin of the newly formed collaborative Kink Studio. As well as creating their own industrial and domestic objects such as Spyder Light, Pince-nez glasses and Framed chair, they offer digital fabrication services to some of Australia's leading artists and designers, collaborating on installation pieces such as Beast (for Infloatables) and My Nourooz (for Underbelly Arts, Cockatoo Island 2013). They will fly to Europe to work with their SOYA mentor, Marc Newson.
Other 2013 SOYA winners
Fashion: Tom Gunn – Shannon Gunn & Gabrielle Thomson (Mentors, Nicky & Simone Zimmermann)
Photography: Sophie Richards (Mentor, Polly Borland)
Film & Video: Gracie Otto (Mentor, Robert Luketic)
Written Word: Alli Sebastian Wolf (Mentor, Lisa Dempster)
Visual Design & Communication: Wing Lau (Mentor, Vince Frost)
Animation: Peter Lowey (Mentor, Marco Marenghi)
Interactive Content & Gaming: Joshua McGrath (Mentors, Bradley Eldridge and Ashley Ringrose)
Music: Elizabeth Rose (Mentor, Lee Groves)
Visual Arts: Alasdair McLuckie (Mentor, Elizabeth Ann Macgregor OBE)
See the full gallery for the 2013 SOYA 365 alumni here.
Related topics