Some people dance with complete abandon and flair, closing their eyes and flinging their arms about. Others step back to observe this astonishing style and, as a result, the dancer demands space and freedom.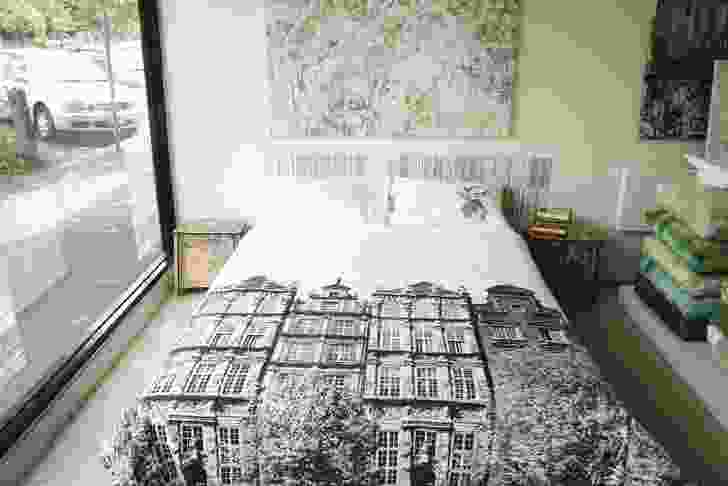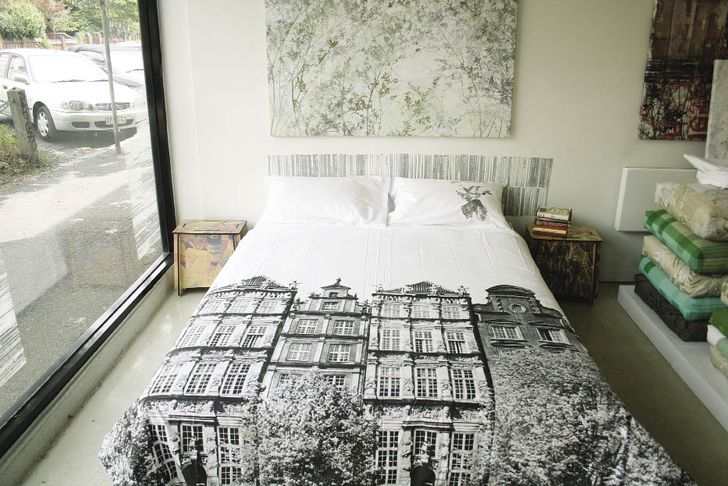 Stewart Russell, founder of Spacecraft, is just such a crazy dancer. On Fitzroy's Gertrude Street, Spacecraft produces an ever-changing range of wares. The hand-screen-printed cushions, of which they only ever make twenty at a time (mixing new colours each batch), are a stylish couch staple. Spacecraft cushions, sheets and fabrics are constantly evolving, much like an artist's editioned prints. They are, in a way, the slow food of textile design.
A wandering Scot at heart, Stewart previously worked in London as the director of the famous London Printworks. He was drawn to the world of fashion and contemporary art and chalked up an impressive string of collaborations (Vivienne Westwood, Bill Woodrow and Mark Wallinger, to name a few).
Stewart is very much a visual artist turning his hand to design. Whether designing, curating, writing or collaborating, he has a focused yet lateral approach. He enjoys having a brief and is drawn to the main challenge of design: clear communication.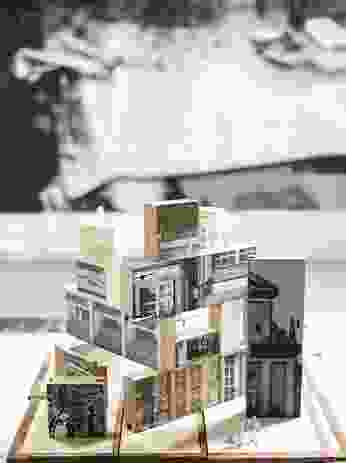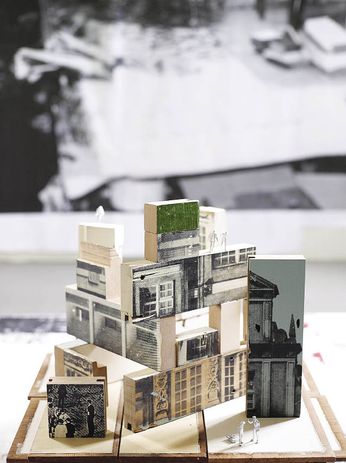 His work is essentially conceptual. From his public art (currently a collaboration with local artist Kate Daw to erect a belltower in the Docklands designed to chime each day at "Civil Twilight End") to his cushions, each design has meaning.
The new Artplay 3D Set is a free-form model-making kit that gives the owner title to realize imagined cityscapes. Essentially, they are building blocks for grown ups. Architectural images from the 1960s were screen-printed onto neatly tessellated wooden blocks made from old doors and timbers salvaged from recently demolished local heritage buildings. Stewart has discovered that some of these old doors are actually made from old-growth kauri pine, originally milled in 1880 and old-growth red cedar from West Canada. These trees may have been as much as eighty metres high and six metres round and as old as 1,500 years, which is debatably more important than the buildings of which they became part.
As an immigrant himself, Stewart is drawn to images of diaspora. Across his fabrics and designs you will find everything from international architectural influences on Melbourne's eclectic cityscape to wild fennel introduced by Italians and Greeks for cooking or peppercorn trees carried across the seas by the Scots to dissuade blowflies. Rumour has it that a large flock of birds may be migrating to the Spacecraft studio in the near future.
Source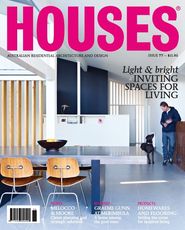 People
Published online: 1 Dec 2010
Words: Tai Snaith

Issue
Houses, December 2010
Related topics