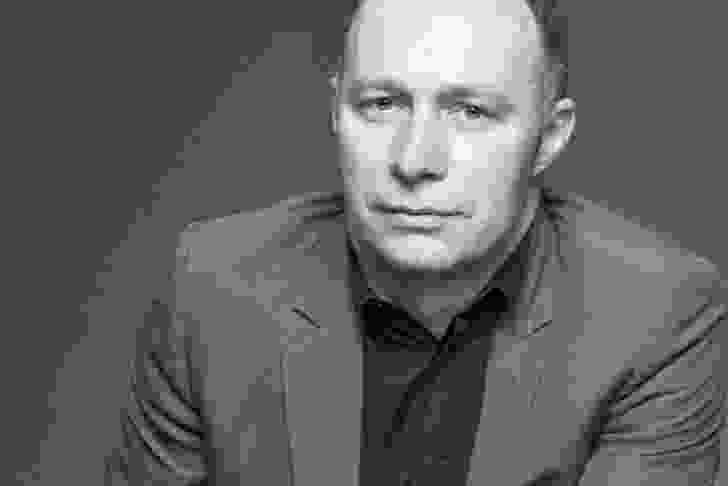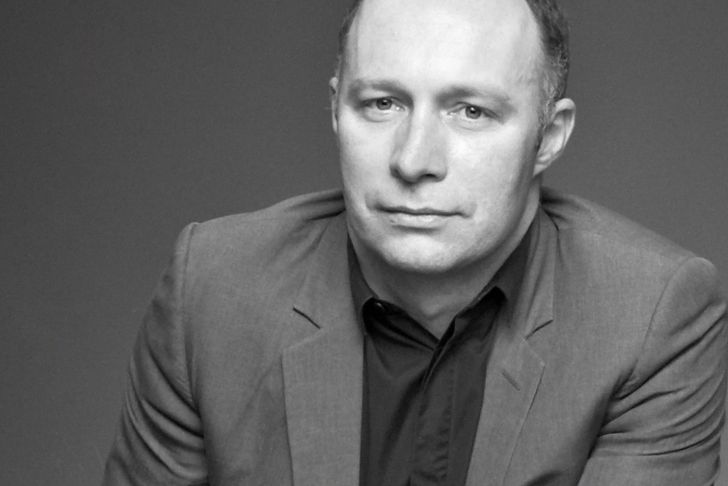 We said that architecture is not going to cost you any more, it's going to work with your processes, actually amplify the positive tendencies in your business plan and enable you to achieve some differentiation to what you've been doing in the past. We see the city as more than a series of discrete design commissions; it is a very complex organism built around capital flows and investments. We were trying to work out how architecture could shape and respond to our cities within that sort of investment culture.
Timothy Moore: How do economics and architecture confluence at the hands of Elenberg Fraser?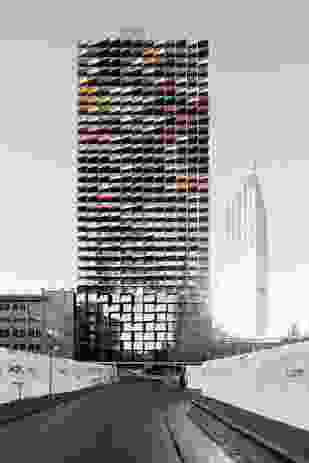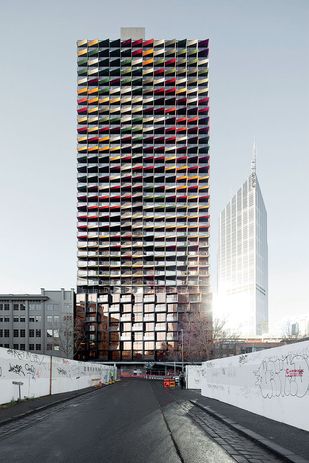 CF: One of our projects, A'Beckett Tower, is a good example. It is essentially a combination of apartments being sold to retail property investors who are looking at long-term income streams and sometimes negative gearing them. Essentially it's an investment that will grow in value over time, yet the building still contributes to the specifics of its city environment through engaging, cinematic exterior and interior architecture. A'Beckett looks closely at the apartment product and the kind of prices that people can afford to pay to live with dignity (that is, not paying over 50 percent of their income on rent). Certain types of apartments, such as the smaller two-bedroom ones, provide flexibility for both renters and owner-occupiers as either one or two-bedroom apartments. It's both a market-driven and design-driven solution.
TM: The two-bedroom apartment plan has undergone some criticism within the profession.
CF: We developed flexibility into the planning of the building so that our main type could work as a fifty-two-square-metre, one-bedroom apartment, a one-bedroom apartment with a study, or a two-bedroom apartment. The study, or front bedroom, has an operable wall to extend the living space. The design was flexible to the point where it worked for both owner-occupiers and property investors. While the apartment has become a financial instrument, it's still where we live and as a building, it still needs to respond to and contribute to its city environment. A'Beckett straddles the boundaries between economics and design and I believe it is a successful example of how you can meet the demands of the market but still offer a unique living environment. This project was competing directly with the Central Equity apartments further up from A'Beckett Street, which were designed and constructed in a similar time frame sold into a very similar group of investment networks to A'Beckett. However, I think it is arguable whether what they've ended up with [at the Central Equity apartments]
is architecture.
TM: You vigorously engage with the demands of the market but you also engage with the inhabitant's desires. You can read the imagery of A'Beckett on the surface — or your recent apartment project Clara — as a part of the consumer lifestyle, one that targets individualism.
CF: In terms of the speculative built environment, there is no "client." There's no person who is asking you to make a kitchen like this, or whom you can run a design past. What we often do is read the Census [of Population and Housing] data for the area to understand who the end occupant is likely to be, for example whether it's an owner-occupier or a renter, and then interpret that information to imagine who that person is, to set up an invisible matrix of impulses that can inform the design.
With A'Beckett, we realized that a person who moves in and moves out, and a person who wants to live and have anonymity within the larger apartment structure, have very contrasting positions. In aiming to create something, or someone, who would meet all these conditions we came up with the idea of Agent Ninety-Nine, the spy. A'Beckett Tower is a project that needed to be suitable for people living in town to study, but also for people who were living and working in town as couples, individuals or in pairs. Agent Ninety-Nine was an imaginary structure that bridged all those conditions. When we tried to imagine the living environment that was wanted, it was full of dichotomy and surprise.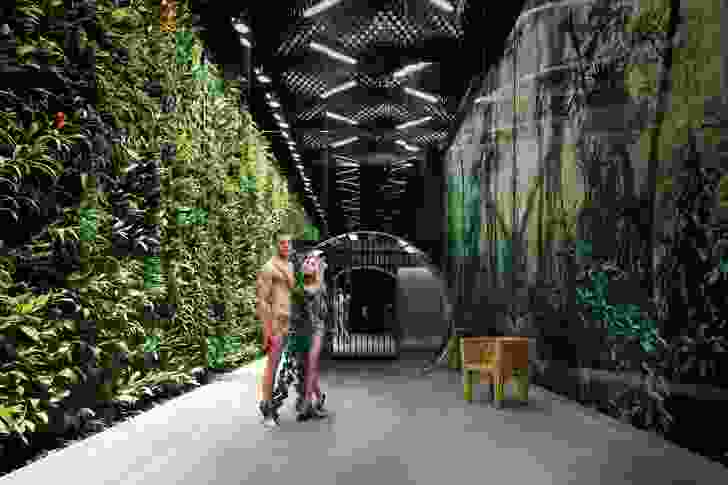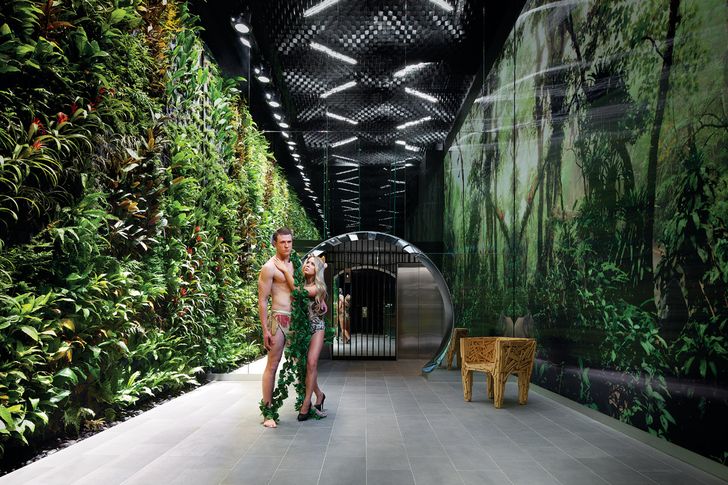 In contrast, when we read the Census data in South Yarra [the location of Clara], it was quite different. It's very monolithic in comparison and tells us that single girls from twenty-five to thirty-five years of age are the centre of both the owner-occupier and rental markets there. We structured our Tarzan and Jane idea out of an imagined resident's unfulfilled desires, and out of that flowed our interior design. The photo shoot [for our marketing campaign], taken after the building was completed, attempts to give form to the nascent desires of our imagined building occupant.
TM: How have the occupants, investor buyers and architecture profession responded to the campaign?
CF: One reading of this was that we were using sex to sell property. However, our real desire was to try to liberate the internal life and desires of these imaginary, typical occupants and to communicate the degree of analysis and interpretation in our process. To that degree, we've had very positive feedback from the people who live there or want to live there, and who actually identify with subtext of the images.
TM: You are controlling the marketing imagery of architecture, and by doing this, you certainly avoid the cliched real estate night shot with all the lights turned on.
CF: We're using our own imagery as a provocation and challenge to ourselves. It is also a functional approach — our architecture is read in the round. The effect of the building as one moves through it, as one walks around it, is composited and layered. It is not a hero shot, it is cinematic architecture. We have been looking for a form to convey this and the stop motion photography is currently coming closest.
TM: From the narrative to the actual interior of the project itself, how integrated is your office with other elements, for example Move In, which arranges turnkey furniture packages?
CF: Move In grew organically from Elenberg Fraser. We were interested in a total living arrangement for when a person is presented with the difficulty of setting up a new home. What Move In tries to do is fill that gap between the individual who has had many years of collecting, sourcing, finding and borrowing, and the individual who has to construct that idea of a home from scratch. In one stop, Move In typically fills out the interior with all the elements of a home.
TM: Besides setting up the company Move In, you have had forays into property with, for example, the ski lodge Huski at Falls Creek. How involved is Elenberg Fraser with property development? Is it still something that you see as integral to your practice?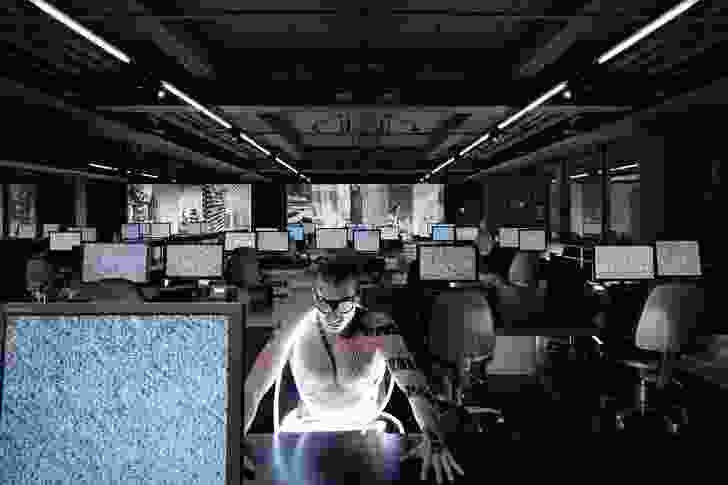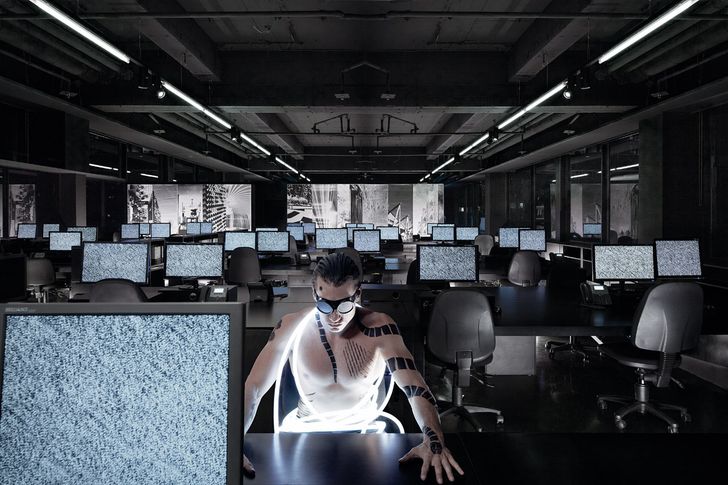 CF: Elenberg Fraser is aligned with, but not directly involved with, property development. We've always seen this tension between the developer and the architect as being read as a negative thing, which we disagree with. That tension is critical to the future project of commercial architecture. By being involved with Huski and Melbourne's Normanby Chambers, we sat in the seat of the developer and directly understood these tensions. We started to understand how we could ask a developer to invest in creating value and we've become better at picking our battles. As a result, we have a better understanding of who the developer is and what their issues are. This has led to Elenberg Fraser having a much broader group of clients and delivering around 10 percent of the multiresidential market in Melbourne.1
TM: How has your business expanded? Is it refined to a particular sector, such as the Melbourne multiresidential market?
CF: In the last six or seven years we have been pursuing a business plan where around thirty or forty percent of our turnover comes from offshore locations. We started in the Middle East, which was going quite well, and then there was the financial crash. We've repositioned that work into South East Asia, where we're about to open our first cell in Vietnam. That's just an example of Elenberg Fraser trying to construct a business case around private practice. I think that the death of architectural practice happens when we complain about the opportunities that we should get. It's a self-fulfilling negative cycle. What we like is to be responsible for ourselves. This means we have to try new things to get new places, and we export the Elenberg Fraser process to achieve the same design outcomes overseas as we do at home.
TM: What is this new place? I know it echoes like a beauty pageant question, but what does the future behold? What is the future of practice in terms of scale and size?
CF: There is certainly a polarization at the moment. Over the last few years what we have seen is the medium-sized practices growing much bigger and absorbing smaller practices along with them. In the coming cycle, we won't see the same sort of agglomeration — I think we will see a set of new, smaller practices growing again. I would argue that the creation of younger, smaller practices is cyclical and that the trend towards bigger practices is just a part of that cycle. Elenberg Fraser grew out of the economy crash in the 1990s; when we started our practice there hadn't been a new architectural practice in ten years (which was several student generations). After we formed our practice a few others started up, and now we are the smaller-to-medium-scale practices of our city. We're looking forward to seeing that again in the next cycle — a proliferation of new architecture firms in Melbourne that again reflects the diversity of our city.
From a dossier in the May/June 2012 edition of Architecture Australia, on "The Economic Paradigm".
1. This figure is based on information issued by Charter Keck Cramer that states there were 17,860 apartments under construction (at the end of 2011) across Melbourne, knowing that Elenberg Fraser currently has 1915 apartments under construction.
Source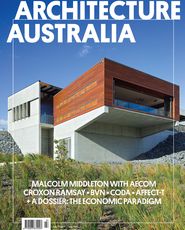 Issue
Architecture Australia, May 2012
Related topics