Reworked Hex cushions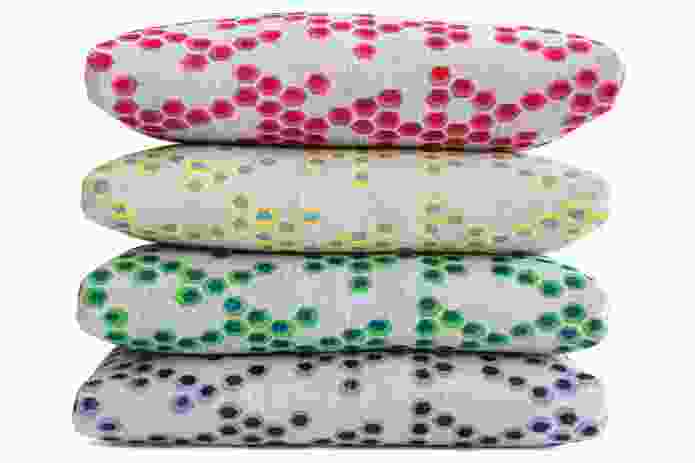 These cushions, part of a new collection by Michelle Koop of Quince, are in a Reworked Hex design in various fun colours, printed on 100 percent linen in 'Biscuit.'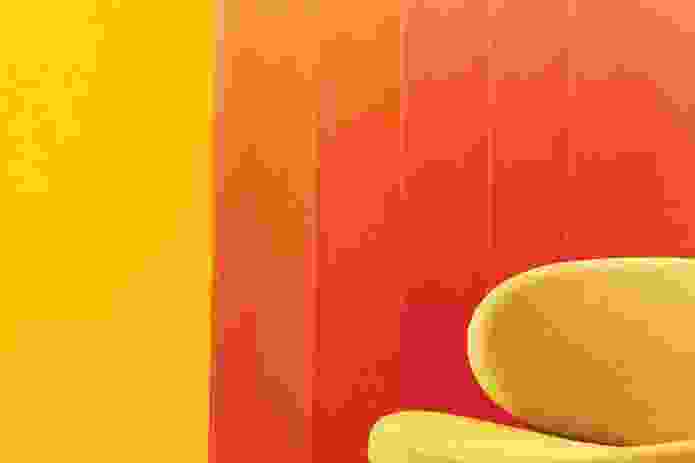 Oxide
Oxide is a 300-cm-wide printed sheer that evolved from Woven Image's screen cloth Lunar. Oxide's width allows for a continuous flow of colour without vertical joints or seams. It is available in colourways including Tomato, Sunshine and Ocean.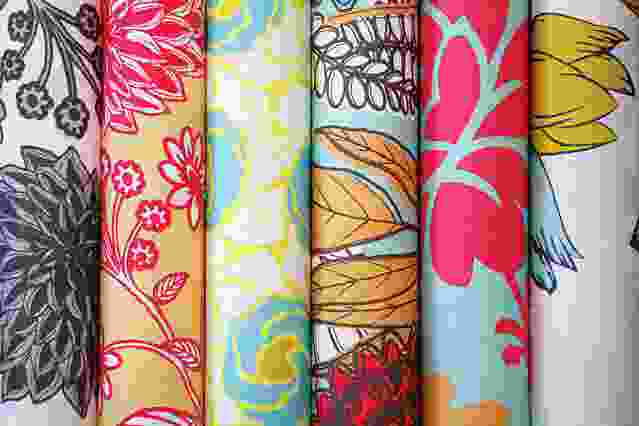 Floral designs
This collection of floral fabric designs includes French-inspired motifs and English woodcuts. Wildflower, Inglewood, Rosewood, Poppy, Charleston and Dahlia can be tweaked using Sparkk's palette of more than 165 colours.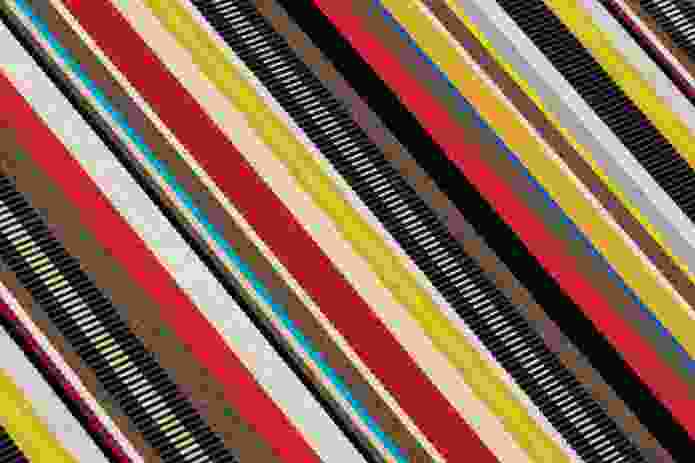 Ottoman Stripe
Designed by Paul Smith with Maharam Design Studio, this textile design brings a new dimension to the familiarity of stripes, offering eclectic colour combinations.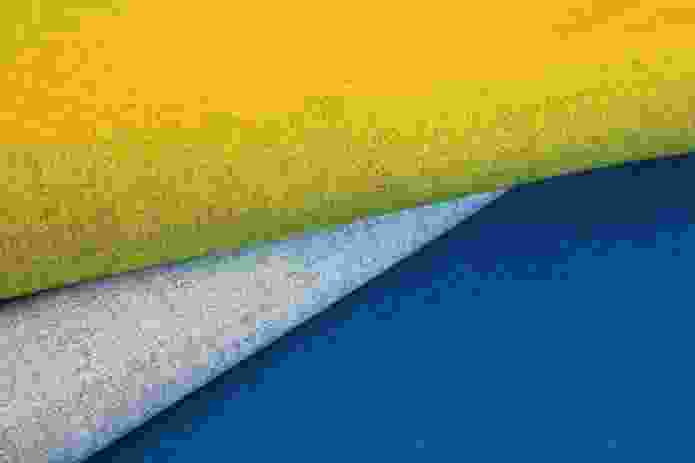 Feel
Instyle's Feel fabric is now available in twenty-one colourways, in a wool and alpaca blend ideal for heavy-duty upholstery and screens.
Kelly Wearstler collection
Designed by Kelly Wearstler with Groundworks, these Lee Jofa Chanel fabrics in Taupe and Ivory represent the designer's love for natural materials, graphic patterns and unusual colours.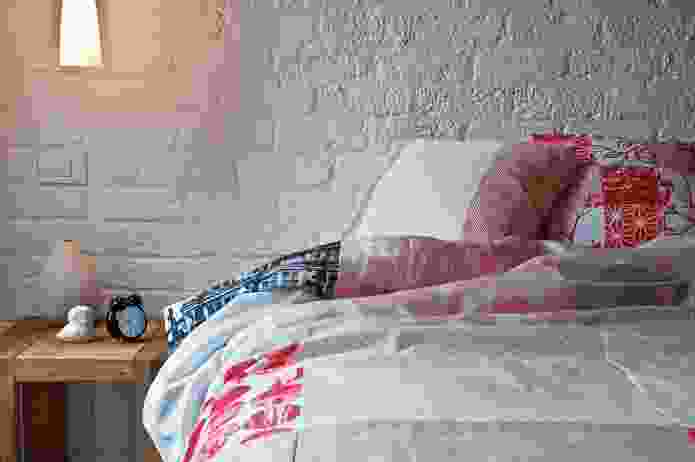 Patchwork bed linen
The pieces in this Patchwork bed linen (pictured with Line Drawing cushions) are carefully chosen and arranged to create unique designs. Many of the patches are offcuts, helping to reduce fabric waste.
Related topics