Stage two designs unveiled for Guggenheim Helsinki competition
The stage two designs by the finalists in the Guggenheim Helsinki design competition – including two by teams with Australian connections – have been unveiled.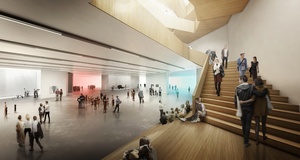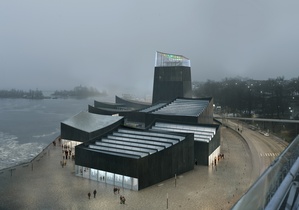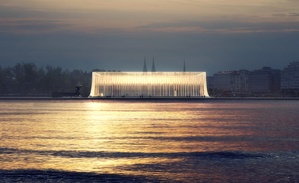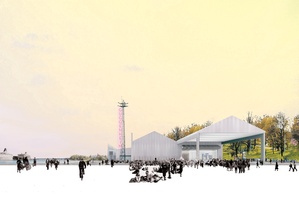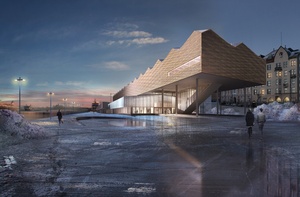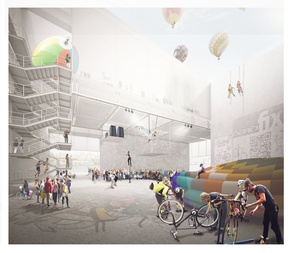 The six finalists in the international competition to design a Guggenheim museum in Helsinki, Finland, were announced in December 2014. The finalists further developed their designs in response to feedback from the jury, and then presented their stage two designs in April 2015.
The two teams with Australian connections are SMAR Architecture Studio and Fake Industries Architectural Agonism (Cristina Goberna, Urtzi  Grau), Jorge Lopez Conde, Carmen Blanco, Alvaro Carrillo. 
SMAR Architecture Studio's directors, Fernando Jerez and Belen Perez de Juan, both teach at the University of Western Australia. Their projects include the Paper Pavilion, Polyester Pavilion, Spiber Pavilion and Garden Pavilion, all built for a series of exhibitions and fairs in Madrid and Barcelona between 2006 and 2011.
Fake Industries Architectural Agonism was founded by Urtzi Grau, who is co-director of the Master of Advanced Architecture Design in the School of Architecture at UTS, Sydney. His fellow principal Cristina Goberna has also taught at UTS and is currently a professor at Columbia University. The studio's projects include a new velodrome for the City of Medellín, Colombia, and a masterplan for the former mining village of Aldea Moret in Spain.
The other four finalists are:
AGPS Architecture (Zurich, Switzerland and Los Angeles, USA)
Asif Khan Ltd. (London, United Kingdom)
Haas Cook Zemmrich STUDIO2050 (Stuttgart, Germany)
Moreau Kusunoki Architectes (Paris, France)
While the team behind each design will remain anonymous until judging is complete, the stage two designs will be publicly exhibited at the Kunsthalle Helsinki from 25 April, 2015. The Guggenheim Helsinki Now exhibition will also include 15 projects that received honourable mentions and more than 1,200 stage one submissions. Exhibition visitors can play a custom-developed Matchmaker Game, which pairs visitors with one of the six shortlisted designs based on an assessment their personality through the game's quiz. The game's app has been developed by American data scientist and taste researcher Hugo Liu.
The exhibition is curated by Troy Conrad Therrien of Architecture and Digital Initiatives, and Ashley Mendelsohn, project assistant, Solomon R. Guggenheim Museum. "The competition is a catalyst to think differently about architecture and cities — and so is the exhibition," Therrien said. "It aspires to promote an active dialogue with the citizens of Finland."
The jury will meet in Helsinki following the exhibition to select a winning design, which will be announced on 23 June, 2015. The first prize winner will be awarded €100,000 (AUD$138,994) and each runner-up will receive €55,000 (AUD$76,447). See all the finalists designs here. To play the Matchmaker Game, click here.