Enzie spiral
Designed by Bryan and William Mackenzie of Enzie, this column-less spiral staircase is Enzie's first of this design, and also features their widest ever spiral. Treads in black Comcork.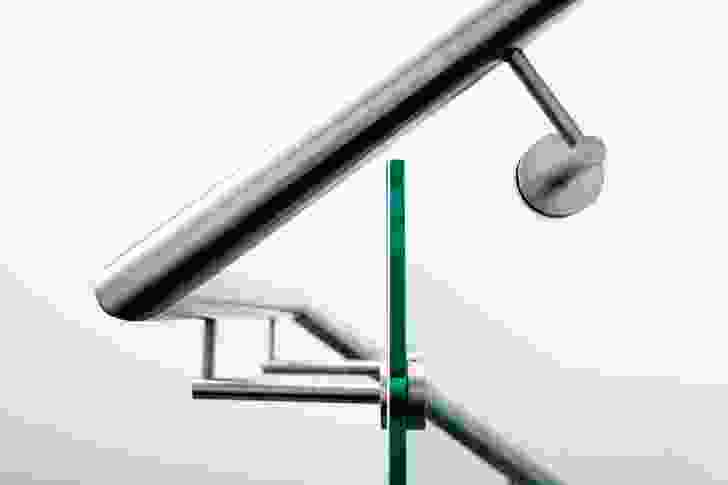 Enzie Stairs
+61 3 9481 2255
enzie.com
Glass balustrades
Connect Systems' contemporary handrail brackets feature a stainless steel handrail mounted on 12 mm toughened glass with 50 mm satin-finished patch fittings.
Connect Systems
+61 3 9314 0505
connectsystems.com.au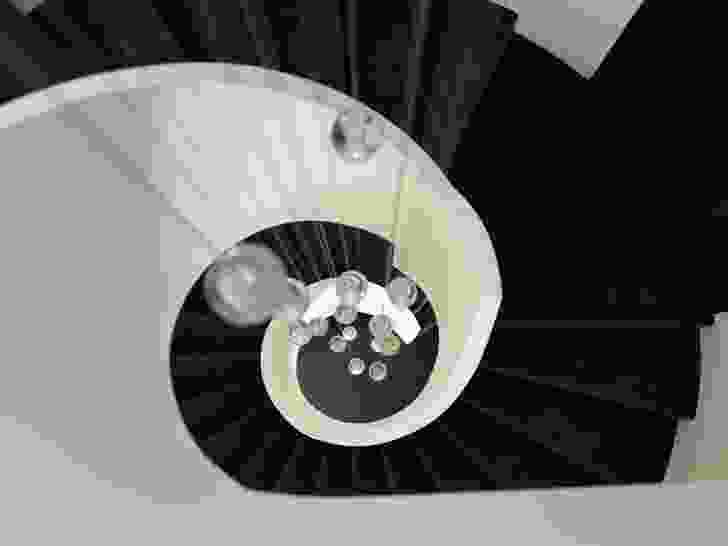 Velieris carpet
Velieris is a pioneer in Alpaca carpets. Alpaca fleece is one of the world's rare exotic fibres, and is soft yet extremely durable. Here, architecture and interiors are by Robert Mills Architects & Interior Designers.
Velieris
+61 3 9496 8000
velieris.com
Curved glass
Bent and Curved Glass is a specialist manufacturer in curved glass. It creates curved and flat structural glass for stairs, allowing all-glass staircases.
Bent and Curved Glass
+61 2 9773 1022
bentglass.com.au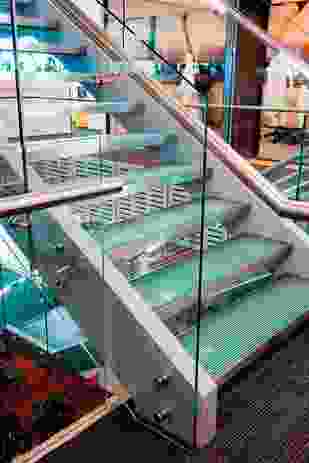 Glass by Viridian
Viridian's range of residential and commercial glass includes glass flooring and double-glazed windows, and laminated, energy-efficient, safety, security, and even self-cleaning glass.
Viridian Glass
1800 810 403
viridianglass.com
Marmoleum
This striking stair is covered in Forbo Marmoleum vinyl in "Bleeker Street" red. Soft underfoot and resilient, Marmoleum is available in a wide range of colours.
Forbo
1800 224 471
forbo-flooring.com.au
Source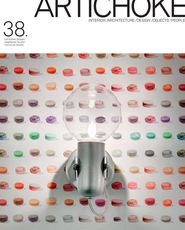 Issue
Artichoke, March 2012
Related topics