The Queensland government has appointed two consortia to develop Brisbane's $5.4 billion Cross River Rail project, which will see a new underground rail tunnel built beneath the central city.
The Pulse consortium will deliver the tunnel and stations while Unity will be responsible for supporting infrastructure. Architecture and landscape practice Hassell is a part of both consortia.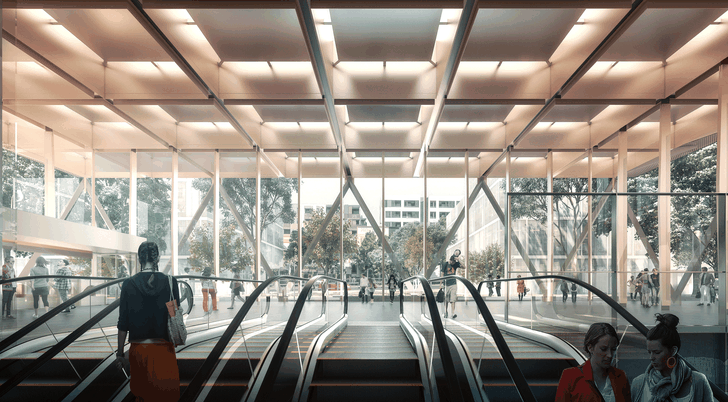 The announcement was accompanied by the release of a number of indicative designs that cover the five proposed stations that will be developed as part of the project, four of which are new – Boggo Road, Wooloongabba, Albert Street, Roma Street – and an upgrade of Exhibition Station.
Jackie Trad, deputy Queensland premier, said, "I congratulate the proponents on advancing to this stage. Across the three works packages, there have been hundreds of people working tirelessly behind the scenes to develop the comprehensive bids and I thank them all for their hard work."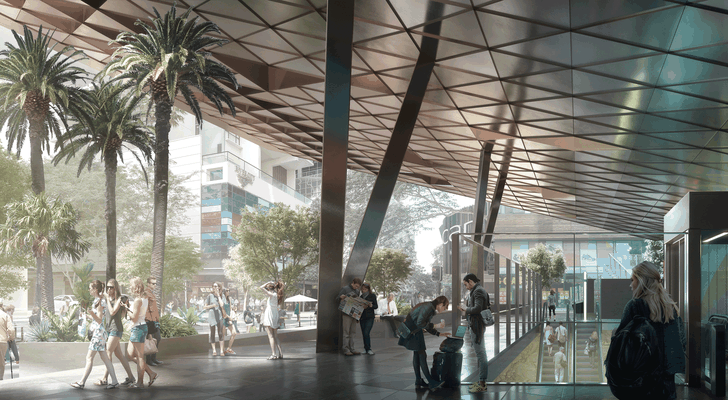 The project is expected to cost $5.4 billion, with most of this cost borne by the state government, which has been critical of the recent federal budget's lack of funding for the rail line.
Completion of the project is anticipated in 2024.
Related topics