Melbourne is internationally recognized for its unique laneways and hidden spaces. Here, creativity is celebrated – whether in the form of a wall of striking graffiti, a great little bar or a miniature exhibition space housed within a wall. But Dave Brodziak, of emerging design practice Insider/Outsider, believes that although Melbourne's laneways are visually vibrant, there is unrealized potential in their physical occupation. He argues that "occupation of space gives character to a city, and a new democracy of urban space needs to be allowed for the future planning of the built environment."
This inspired Dave to catalogue all the unused or leftover spaces within Melbourne's CBD to create what he calls the Metropolitan Small Space Register. The register was initially part of Dave's final-year project for his Master of Architecture at RMIT University. He also designed functional elements that could be inserted into six of the leftover spaces in his catalogue, transforming them into a bookstore, a workspace, a sleeping shelter, a garden and a couple of exhibition spaces.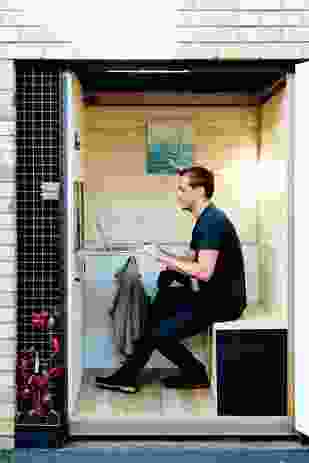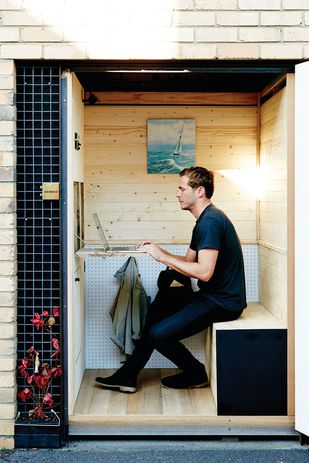 The Streetbox was Dave's first exploration into how this idea could materialize. Prior to even documenting the unused spots in the CBD, Dave took a saw and a hammer to an unused doorway of the industrial building across the road from his apartment in Abbotsford to test his idea. He gained permission from the company that owned the building and then set about transforming the nook into a pint-sized living area. Within the box, which measures 2.1 metres high, 1.6 metres wide and 1.14 metres deep, Dave has managed to contain a kitchenette, miniature television, radio, bench, fold-down table, icebox, bookshelf and a small tap that waters the plant box on the external facade. Much of the detailing came from the constraints on the project, for example, none of the building work was to penetrate the host building. A built-in design aesthetic, popular in the 1960s, has been applied here using different timber varieties.
The space is used by Dave himself, as a place to catch up on some work, read the paper, enjoy the afternoon sun or have a beer with a mate. The public nature of this secondary living room means that passers-by can engage with whoever is using the box, and with the idea of the box itself. This is exactly what Dave is seeking with these spaces – community engagement.
The City of Melbourne is discussing with Dave how the Metropolitan Small Space Register might evolve and be implemented in some way. For Dave, the possibilities of these spaces are endless – for both commercial and private uses. Watch this space!
Source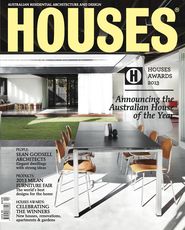 Project
Published online: 6 Dec 2013
Words: Katelin Butler
Images: John Laurie
Issue
Houses, August 2013
Related topics