Arkhefield has completed a pair of student accommodation towers that integrate with a refurbished historic arcade linking Elizabeth and Charlotte streets in central Brisbane.
Operated by student housing provider Student One, the towers together provide 901 beds configured in a mixture of single studios and shared units. The building features shared study areas, an outdoor cinema on the roof deck, and media and games rooms.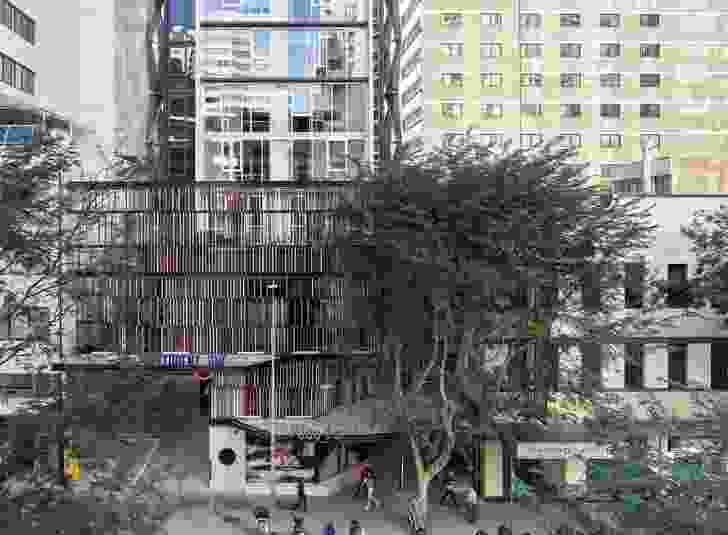 In a statement, the architects described the building as a series "of vibrant and active student spaces, which frame and overlook the double height arcade. The residents of the student accommodation towers will call Elizabeth Arcade their home, adding 24/7 activity, lots of colour and a sense of community."
"The residents will be largely international as well as regional Australian students. A welcoming sense of place is important for them and Elizabeth Arcade will provide an introduction to Brisbane city."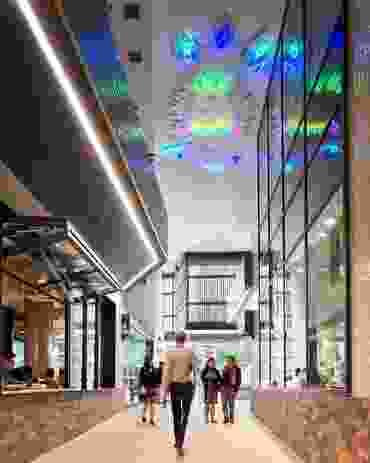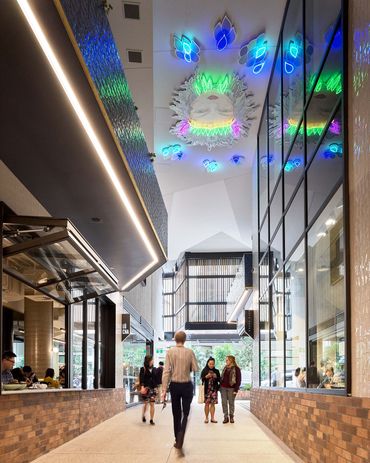 Beneath the towers sits the rebuilt 90-metre-long arcade, which features a number of double-height spaces that draw breezes into the passage. The architects intended for the arcade to be the organizing social space for the inhabitants of the towers. Three trees and hanging plants puncture the space with greenery.
The Office of the Queensland Government Architect said in a statement, "The recent reopening of Elizabeth Arcade demonstrates how development can enhance the urban fabric of our cities through design excellence.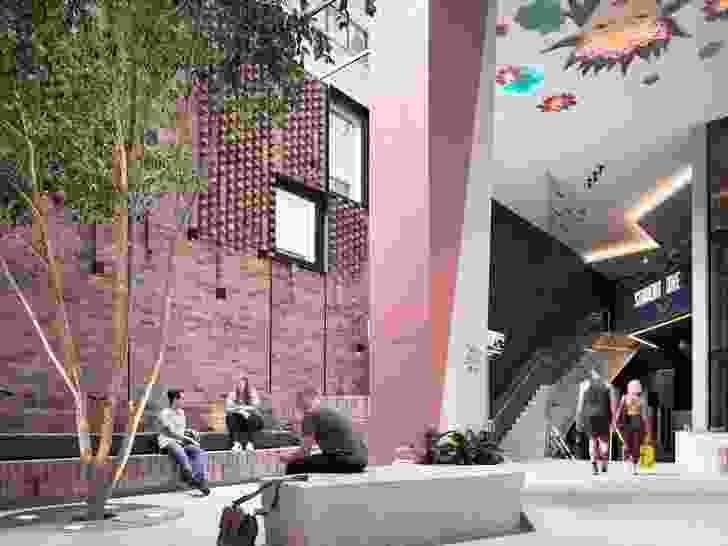 "The project provides a legible, fine grain connection that activates the ground plane with a vibrant food offering, public pedestrian thoroughfare and student hang out space."
The development is the third by Arkhefield for Student One in Brisbane, with others on Wharf and Adelaide Streets.
Related topics