Florian Heise
Queensland University of Technology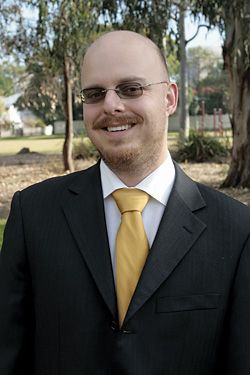 Jury Citation
Florian Heise has made a significant contribution to architecture through his leadership of student organizations and initiatives and his involvement in a diverse range of activities. He is recognized for creating programs for students to improve their computer-based skills, and to interact and connect with each other, the related professions and the wider community, both in Brisbane and nationally.
The contribution made by Florian has benefited students in their professional development. Through new learning procedures and student exhibitions, he has established connections between architecture, universities and the public.

JURY
Howard Tanner (chair)
Leigh Shutter
Professor Philip Goad
Patrick Stein

The jury also acknowledges three other candidates – Timothy Osborne of the University of Sydney, Paul Chee of the University of Sydney and Joti Weyers-Coghlan of the University of South Australia – for their excellent contribution to architecture during their university years, and commends them for their initiative and leadership.