GENEVIEVE BLANCHETT UNIVERSITY OF SYDNEY
JENNIFER VAN DEN BUSSCHE DEAKIN UNIVERSITY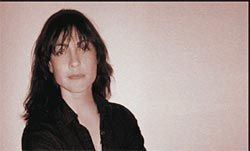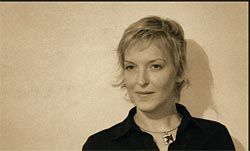 JURY CITATIONThis year's Student Prize is awarded jointly to Genevieve Blanchett and Jennifer van den Bussche for their work on
people places situations: responses (pps:r)
.
Conceived and curated by Genevieve, and produced by Jennifer, the exhibition involved a contribution from a wide range of students across Australia and in Vancouver, Canada.
pps:r opened at the University of Sydney during Australian Refugee Week in October 2005. It had an extended showing in Sydney, followed by a tour to architecture faculties across Australia. The exhibition attracted a wide audience and stimulated discussion about professional responsibilities and capacities in relation to refugee populations. The exhibition made a significant number of Australian architectural students, and the general public, aware of the refugee situation and how professionals were engaged with it.
Under the auspices of and in collaboration with Global Studio, pps:r was shown at the United Nations World Urban Forum in Vancouver, where, with an expanded catalogue, it provided an examination of architecture's role in restoring the loss of place experience through crises of political and ecological disaster, exile and the seeking of asylum, indigenous dispossession and urban poverty.
pps:r presented multidisciplinary, creative and design responses to the international refugee crisis through architecture, photojournalism, theatre, protest, film, fine art and literature. A key part of the exhibition was the "information hub", which provided up-to-date political and activist information about refugee and related humanitarian issues to encourage direct action with the local community by the design profession.
Genevieve Blanchett is a third year Bachelor of Design (Architecture) student at the University of Sydney and in 2005 was placed on the Dean's Honours list. In 2006 she was a founding board member of Emergency Architects Australia.
Jennifer van den Bussche is a fourth year Bachelor of Architecture and Construction Management student at Deakin University, Victoria. She was the SONA National President for 2005/2006.
This prize recognizes Genevieve and Jennifer's outstanding leadership and vision in taking this exhibition from concept to reality.
JURY
Carey Lyon FRAIA (chair)
Des Smith
RAIA
Richard Blythe
RAIA
Joshua Morrin