Jury Citation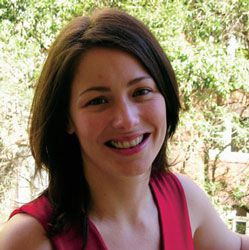 Bryna Lipper has made a wide contribution to the advancement of architecture. However, the jury was mindful that her role as the initiator, leader, spokesperson and professional development manager for the major YBE2004 student initiative in NSW "Superstudio: Vision 20/20" on its own met all the criteria for this prize.
Bryna leads a talented group of students responsible for this project, but she is clearly the person who has made it happen. Her enthusiasm, commitment and dedication resulted in external funding being obtained and four universities becoming involved in a major exercise reviewing the metropolitan strategy plan for Sydney. As part of her endeavours, the project became the focus of a YBE2004 City Talk sponsored by the Sydney Morning Herald and held in the Sydney Town Hall, providing students from the four universities with an opportunity to present their ideas before an audience of 2000 people and a panel of experts.
In addition to her founding role in "Superstudio: Vision 20/20", and producing student work of a continually high quality, Bryna has found the time and commitment to undertake a range of voluntary activities.
These include sitting on the SONA/RAIA education committee and participating in teaching feedback groups. Bryna is also the faculty student representative at the University of Sydney, and in this role she has continually sought to assist other students and the faculty staff to improve the teaching and learning of architecture by all involved.
Related topics