Jury Citation
Our joint awardees, Miss Iris Se Young Hwang and Mr Lawson Katiza, have advanced and promoted architecture through their academic and scholastic achievements, their interaction with peers and professionals and, most importantly, their efforts in bringing an understanding of how architects and architecture can contribute successfully to the global perspective to the wider community.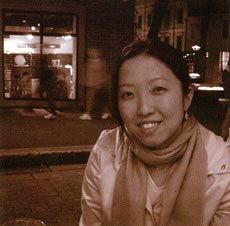 Miss Iris Se Young Hwang has investigated architectural ideas to develop new and effective housing solutions for homeless people, through her studies and personal involvement with Broadway squat projects in Sydney. She has participated in a conference on homelessness at the NSW parliament, and promoted architecture and environmental solutions in relation to the housing of the homeless on Radio National.
Iris has utilized her particular life experiences to assist architectural academics' researching the ancient Korean Capital city of Geyoung-Joo, and has assisted others, including the NSW Government Architect, with their research into Korean architectural forms for academic conference papers and student lectures. She has promoted the establishment of a network between the University of Sydney and the Seoul National University, and has represented Australia at the 2003 Harvard Project on Asian and International Relations.
In addition to her global interests, Iris has immersed herself in student activities at the University of Sydney. These include: editing the Surryville Times; being a member, year representative and treasurer of the Sydney University Architectural Society; and being involved with the organization of the 2003 Graduation Exhibition. She has tutored lower year students in design and has been the student representative on the national visiting panels for the University of Newcastle and the University of Canberra.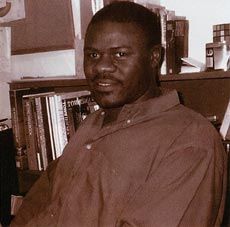 Mr Lawson Katiza explores the issue of what a true global architectural education might be. Through his interaction with fellow New Zealand and Australian university students, Lawson identified this particular, architectural quirk of context. He has utilized the global capabilities of the Internet as a platform for the discussion and the promotion of architectural genres not usually known for their architectural identity.
He has researched and developed an award-winning architectural resource for academia and the profession on Zimbabwean architecture by publishing the website Dzimba Dzemabwe-House of Stone. This highlights and promotes the appreciation of Zimbabwean architecture. It traces and defines the progress of Zimbabwean architecture through the promotion of significant buildings that have shaped the nation and molded the unique dialect of Southern African architecture.
This contribution has led to an active participation as a student member of various institutions internationally and within Australia. Lawson has also been a University of New South Wales student representative, facilitating communication between the faculty and the student body.
Lawson's efforts to promote architecture on a global level have resulted in a significant contribution to bridging the gaps that exist, or have been assumed to exist, between first and third worlds.
Student Prize Jury - David Parken (chair), David Epstein, John Schenk, Alisa Ward.
Related topics