Student competition for a new wayfinding system at Perth Cultural Centre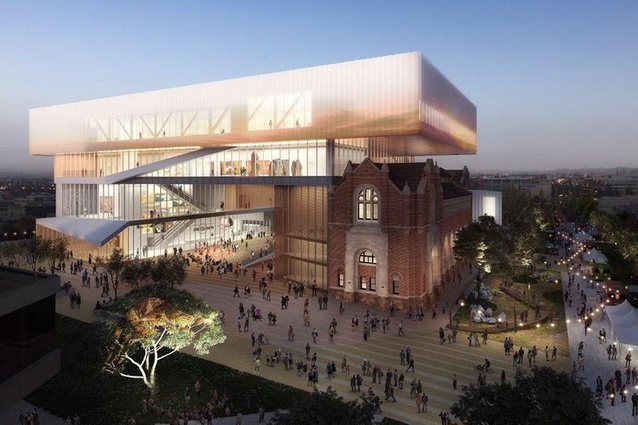 The Metropolitan Redevelopment Authority (MRA) of Western Australia has opened a competition for the design of a wayfinding system for the Perth Cultural Centre (PCC).
Open only to architecture and design students and recent graduates, teams of up to four people are tasked with creating designs for a signage system that will communicate directions, events, activities and data. Interdisciplinary cooperation is strongly encouraged.
The system must accommodate the work of emerging Whadjuk Noongar artists, and be informed by Whadjuk Noongar Boodja Kaartdijin (Whadjuk Noongar understandings of place).
The PCC is home to many of Western Australia's most important cultural institutions and buildings, including the State Theatre Centre of Western Australia, designed in 2005 and completed in 2011 by Kerry Hill Architects, and the State Library of Western Australia, designed in 1977 and completed in 1985 by Cameron, Chisholm and Nicol. In 2020 the New Museum for Western Australia, designed by Hassell and OMA, is scheduled to open.
The design brief tasks prospective teams with producing designs that make the connection between the different institutions clear. The site analysis process found that some of the institutions currently give the visual impression that they do not want to be connected with the PCC. This confusion is one of the main reasons for the competition.
Entries will be judged by a jury that will consist of Karen Jacobs (representative of the Whadjuk Working Party), Fred Chaney (founding principal of Chaney Architecture), Lara Mackintosh (principal of Viridis Architecture), a representative of the PCC, and the chair of the MRA, Richard Muirhead.
To enter the competition, teams must register for a mandatory briefing on 25 March. Submissions will then be due on 24 April, before they are shortlisted by the judging panel. The winner will be announced on 30 June, while all other entries will be exhibited.
A $4000 prize will be awarded to the winning team, with $500 allocated to shortlisted entrants.
To enter the competition visit the MRA website.