An apartment and hotel complex designed by Fender Katsalidis has been given the green light, with the developer Century Group Aus agreeing to rent out 20 apartments at a subsidized rate.
The mammoth three-tower, $800 million Flinders Bank project will sit on the north bank of the Yarra River, at 7-23 Spencer Street, Docklands, the site of the now-demolished convention centre designed by John Andrews.
It will include 700 apartments, a St Regis hotel with 168 rooms as well as a public plaza with landscaping.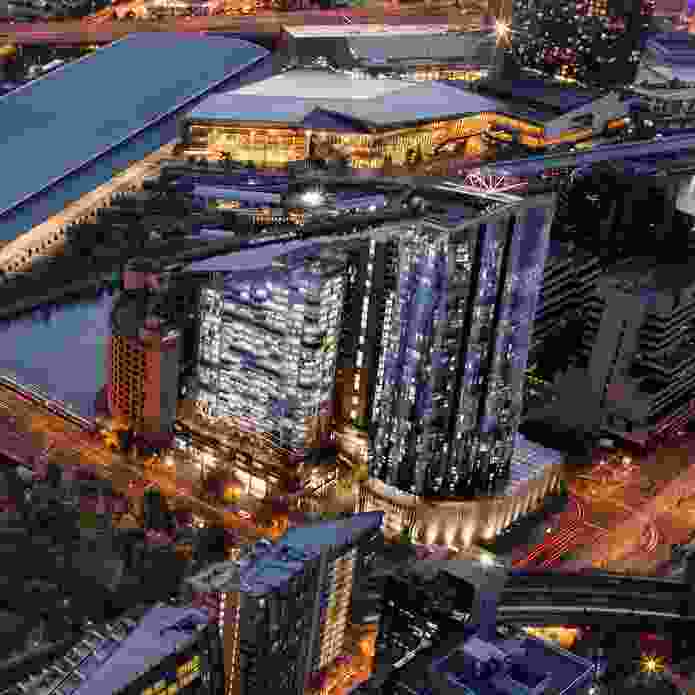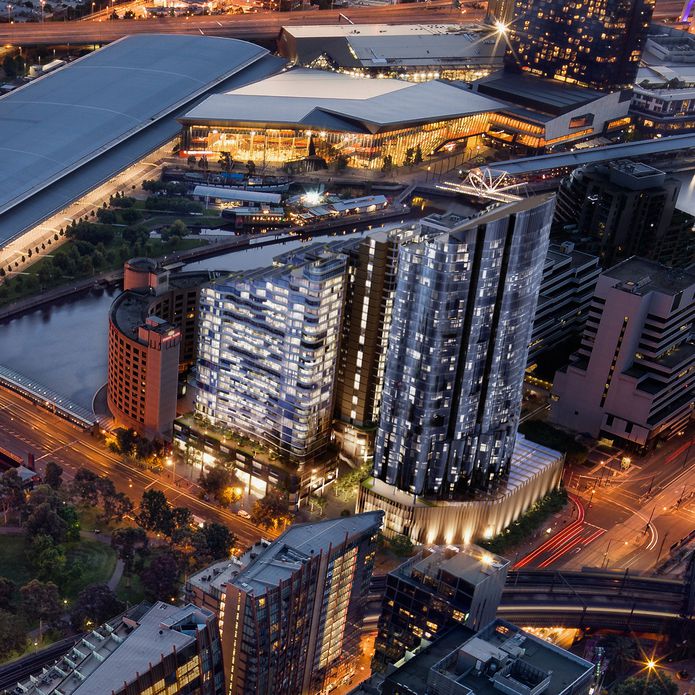 The three buildings will have a terraced form which is intended to reduce the impact of overshadowing on the Yarra river. To contribute a sense of vibrancy, the Spencer Street facade will include an active skin.
A pedestrian link between Flinders and Siddeley Streets will also be built to improve connectivity through the site.
Karl Fender, founding partner of Fender Katsalidis, said of the proposal in March, "Flinders Bank will contribute enormously to the betterment of this part of the city, where a new DNA is emerging and lots of new life is being created.
"This is the front door to the city and what is being created here is a whole new precinct that has people at its heart. Holistically, this strengthens the connectivity of Docklands to the CBD and increases the stature of our city."
Victorian planning minister Richard Wynne announced on Tuesday 25 September that he would approve the project, citing the inclusion of what he described as "affordable homes," 20 apartments that would be offered at 50 percent below market rents for the life of the building.
"This will provide new apartments for city-dwellers, accommodation for tourists and affordable homes under our new rules that encourage provision of affordable housing as a part of new developments," he said.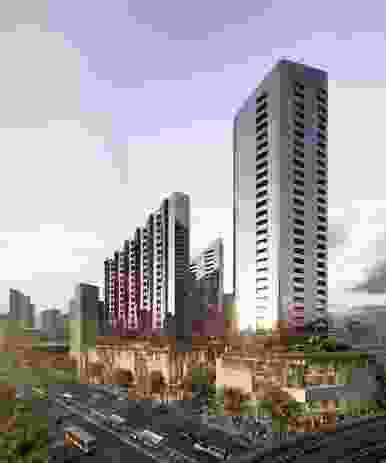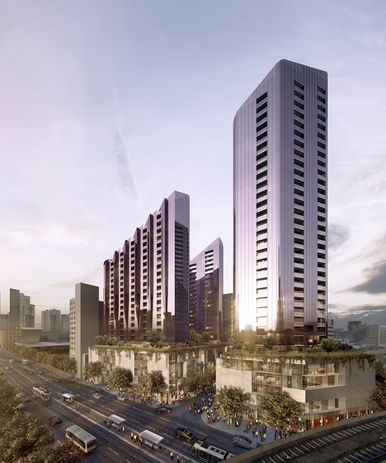 Affordable housing in Victoria is defined by the Planning and Environment Act 1987, which states that affordable housing is "housing, including social housing, that is appropriate for the housing needs of very low, low, and moderate-income households."
While expected rates of rent for the subsidized apartments have not been revealed, advertised prices for Flinders Bank start from $553,000 for a one-bedroom apartment and $1,515,000 for a three-bedroom apartment.
The Victorian government introduced changes to the Planning and Environment Act that came into effect on 1 June, with the intention of supporting affordable housing agreements between councils and developers. No change to the legislated definition of affordable housing was made.
This is the first agreement the government has reached with a developer on affordable housing since the legislative changes.
Richard Wynne's office has been contacted for comment.